July 10, 2019 – 1:38 PM
This post was last modified: September 17, 2019 – 6:52 PM by Emeline Thorpe
Player Name
Fox Spirit
Contact:
Reply here please!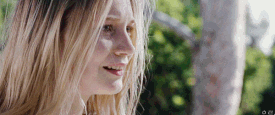 Character:
Emeline Thorpe
Quick Facts:
Emeline is shy and awkward. She recently took up the position of Potions Professor at Hogwarts and is fearfully awaiting her first day of teaching come the fall.
Age: 27
House: Slytherin
Grad Year: 1880
Class: Middle
Reputation: 7
Blood/Race: Halfblood
Occupation: Potions Professor
Needs:
Emeline is lonely and needs cuddle buddies (both romantic and friendly). Other than that, I'm open to all kinds of plots. Let me know when the muse decides to strike!
Friends/Classmates/Former Classmates: Emeline could very much use a friend with a strong enough personality to draw her out of herself. The girl is much too introverted.
Hurls:I have no specifics in mind for a hurling partner. If your muse speaks, I'm more than willing to listen.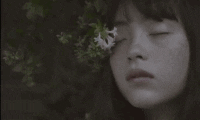 Character:
Verensi Kit
Quick Facts:
Verensi is a serial killer. She is also very strange.
Age: 18
House: Ravenclaw
Grad Year: 1888
Class: Working
Reputation: 9
Blood/Race: Pureblood
Occupation: Waitress at The Leaky Cauldron
Needs:
VICTIMS! Verensi simply needs people to kill my friends. Anyone who needs a character dead may apply!
Enemies: Verensi truly needs an archnemesis. Anyone who can think of a legitimate reason to hater her may apply.
Hurls: Verensi is currently unavailable for hurling due to her lack of emotion and sexist nature.
Character:
Kanon Tanaka
Quick Facts:
Kanon has a mean temper and mainly speaks Japanese. Even when no one else can understand her. She is also a werewolf.
Age: 21
House: Kanon didn't go to Hogwarts.
Grad Year: Nope.
Class: Working
Reputation: 7
Blood/Race: Pureblood
Occupation: Employee at Borgin and Burke's
Needs:
Kanon could use someone to teach her English and magic. Her knowledge of both is severely lacking.
Hurls: There are no specific requirements for this category. If you think your character could handle a feisty young Japanese woman who has a history in the dark arts and lacks any real form of education, hit me up!