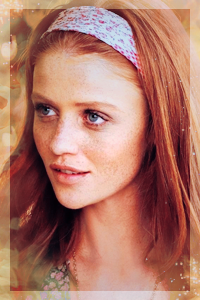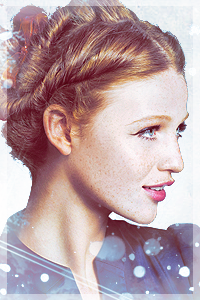 ---
Violet MacFusty neé Ollivander



23 | Newly Upper Class | Wife of Hamish MacFusty
Hopeless Romantic — Writes under pen name P. Sherman
Current Project(s):
1) Elevating the MacFusty name to polite society
2)Contemplating becoming a kneazle breeder
---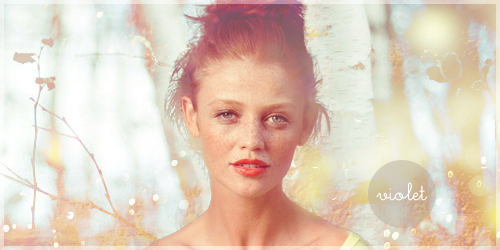 IN GAME DEVELOPMENTS
Violet was unable to find herself a position and as a last resort, had an interview with the Headmaster for the Arithmancy position. He told her she was too young, however he did offer her employment as the school's librarian. She accepted it and hopes to one day save up enough money to purchase her own home in Hogsmeade.
Upon going to her interview, she met a Mr. Sebastian Havisham, who was on his way to a meeting at the school. The two got a long very well and Violet found herself thinking about him the rest of the day. She ran into him in Hogsmeade the next day and he escorted her back to her father's house. Violet developed a small crush on him. A few weeks later, she meets Mr. Cage Wakefield in Honeyduke's Sweet Shop. He is very forward with her and offends her, yet he convinces her to visit his home with the description of his personal library. The visit itself goes poorly. Cage tries to kiss her and Violet ends up running out of his house. He sends an apology letter with a bouquet of violets, which she keeps despite not wanting to ever see him again.
Sebastian meets her outside the owlery in Hogsmeade so that he can help her pick out her first owl. The two have a good day and end with sipping hot chocolate in Hogsmeade's square. Violet finds herself feeling even more strongly about him, although she is certain that she doesn't have a chance with him. His feelings for her, she believed, were strictly platonic. He invites her to a ball he is hosting over the New Year and she promises him a dance.
Between her meeting with Sebastian and the ball, Cage appears at Hogwarts and asks to speak privately with Violet. In the privacy of the restricted section, he confesses that he wants to court her. She denies him and he leaves with a promise that she will fall in love with him. Violet leaves the meeting feeling very confused.
She attends Sebastian's ball, and Cage, being a dear friend of Sebastian, is there as well. The two realize that they are both interested in the same girl and have a falling out. Violet ceases her dance with Cage once he tells her this and goes to look for Sebastian. He agrees that it is best that she leave, and she travels back to Hogwarts quite upset with the entire ordeal.
A few days later, she visits her father's home in search of their housekeeper, Ella. She is not there, however her brother Garfield is. The two converse and Garfield gives Violet advice to make the smartest decision. Which man could provide for her? She writes letters to both Cage and Sebastian, choosing Cage. Sebastian declines her request to remain friends but sends his best wishes. It tears her up inside from that moment on, and she can't help but feel guilty when she spends a day with Cage. A couple weeks later, Cage comes to her once again and confesses that he has not been faithful. The courtship is broken and Violet is insulted, but not heartbroken.
She remains quiet until the proper period, in which case she tries to seek out Sebastian Havisham, but he is nowhere to be found. She supposes that he had finally gone off of an adventure of sailing around the world. Violet settles herself with the idea that she is to become a spinster.
In the summer of 1881, she has a meeting with Phineas Black who accepts her proposal to become the Charms Professor. She tells her father of it, but doesn't exactly receive the response she hoped for. The school year has gone by quickly for her and aside from several scandals involving female students (called Hogwarts Hussies by the Daily Prophet), she has been overall happy.
In May, she was drafted to be in the expedition groups for the Hogsmeade Trail. After a month, she returned safely home though did have a bad sunburn and a broken ankle. Both injuries were mended from a single trip to the hospital.
She discovers that she is crushing on Hamish MacFusty, who was in her group on the trail. The pair decided to co-write a book as a memoir of what happened on the trail. As things progressed, she had discovered that she had feelings for him that were not strictly platonic. Through hints and letters, she was back on forth on whether he felt the same for her. Upon meeting in a book shop however, it was discovered that both had romantic inclinations toward one another. In a letter afterwards, Hamish told her that he would like to her court her, to which she encouraged.
With permission from Gervaise, the two begin to officially court. However, upon Hamish's writing to Gerbold, it is discovered that he is not happy with his eldest son giving permission and the family blessing is revoked. The couple become distraught and arrange to meet in secret at a waterfall they discovered during the Hogsmeade Trail. It is here that they confess their love for one another and share a sweet and brief first kiss. After parting ways, Violet is terrified that she may never see him again. Without her knowing, Hamish goes to visit Gerbold at the wand shop. Heated words ensue and by accident, or perhaps fate's intervention, Gerbold has a heart attack and hits his head during a fall. Hamish immediately takes him to the hospital and then owls Violet.
Violet does not place blame on Hamish, rather her father. He has a moment of love for his daughter in what Violet believes to be a temporary head injury, and gives the pair permission to court once more. Gerbold is frail and sickly, but Violet takes several weeks off of school so that she can tend to him and visits him in the hospital every day. They begin the path of mending their broken relationship.
Violet invites Hamish and the female wandmaker over for her family's Easter Dinner. It is rather awkward and Gerbold actively avoids Hamish, but is otherwise relatively uneventful.
Spring sees Violet's cat Ella - the one that she had had since she was ten - as becoming increasingly more senile. She has begun hunting student's toads. After the first one, Violet is horrified but believes it to be an accident. Several weeks later, the second instance occurs and Violet is quite certain that her cat has had her fill of Hogwarts. She keeps her locked up in her room in an attempt to keep from getting at any other pets, and is quite beside herself with what she ought to do. Hamish has volunteered to take her, but it worries Violet. It is not until she kills a third toad that proves to be a student's cat transfigured for a laugh that she tearfully hands her over to Hamish.
It is only a few weeks later that Hamish tells her that he believes his dragon Caylith has gotten to Ella. Violet is incredibly upset, but denies that she blames him - though a small part of her does. He attends the Coming Out Ball with her encouragement, but it is rather awkward between them.
In June, he takes Violet and his cousin Sorcha "Pip" MacFusty to the first Quidditch Game. By this point, she's forgiven him for Ella's death and has decided to move past it so that they can be happy together.
In July, she believes she is going out for a shopping trip with Mrs. Hornby. However, the woman floos her to the waterfall where Violet and Hamish had their first kiss, and drops her off. Hamish is already there waiting, complete with a picnic and a new kitten. He proposes and she immediately accepts. They plan to marry in October.
The wedding goes off without a hitch and the two happily settle in as newlyweds.