In Character
Full Name:
Fauna Cordelia Grace Halliday
Nicknames:
None
Birthdate:
February 26, 1872
Current Age:
15 Years
Occupation:
Student
Reputation:
5
Residence:
Hogsmeade
Hogwarts House:
Gryffindor
Wand:
Laurel, dragon heartstring, 12 inches, inflexible
Blood Status:
Halfblood
Social Class:
Middle
Family:
Father | Newton Halliday [1840]
Mother | Clara Halliday nee ----- [1849]
Twin Sister | Flora Halliday [1872]
Brother | Abraham Halliday [1874]
Appearance:
Fauna's appearance mimics her personality. She is wild in her appearance, nearly always appearing disheveled as far as her clothes are concerned. While the fabrics are the finest her family can afford, there is nearly always a stain either on the collar or the sleeve with no recollection of how she attained it, or without the care to simply charm it away. Fauna stands at five foot two even with a slender, yet womanly, build. While her twin likes her hair up in a braided bun, Fauna prefers her dark brown locks to be down in a simple plait without accessories. She has dark eyes that are quick to show off her emotions regardless of what she is trying to hide. She is adamantly left handed.
History:
1872 | Fauna is born the elder of two twin girls. Barely out of the womb and Fauna is decidedly the louder and more rowdy twin.

1874 | Late in the year, a brother, Abraham, was born.

1877 | After the muggle riots, the Hallidays move to Hogsmeade. A few months later, Fauna displays magic ahead of her twin. This achievement Fauna relishes, and definitely uses it to be annoying towards Flora.

1880 | Pneumonia strikes! They survive, but Fauna secretly has a hard time remaining physically active for long periods of time as a result. Flora shows magic at a Quidditch match. Fauna is jealous of the location of her twin's display, but is quite prideful that hers happened first.

1883 | Flora and Fauna go to Hogwarts! Fauna is sorted into Gryffindor where Flora is sorted into Ravenclaw. Fauna does well in Transfiguration.

1884 | Fire and plague sweep through Hogsmeade. A few distant family members perish, but the Hallidays stay alive.

1885 | Fauna adds Care of Magical Creatures and Ghoul Studies to her schedule. She enjoys these more than History of Magic and Astronomy, but not as much as Transfiguration!

1887 | Fauna was rather disappointed that Flora received a Prefect's badge in her Hogwarts letter and hers did not. Of course, Fauna's reckless behavior and how quick she is to point the blame somewhere else, makes her a clear #nope. Instead, she looks to exam season and gaining passable marks, thinking of becoming a Magizoologist or work in the Creature-Induced Injuries Healer after graduation, though she may only be fantasizing about this future.
Personality:
WILD | Fauna is very much an untamable spirit. She has received many detentions, and has unsuccessfully tried to pin them on Flora. Thanks to her rough and rowdy nature, Fauna is always correctly blamed.

COURAGEOUS | Fauna stands up to everything and everyone regardless of the perils it may place her in.

ROMANTIC | She has a soft spot for pretty boys and will try to impress them or try to win them over. She is quick to deny such interests however!

CONFIDENT | Often coming across as cocky, Fauna is confident in her skills and her intelligence, deciding that there is nothing she can't overcome as long as she sets her mind to it.

Sample Roleplay Post: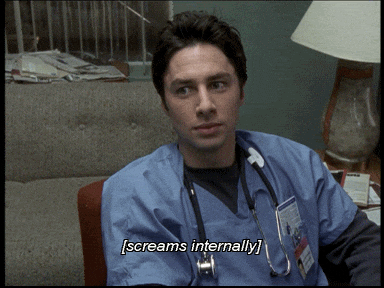 Out of Character
Name: Tiffany
Age: 22