In Character
Full Name:
Spirit Iris Knight
Nicknames:
Siri @
Shadow Darrington
Birthdate:
February 2, 1873
Current Age:
14
Occupation:
Student
Reputation:
4
Residence:
London
Hogwarts House:
Gryffindor
Wand:
Redwood, Unicorn hair, 10.5in, sturdy (embellished)
Blood Status:
half-blood
Social Class:
middle
Family:
Ellane Knight Mother, 18xx
William Knight Father, 18xx
– Nyx Knight Sister, 1869
– Hemera Knight Brother, 1869
– Grisha Knight Brother, 1874
– Karina Knight Sister, 1876
– Nadia KnightSister, 1877
Vincent Marshall biological father
– Shadow Darrington half-sister/best-friend, 1873
– at least four other kids
Estelle Stark biological mother "dead" 1874 also her "Aunt" from her mother's side
– Shade Stark half-brother, 1876
– at least four other kids
Appearance:
Spirit stands at just under 5ft. Her dark brown hair currently resides just below her shoulders. She has slightly, unblemished, golden skin. Her eyebrows are thin and wide. She has pale hazel-green eyes. She is right handed.
History:
1873 Spirit is born shortly after Shadow and given to the Knight household. Family obligations have them taking in the newborn; claiming their niece as their daughter.

1874 Not that she's old enough to remember, but Grisha is born. The name is a complicated one for the year old child and she starts calling him 'Rish'. The name sticks. They come to London from Germany this year due to her mothers family "mourning" Estelle. Later, it is decided that they'll move back to London.

1875 Spirit meets Her best friend, Shadow, when her mother takes her to get new clothes. The two children instantly bond. They look enough alike that their mothers share a look and pray to God that nobody else notices the similarities.

1876 Karina is born. She takes to calling her younger sister 'Rina'.

1877 Nadia is born. Spirit renames her 'Dia'.

1878 Spirit is left temporarily deaf due to Shadow's burst of accidental magic. She doesn't remember what made Shadow so upset that her magic had to deafen the few kids around them.

1879 Almost a year later, Spirit has her first show of Accidental Magic when she meets her biolgical mother. What was said is a mystery to everyone. She does not remember what it was that made her so upset - but then, she doesn't remember the day either.

1880 Nyx and Hemera head off to Hogwarts and are sorted into ______ and ______. 

1884  Shadow and Spirit head off to Hogwarts and are both sorted into House of Lions.

1885 Rish joins her at Hogwarts and is sorted into ______. 

1886 that summer there's accident with Dia's magic that leaves Spirit's hair burnt to rest just above her shoulders. For whatever reason, her hair refuses to grow back-- even with magical help. She is not pleased with her long hair suddenly being forced to be short, but she takes it in stride. For the most part.

1887 over Easter Holiday her hair has decided that it was time for it to begin growing again, just after she'd started to begrudgingly accept that it wasn't going to grow again. Also, her Aunt makes a reappearance, claiming to really be her mother. Though this is clearly a lie, it still upsets her to the point where she's moody and almost completely unaprochable for the rest of the short break. Upon returning to Hogwarts, she refuses to talk to Shadow or any of her friends or family. 
Personality:
kill me.
Sample Roleplay Post: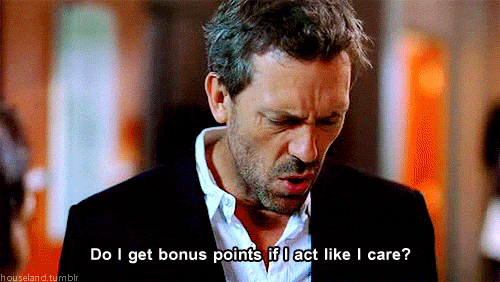 Out of Character
Name: Ocean
Age: 20