Sept 1, 1892 - Hogsmeade Station, nearing boats to make way to Hogwarts Castle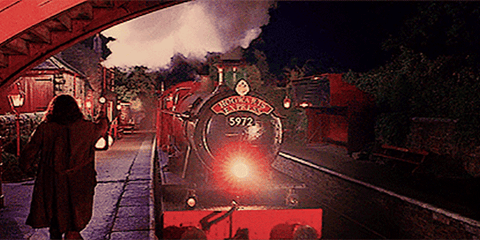 As Callum disembarked from the train, he must have somehow gotten separated from the others because one second he could hear Mirren chattering away, and the next he was much more alone, and very aware of it. Looking around in the chaos of what was many students milling about and going their separate ways, Callum frowned. He didn't know the tiny red-head that well, but already he was starting to grow rather attached to her. Oh well, he supposed he'd see her back up by the castle eventually… whenever and however they got there.
Mama had told him stories about little magical boats that shepherded the students in their first year up to the castle so they could be sorted. If he was honest, the prospect of magical boats was much less interesting than it normally might have been due to the cloud of anxiety induced at the thought of being sorted. Callum swallowed a growing lump in his throat. Both Papa and Grandpapa had been Gryffindor, but Mama had been in Hufflepuff. Theoretically Cal knew that wherever he was sorted wouldn't matter so much to them, but… well, he hated the idea of disappointing anyone, even by accident.
As he tried to shake the thought from his mind, Cal looked out over the heads of his many shorter peers. He couldn't see Mirren, or even Tao or Max in the crowd and, as they were called to move on, he figured he was on his own for this part. Running a hand through red bangs and brushing them aside, Callum made his way through the crowd in what he hoped was the right direction. He didn't notice as someone just before him came to a quick stop and, nearly plowing through them, the red-head's eyes widened.
"I'm terribly sorry!"
He said, reaching out to grab at the girl's sleeve before she could land on her rear.
"I didn't see you there."
---
---