April 22, 2018 – 6:24 PM
This post was last modified: April 22, 2018 – 6:48 PM by Madeleine Backus
Player Name
Dante
Contact:
PM me on Maddie please.  I have skype Leapidra
---
Friends
: Maddie needs a galpal! Someone (ideally UC) that Maddie has been friends with since first year. Doesnt need to be in her house, and can be in anyhouse. I would love for Maddie to be able to tell someone about whats happening and have someone to confide in.
Enemies
- Someone who thinks she is a bit of a goody two shoes (which she is)
Romance
- in romantically connected to
Handsome Whitledge
but should an older gent, show an interest, and be a little more open to her having a life outside the home, even as a writer she could defintely develop a crush. Additionally with her new money she might be a target for a fortune hunter.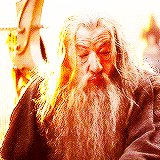 Friends
Are you intelligent and ambitious? If so Meserimus is likely to give you the oppertunity for friendship.  While he himself is not purist, he is not adverse to purist friends presuming they are intelligent.  
Enemies
I dont why you would hate him, but but if you do.....I'm more than open to explore some rivalry
Professionals
I would love for him to have a senior apprentice, someone who has been with him for more than a year, i/e came with him from Sweden and so would be a journeyman apprentice, capable of working on his/her own and with about a year and a half left before they have completed their apprenticeship.  
Hurls
Meserimus is married, I would ADORE it if someone was interested in playing the lovely young wife of Professor Valenduris.  She was a drumstrang graduate, and would be about 25 right now. He has more stamina than you would think ;)
Friends
I would love for a little circle of MC friends, ideally ladies who own, or work in senior roles in the shops of Hogsmeade or London.
Friends from school would be great, and/or a UC lady who gets some sweet ass plants from Benevolence.
Enemies
A rival florist or plant breeder?
Employees
2-3 shop workers, one who is the defacto manager of the Hogsmeade store.
Hurls
Hurlable PB lady, Benny isn't purist but would appreicate a sense of humour in someone.
Friends
- Society types that enjoy a bit of drama and gossip (without of course admitting they like drama - preferable other peoples). Anyone with a decent reputation in society.
Enemies
- she isnt exactly purist, but does think purebloods are a bit deluded in their own sense of self importance. Like they think they are like nobilty, which she considers stupid. No halfbreeds - non humans freak her out
Hurls
Gwen is married but could be dallied into an affair, either casual or something ongoing.
@'natsuko Mountbatton
19 | RAVENCLAW VIA JAPAN | UCHB
HEIRESS
Friends
- Other Debutants
quirky sorts, not scandalous, but curious or other foreigners, people who are a bit different or somehow interesting.
I would love for her to be, and have someone as a confidante.
Enemies
A social rival?
Hurls
She isnt exactly looking, seeing as how she is financially independant but could be enticed for romance/good but broke name, or for added drama a fortune hunter just looking for the money.
@'Character Name'
22| GRYFFINDOR | UCPB
SOCIETY CHICA QUIDDITCH SPONSER?
Friends
Society gal pals! She is involved in lots of events and charitable endeavours so if you are a debutante, or socially active you would know Ginny.
Enemies
haterade? Either mutual or oneisded hit me up with something.
Hurls
She is technically on the market, and fully debutanting. She isnt purist, but her Grandmother has left a fortune in land and income to Ginny, to try and tempt a pureblood match. It would allow her to marry down to MC and maintain a UC lifestyle if it meant she would marry a pureblood. However, she wont be destitute if she marrys a HB/MB she just couldnt marry down in that case.
---
<3 Nolan sets are crack!
Maddie has moved out of her family home and is now living in Bartonberg, and living with a middle class Russian family.  Her inheritance is common knowledge.