HI :)


I'm Té and I am apologizing in advance for not being great at networking but I'm gonna try because my characters need

things.


Contact me here or ask for my skype! (Here is probably better, tbh so I can keep things all nice 'n neat.)
Note:
I despise bump into each other and chat threads because I am terrible at chit chat IRL. Variety is the spice of life! Give me angst, give me irony or at the very least, let me thoroughly humiliate my characters! If you're requesting a thread, let's brainstorm some fun ideas! Otherwise, if you're good for me to just namedrop in posts where needed, I'm good with that too. :)


@Declan Wood


Hogsmeade Howlers Chaser (1st String) | WCHB | Slytherin OWLs of '85 | 7 Rep
Declan is
rough and tumble, outgoing, ambitious, sarcastic, has terrible manners and has grown

very

fond of female company.
He likes to paint magical portraits. (My headcanon that Sir Cadogen at Hogwarts was his doing in one of his art classes.) He'd attempted to sell portraits to the upper class but since he didn't get much earnings from that, he hit puberty and turned to painting nudes of them instead. He does it secretly and sells it under a fake identity. Typically, he uses a girl for a model and then will scout around Hogsmeade/London for UC faces to paint that would fit the body he has painted. He pays the models and keeps their identities secret. He has a teeny tiny flat in the slums that he rents hourly for his painting sessions. (
Plottage for Nudes here!
)
His current relationship needs are:
Friends:
Slytherin most likely but other houses are fine, probably WC/MC, male or female and are more laid-back and of the non-judgemental variety, rep # doesn't matter to him. He ran around with a rag tag group of mischief makers at Hogwarts. I'd like him to still be able to hang out with some of them, get up to some harmless fun, flirt, drink a bit, have quidditch skirmishes, etc.
New and Old~ Teammates:
He just transferred to the Hogsmeade Howlers this year ('88) from the Chudley Cannons due to his missing a ton of goals in the finals against Puddlemere. He was dropped from the Cannons and picked up by the Howlers in the same day. He also found a purse of leprechaun gold at the Celtic Festival in March and used it to outfit the Howlers with weatherpoof team robes and dragonhide gloves from QQS. He has not told anyone that @
Thom Pettigrew
is now after him for the
real
money. So yes! New teammates who have feelings~ about him whether friendly, skeptical, dislike, etc. and old teammates who are bitter and blame him or are still friendly, etc.
Flirts:
Roughly around his age, females, likely WC, possibly MC and even rarer would be UC but he did have a flirtation two summers ago with a girl. I have a hope that he falls for an UC girl and there's a star-crossed lovers plot that plays out but I don't pre-plot romance, so that would be a long-time coming. We'd have to see how the chemistry plays out.
Family:
He has
a mom and sisters that can be adopted
and most have plots waiting for them. :D
---


@Barnabas Skeeter


Head of Dueling Commission Office | MCHB | Slytherin Class of '77 | 8 Rep
Barnabas is a
know-it-all, judgmental, ambitious, hot tempered, a suck up, horribly traditional, competitive and insecure over his size.
Read up on his reputation tab in his profile to get caught up on his very public sexist ways. He has a love-hate relationship with
Witch Weekly.
Oh, and he has one leg because a troll ate the other one.
His current relationship needs are:
Friends:
Lbr, Barney's friends are only his friends because they like to make fun of him and help him make poor decisions
like getting a tattoo on his ass
or they are also as insufferable asshats like himself. He needs men to hang out with though. MC/UC gents. Reps no lower than a 7.
Dislike:
Basically the entire population
but
characters who dislike him for personal reasons are also A++.
Hurls:
THIS BOY NEEDS HURLS. He has a specific list which is: preferably brunette, shorter than him (he's 5 ft. 3 in.) this is a
dealbreaker
, MC, and respectable with no notion of working once she's wed and is good with attending social functions to keep himself in the public eye once elections for Minister run again. My specifications are the opposite when it comes to personality - what he wants in a wife is a mouse, what attracts him and drives him batty is a girl who opposes him at every turn, is independent, a spitfire, likely marches to the beat of her own drum and terrifies him. He's had a courtship that crashed and burned and is now getting pretty desperate to settle down and put that behind him.
He also has a
Lonely Plot over here!
---


@Elsbeth Lupin (nee Echelon-Arnost)


Hot Mess Housewife | UC #SecretSquib of Pureblood Lineage  | "Privately Tutored Abroad" | 5 Rep
Elsbeth is
dramatic, bitter, incredibly jealous and possessive, competitive, vain and proud, ignorant, selfish and often manipulative.
She can hold a grudge for an infinite amount of time. Her morals are horribly skewed and it has become difficult for her to determine what is right and what is wrong. She clutches to magic desperately simply because she cannot have it no matter what she tries and has recently become obsessed with reading tea leaves and has a #feminism streak that she hasn't quite realized yet.
Her current relationship needs are:
High Society Friends:
These would be strictly UCPB women of 7+ reps that she wants to be seen in public (such as The Painted Lady) with so that she looks important~.
Scandalous Friends:
These are UCAB women with mid to lower reps like herself (or who don't care about lower reps) that get day drunk, flirt shamelessly, have seances, not-quite trashy parties and are full of drama, nipple piercings and scandalous secrets~. She would hang out with these women in their homes via floo or less public places.
Hurls:
Aside from her
lady's maids
(ONE IS ADOPTABLE FRIENDS), she needs hurls! She enjoys sleeping around and so long as the person is attractive, she's all for it. She tries to be discreet since she's married and people use floo directly to her bedchambers BUT only when her husband is away on business trips (which is often.) Beware - she's had the clap and it's made her sterile. She has since been treated for it but there's a chance she could catch something again. UC affairs, MC flings or WC one-timers are all possible. They at least need to have some chemistry. Intelligent conversation is a no-go since she really isn't very intelligent.
Feminists:
I need people to introduce her into politics and women's rights! She believes women should not be treated as if their sole purpose is to get married and have babies. I don't know if she'd become an activist at all, but it could be an interesting development for her.
Divination Peeps:
Fellow tea-leaf reading enthusiasts, seers, etc. Tell her her future or gasp at readings!
In-Laws:
I know there's lots of Lupins running around, let's figure out how they feel about each other.
Disclaimer: Interacting with Elsbeth in a public setting

could

negatively affect your character's reputation!
---


@Prudence Browne


Fifth Year Gryffindor | MCPB  | Gryffindor Class of '90 | 7 Rep
Pru is
spontaneous, independent, adventurous, and social-norms take a back seat to her ideas.
She loves quidditch and her current dreams are to one day play for the Holyhead Harpies, even though she just made the team as a seeker this year (she wanted to be a beater.)
Her current relationship needs are:
Friends:
4th-7th years, any house and blood, probably MC but she'd be personally fine with UC or WC, any gender. Would need to be accepting of her independence and tendency to go against the grain. She's a terrible student so those who suffer with her
or
force her to do her homework would be nice. She's pretty social so would spend the majority of her time either hanging out with them or at quidditch practice.
Dislikes:
There are plenty of people who would dislike her because of her unwillingness to settle into what society says is "her place." Bullies needed!
Housemates/Classmates:
WE LIVE TOGETHER YO. Hogwarts is a small school, everyone probably at least
knows
of each other. What does your character think of Pru? In turn, I can figure out what she thinks of them.
Family:
Uh.. we are family and it'd be nice to figure out relationship specifics. xD
She currently has zero interest in romance or marriage of any sort.
---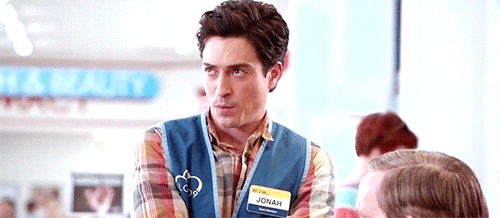 @Finlay Connolly


Magical Bugs Healer @ Hogsmeade Hospital | MCHB  | Gryffindor Class of '80 | 6 Rep
Fin is
a dork but doesn't realize it, sweet, forever a romantic, scatter-brained, mild-mannered, and chivalry ain't dead.
He is emotionally needy and attaches himself to any woman who is of the appropriate age/class and is nice to him. He fancies himself in love with one girl at a time until she either makes it clear she is not interested or gets herself hitched. He's heartbroken for a few weeks before he finds the next girl who is "the one." His family has taken to never taking him seriously, declaring him a dreamer. He isn't great at his job and has a passion for herbology. He cultivates the greenhouse he's started up at home. He has enough to be able to open a florist shop but fears his family's reaction to going against the grain Maeve-style and instead keeps it firmly in the hobby category.
His current relationship needs are:
Friends:
Likely from Hogwarts but also from work, MCAB. Probably have stronger personalities to oppose his wishy-washy ways. Males preferably. Females, see below.
Past Crushes:
MCAB, hurlable at one time, 22-30, female, smiled at him once. J/k she could have been nice to him more than once but all it would take is a smile. Basically just need a list of names of women he would have come into contact with since he's super flighty but are now no longer available because they are married. She is likely 99% unaware that he'd had any feelings toward her whatsoever.
Coworkers:
He's not great at his job. Bosses, coworkers, etc.
Herbology enthusiasts:
He needs fellow greenhouse friends to geek out with.
Family:
Let's figure out how they feel about each other!
Holding off on hurls for now but he may be available for them in the future.
The following 1 user Likes Declan Wood's post:
1 user Likes Declan Wood's post
Aldous Crouch