April 29, 2018 – 10:49 PM
Thanks to Lynn and Bee for the beautiful coding! <3

Last updated

03/06/19

.

I've cleared away post where we've either started the thread or the characters in question aren't in play at the moment.

@
Elladora Black
39 | SLYTHERIN CLASS of '68 | PUREBLOOD
PROFESSIONAL SPINSTER
CURRENT NEEDS:
Someone with connections to the Home for Inconvenient Children that knows about the child she dropped on it's doorstep who may attempt to blackmail her over it.

**URGENT**

Someone to have an antagonistic encounter with. Any class would do but it has to feasibly be someone Ella wouldn't crush in one conversation.



@
Annabelle Bones
38 | SLYTHERIN CLASS of '68 | PUREBLOOD
MAGICAL BUGS H-I-C
CURRENT NEEDS:
Annabelle is having an affair with @

Finnian Byrne

so obviously somebody will need to find out asap. @

Rufina Mulciber

are you free?

General Hospital shenanigans!

CURRENT NEEDS:
Hurl at me. He's super eligible - good family name, handsome, super rich, only son with lots to inherit still - but he's also kind of a dick and would never entertain anyone that wasn't UCPB and hot as a potential wife. On the other hand he's less picky when it comes to other kinds of relationships ;)

Work threads. Enoch needs work bros.

@
Morwenna Skeeter
60 | HUFFLEPUFF CLASS of '47 | MUGGLEBORN
HEAD OF THE DEPT. R&CMC
CURRENT NEEDS:
WOLF MAMA THREADS! Morwenna gathers strays to her bosom and wants to look after them all. I don't mind how they meet each other but give me your messed-up boys and girls so Morwenna can worry about them. I have plotty plans for her to become much more political so she should totally meet more of the Revs so she can make sure they're all getting fed and secretly spread the agenda in the Ministry.
@
Constance Sykes
42 | SLYTHERIN CLASS of '65 | MUGGELBORN
SLYTHERIN HOUSE MATRON
CURRENT NEEDS:
Summer friends to nerd out with. She usually travels during the summer months but she may go as part of a group - if you're up for holiday threads hit me up! They don't need to know each other necessarily, they might just have gone to the same place.

GET CONNIE A GIRLFRIEND 2019 CONTINUES. Throw me all your womenfolk for potential awkward flirting, leading to who-knows-what ;)

discreet letter writing is probably what it will lead to tbh
CURRENT NEEDS:
Work buddies. The ladies of the Ministry need to stick together and I want an informal club/lunch group.

Awkward hurls. MC gentlemen might try their luck but Marlena is gay and not sure what to do about anything at this point. She totally needs romancing by somebody though!
CURRENT NEEDS:
Hurl at me. MC girls of decent reputation would be ideal but Kons is an eligible, pleasant man who is likely to go places. Give me your social climbers!

Fisk-related drama because I always seem to miss it!
@
Ailsa Fraser
47 | GRYFFINDOR CLASS OF '60 | HALFBLOOD
ECCENTRIC
CURRENT NEEDS:
Ailsa's underwear business is going exceptionally well but she needs your UC trendsetter to commission something to push her into the big leagues and make her a success!

CURRENT NEEDS
Seer stuff. Cassie sees the future, is never wrong, and is slowly coming around to telling others their fate because she's also imminently about to need a way to make money...
CURRENT NEEDS:
SHADY KNOCKTURN ALLEY ENCOUNTERS PLZ

WC folks to hang with/potentially sleep with.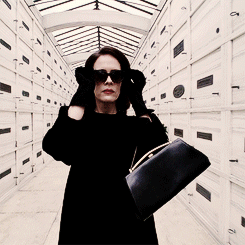 CURRENT NEEDS:
A nemesis. Preferably in the form of a sinful (in her estimation) person that either constantly turns up on her radar, or else actively seeks her out for some reason.

Workplace threads. Someone in Irvingly must be in need of a nurse :D

CURRENT NEEDS:
An awkward encounter at a ball where she's being @

Evelyn Abercrombie

for a night. Does you deb want advice she is terrible at giving despite running a boarding school?