February 2, 2018 – 11:15 PM
This post was last modified: January 1, 2019 – 6:30 PM by Roberto Devine
LAST UPDATED; January 1st, 2019
TOTAL: 43 Characters
---
Hello, my name is Kit and welcome to my networking. These are the currently active characters that I write. Students get their own tab since they can realistically interact with pretty much anyone during school months with the rest of my non-student characters sorted by class. They are listed alphabetically.
Disclaimer of a sort: I have a lot of trouble writing completely hetero characters so it can probably be safely assumed that most are heteroflex, at the very least.
---
@
Alexander Echelon
26 | UCPB | TBD | Unattached-ish
Gryffindor | PEST ADVISORY BUREAU EMPLOYEE
---
Alexander is the dimwitted but charming brother of @
Hannah Pettigrew
. He lives with his great grandmother Jena in Hogsmeade following his familys fall from grace.
❧ Friends |  He is impulsive, fun-loving and generally one to go with the flow and would get along most with other fellows of this type.
❧ Coworkers |   He never had to work prior to his fathers crimes being exposed and their assets seized but settled into the House Elf Relocation Office before being moved to Pest Advisory after a small mishap.
❧ Romance |  Alexander's sexuality is ambiguous and he accidentally slept with a man who had feelings for him. He has been unknowingly in a romantic relationship with this man. I am open to this man being an existing character if you have one that would fit! Other than that, he is open to past flings with women.
When it comes to actual hurling, Alexander is technically hurlable and hurls should be upper class, preferably pureblood, and over the age of eighteen. It is my headcanon that he ends up marrying a woman just as ditzy as he is.
@
Clarissa Cosgrove
19 | UCPB | Demisexual | Unattached
Slytherin | Pendergast Rose
---
Clarissa is a prim and proper girl that has a thing for bad boys. She is not a purist but has a purist family. She also genuinely enjoys being a Pendergast Rose but will be debuting into society in the summer of 1889.
❧ Friends |  Her friend circle would mostly be other girls of the ladylike variety. She is pretty open with her friendship though and wouldn't cut out a friend due to scandal if they were close enough.
❧ Pendergast Roses |  Clarissa actually enjoys being a Pendergast Rose but understands that not everyone does. I'd love to flesh out how she gets along with her co-roses.
❧ Romance |  Clarissa has a taste for the 'bad boy' sort and she is prone to girlish crushes. In the past, she has fallen hard for working class boys with little to no manners. It's a problem with her. When it comes to actual hurls, men should be at least over the age of 21, upper class and while her parents insist she marries a pureblood, she is quite open about blood status in a potential husband.
@
Hope Crawford
18 | UCHB | TBD | Unattached
Gryffindor | Debutante
---
Hope is a sweet flower child that is not doing debutante things very well. She adores plants and can probably often be found hanging out at the
Florist Potts
.
❧ Friends |  Hope very much likes gardening and herbology and is likely to get along with similar sorts. She also enjoys dabbling a bit in different artistic pursuits. Her favorite happens to be photography which she is currently learning about.
❧ Romance |  I am not quite sure what Hopes 'type' is, if she has one but crushes are a possibility that could be fun to explore. I am still not 100% on her sexuality so could be any gender. When it comes to hurling,  men would have to be at least four or so years older, upper class, any blood status. I am also very down for having her marry down into the middle or working class for love since she is the #type. ;) #drama
@
Jack Humphrey-Mavis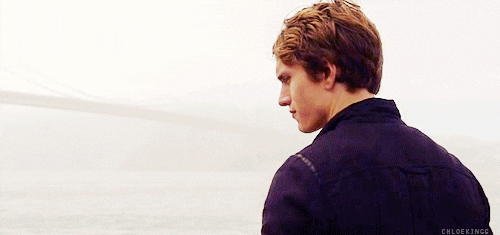 20 | UCHB | TBD | Unattached
Hufflepuff | Chudley Cannons First String Keeper
---
Part of a family of nobles, Jack is usually introduced as The Honorable John Humphrey-Mavis but everyone just knows him as Jack. He used to play for the Appleby Arrows before signing on to the Cannons.
❧ Friends |  Jack is a charming, sociable young man and he has quite the large friend circle. Most of them are of lower social classes than he is so I am very much looking for some upper class boys for him to pal around with. Jack is also a member of Excaliburs so could reasonably know some of these new friends from there.
❧ Romance |  Jack's sexuality has not been pinned down by me so everything is up to chemistry, really. In the past, he has deviated towards seemingly demure types. He is too young for hurling but I am totally open to him having some youthful flings.
@
Lionel Lupin
36 | UCPB | Homosexual | Unattached
Gryffindor | HEAD OF THE INVESTIGATION DEPARTMENT
---
Lionel is the first born of the Lupin brood and wants to be Minister someday. He is charismatic and super social so can often be found at many social events.
❧ Friends |  Lionel is fairly charismatic and sociable. He was a Quidditch jock in his youth as well as a prefect and it is likely he maintained school friendships to the best of his ability.
❧ Coworkers |   Previously an auror, he is now the head of the Investigation department but he is always looking to become more.
❧ Romance |  Lionel is gay and has had limited romantic experiences. He had an amortentia tea induced romp with a man in 1883 but has otherwise been abstinent mainly due to not knowing how to figure out if a man shares his proclivities or not. Lionel is also hurlable and on the lookout for a wife for the sake of appearances and children. Hurls should be upper class, preferably pure blooded and over the age of eighteen.
@
Richard Gladstone
31 | UCHB | Heterosexual | Complicated
Hufflepuff | St. Mungos Magical Bugs Healer-in-Charge
---
Richard is an absolute sweetheart that was promoted to a healer in charge position at a younger age than most others. He is also a romantic that has had the misfortune of falling in love with a woman who fell into ruin. Oops.
❧ Friends | Richard is a charming, sociable man that is also a hard worker and would get along most with other such people. He has no care for age, blood or social status.
❧ Romance |  Richard is hopelessly in love with @Bella Scrimgeour, emphasis on the hopelessly. He is still open to other hurls. Hurls should be between age ages of 17-25 that have debuted into society. Upper class preferred though Richard isn't completely adverse to the possibility of marrying a middle or working class woman if they happen to have an amazing connection. Any blood status is fine by him.
@
Roberto Devine
33 | UCPB | Heterosexual | Married
Slytherin | Kenmare Kestrals Sponsor
---
Roberto is a quidditch loving rich dude that is ridiculously in love with his wife. He enjoys social events and is a pretty laid back guy.
❧ Friends |  Likely to be other people within the Quidditch realm. He isn't particularly classist but would still mainly be friends with other upper class men. He was fairly popular in school so likely has a lot of friends from school days, he was also a prefect and Head Boy. He is also a member of Black's.
❧ Recruits |   Roberto is also open for threads that go towards recruiting people onto the Kenmare Kestrals.
❧ Marriage Wrenches | Roberto is happily married to the former Miss Ophelia Dippet and is quite in love with her. We are both, however, open to women who want to take her place and people to generally cause drama, really.
@
Robin Ashdown 24 | UCHB | PANSEXUAL | UNATTACHED
HOMESCHOOLED | "GENTLEMAN" OF LEISURE
---
Robin is a gentleman of leisure with a pretty hefty secret - he's a genderfluid metamorphmagus that is actually his own "twin" sister. As such, it is possible for your character to either encounter Robins publicly presented self or his 'sister' who is touted to be a shy, sickly recluse.
❧ Friends |  Most friends would be on the recent side of things since Robin never went to Hogwarts and only recently has started rebelling against his parents by attending social events. I am open to pretty much anything as Robin has a poor filter when it comes to reputations and social classes.
❧ Romance |  Robin is pansexual and it doesn't matter to him which gender he is presenting as when it comes to people he is attracted to. He has no past experience, though, so any romance things would be totally new.
@
Dimitri Lancaster
27 | WC Vampire | Pansexual | Complicated
Ravenclaw | Idealistic Vampire
---
Dimitri is a young vampire that was turned when he was about eighteen. He has been in a long time romantic relationship with @
Clarence Bennet
though his condition and the illicit nature of their love makes things difficult. Dimitri misses being human and is optimistic about living side by side with them despite his tenuous control over his murderous impulses.
❧ Friends |  Dimitri is a vampire so obviously friends might mostly be fellow vampires. He is also open to having human friends if they'll have him.
❧ Old School Friends |   Dimitri was pretty academic when he was in school and likely was friends with other academic minded people. He misses them though they're likely not in contact with him anymore.
@
Esteban Zavala
27 | WCHB | Pansexual | Unattached
Gryffindor | Activist
Captain and First String Keeper for Puddlemere United
---
Esteban is a charming and sociable young man that very much enjoys life. He is also very much for equality and is an activist on top of being a famous Quidditch player. He is part of @
Jude Wright
and his ragtag group of revolutionaries.
❧ Friends | Esteban is the sort to get on with pretty much anyone but he wouldn't tolerate outright douchebaggery.
❧ Fans |   Esteban is captain of Puddlemere United and down for meeting a fan or three.
❧ Romances |He has had numerous past lovers of both genders that he tends to stay friendly with since he has always made it clear from the start that he is only looking for fun. When it comes to actual hurls, ladies should be working class, aged 18-26, any blood. I would also be down for him ending up with a middle class woman that marries down since that could be some fun drama. He is pretty commitment phobic though so hurls could be a bit of a fight.
@
Eugene Reese
19 | WCHB | Demisexual | Unattached
Hufflepuff | Avalon Expedition Owl Boy
---
Eugene is a former footman that got a taste for adventure and pursued it by joining the Avalon Expedition as the person that tended to the owls on the ships. He ended up losing a leg and has been dealing with that since his return.
❧ Friends | Eugene is a generally friendly soul and would get along with most people. He isn't too picky about who he decides to befriend.
❧ Romance | When it comes to romance, Eugene does not have a lot of experience. he has a variety of crushes on varying genders but nothing that ever turned into an actual full blown romance.
@
Garrett Cavey
19 | WCHB | Homosexual | Unattached
Hufflepuff | St. Mungos Spell Damage Healer
---
Garrett is an absolute sweetheart that likes helping people. He was among those that went to Irvingly during the Fog Expedition though he had to leave early due to contracting malaria.
❧ Friends | Garrett is an absolute sweetheart that is very open with his friendship. He is also a pretty loyal one.
❧ Romances | Garrett is gay and very uncomfortable with his own sexuality due to Victorian Era morals so he is very unlikely to personally initiate any romances though he would probably have small crushes that he would definitely try repressing. He is also still in love with his friend which also makes his life difficult.
@
Josiah Rohlwing
28 | WCM | Heteroflexible | Unattached
Postman
---
Josiah is a shy but friendly muggle that works as Irvingly's postman. He is not the sort to be comfortable with idle life and is always on the go.
❧ Friends |  Due to his shy nature, these are probably few in number. He definitely could use some camping and/or hunting buddies!
❧ Old Pseudo-Flame |  The nature of Josiah's relationship with this woman is in his application. She was a working class witch and it is up to you why she stopped contact and whether she wants to try to re-initiate.
❧ Romances |  Hurls would be working class women between the ages of eighteen to twenty six though age is pretty flexible if the chemistry is smoking. Josiah's type tends to be hardworking and kind women.
@
Monty Morales
25 | WCHB | BISEXUAL | COMPLICATED
SLYTHERIN | SMOOTH CRIMINAL
---
Monty is a gang leader and criminal that operates out of Londons underground. He is also an asshole and utterly unapologetic about the fact. He lacks scruples and has no sense of loyalty whatsoever except
maybe
to his own crew.  Also currently super in denial about having The Feels for @
Ishmael
.
❧ The Revs | Monty is an 'outskirts' member of the Revolutionaries. He isn't really one of them but shows up to their meetings regardless and tends to be included for the most part. I would love to explore how he gets on with each individual!
❧ Shady Dealings | Monty is definitely not one to be trusted but is definitely the person to go to for all your shady needs. He leads a criminal gang in London.
❧ Past Flings | Either gender, mostly other working class folk. Would have been entirely sexual because Monty doesn't do feelings or he goes in denial about them.
@
Morgana Gaunt
16 | WCPB | GREY-ASEXUAL | BETROTHED
Slytherin | Hogsmeade Hospital Tearoom Staff
---
Morgana is a salty human being that works at the tearoom in a bid to seem somewhat respectable despite her familys reputation. She is loyal AF to her family though. She is also a parseltongue.
❧ Friends |  Likely other slum dwellers that aren't the overly cheerful sort. She is a sarcastic human being so friends would be people that could withstand that.
❧ Marvolo Gaunt |   Morgana is enamored of her betrothed and wants him played. See the Canon list for more info! Once he is in play, I would like to have them get on with getting married.
@
Owain Edwards
18 | WCHB | Grey Asexual | Unattached
Hufflepuff | Kenmare Kestrals Reserve Beater
---
Owain is a hard-working boy that signed a contract with the Kenmare Kestrals to play for them for five years in exchange for getting his educational needs paid off. He is also a history buff.
❧ Friends | Owain is quite friendly and the sort to lend a helping hand in most situations. He is likely to get along most with unprejudiced folk of any class and blood status.
❧ Romance | Owain is homoromantic but gray-asexual. He is mildly aware of this and is not quite sure what to think since these exact terms are not known in the era we are playing in. Thus, he tends to not bother very much with romance.
The following 1 user Likes

Roberto Devine

's post:
1 user Likes

Roberto Devine

's post
Bella Scrimgeour
---