April 6, 2018 – 3:53 AM
This post was last modified: June 16, 2018 – 10:12 AM by Katherine Midford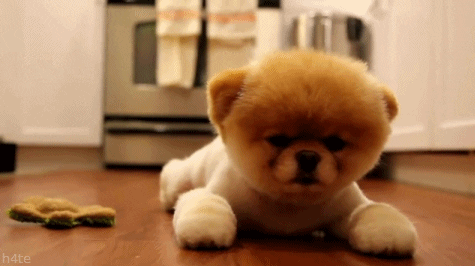 Hi! Welcome to my Networking!
※Big thanks to

Lynn

for coding this networking template.

※I can be contacted through a reply here, a PM on my main account or Skype. Skype is the fastest way to contact me since I have it on my phone but bear in mind that the app can be a butt sometimes.

※I mostly tend to go with the flow since my characters have their own mind and even surprises me sometimes with their actions but won't mind if we plot details out. Please tell me in advance if you want a thread to go in a certain way.

※The things listed are just connections that I think are relevant but feel free to throw any of your ideas.

※Want to know what my character thinks about your character? See my Spreadsheet of Frienship

Updated 6/16/2018
A kind hearted and sweet, she is eager to please everyone. As an ambivert, she can be outgoing and friednly but it wouldn't be rare for someone to see her alone in her own bubble. She adores both history and astronomy and could talk for hours about the subject.She is easy to talk with but she has a habit of prying on people's business (but it's mostly because she cares).
FRIENDS: They would mostly be composed of Upper Class and Middle Class  that are aged 17-21 of any gender or someone with an interested in History and/or Astronomy. Other debutantes are also welcome since those are the types she'd be with most of the time.

HURLS: She grew up so fast To her disappointment, she would be one of the new debutantes next season. Her family is wealthy and they own a textile mill so expect a generous dowry. Potential suitors would be respectable UC aged 22+※※※※※※※※※※※※※※※※※※
※※※※※※※※※※※※※※※※※※
※※※※※※※※※※※※※※※※※※

The youngest child of the Beaumont family, Anais is a proper and modest girl with a dream of becoming a healer which was crushed when she was whisked away to Finishing school by her brother. While cool and collected, she is known for her stubborness. She can be difficult to befriend with but once you do she is as loyal and sincere.
FRIENDS: Anais belonged to the Class of 1887 and some of her closest friends were other slytherin girls such as Artemisia Carrow and Araminta Scrimgeour but she probably has other friends than them. She also a PSYR student since '85 and would probably have be friendly with former or current students.
HURLS: She will be out in the next season and thus will need suitors. Candidates will be UCPB aged 25+, respectable, has a stable job or an heir and must be approved by her brother. Bonus points if he ever allows her to work but she can only dream.
※※※※※※※※※※※※※※※※※※
※※※※※※※※※※※※※※※※※※
※※※※※※※※※※※※※※※※※※

She is the complete opposite of her twin, Anabelle "Bella" Scrimgeour, Araminta is what the era would dub as an accomplished woman - skilled in arts, music, language and etc. At a very young age she was raised to be the epitome of femininity. Currently, her life is a roller coaster of drama because of the mess her sister and father had caused.
FRIENDS: Minty needs friends/school friends. UCPB/UCHB/MCPB who graduated in '87 would probably be her closes  but other current debutantes are also welcome.
HURLS: She is also very hurlable, they would be UCPB aged 24+(could be younger) and respectable. Minty might not consider MCPB (25+ and the heir) now but she'd have to lower her standards sooner or later because she doesn't have much choice.
ENEMIES: While her twin is a constant headache to the family, she loves her dearly an she doesn't take lightly to anyone insulting her twin or even her parents & brother.
OMG BELLA IS THAT YOU: As you all know, Araminta and @Bella Scrimgeour are twins and are constantly mistaken for one another (It's mostly her because her sister is famous). She's used to it but still hates it Now that her sister is currently missing and I would love for anyone who knew Bella to mistake Araminta for her. Whether it be enemies, lovers, former co-workers or friends of Bella.
※※※※※※※※※※※※※※※※※※
※※※※※※※※※※※※※※※※※※
※※※※※※※※※※※※※※※※※※

As the middle child of the Baudelaire sisters, she had always tried to prove herself better than her sisters in everything. She's always dubbed herself as the 'Beauty and Brains' of the family. She does excel when it came to studying especially when it comes to transfiguration, but has yet to find success in finding a husband. She passes of as either a smart and charming pretty debutante or overconfident and dramatic lady.
FRIENDS: UCPB/UCHB/MCPB friends ladies ages 21+ she is also a member of the Lady Morgana so she might have befriended other members there. Either they be the haughty mean girl or intellectual sort.
HURLS: She is one of the older debutantes in the site and is my my highest priority next hurling season. Potential Husbands would be UCPB ages 27+ or it could be younger if they are an Heir or if they have great chemistry. She also needs her summer crush and the details could be found here.
BETROTHALS: She was formerly betrothed and so were her sisters. I can imagine the her mother and father would do it again now that there are a lot of young and fresh debutantes that men would rather marry.
ANIMAGUS PURSUITS: When she isn't looking for men to marry, she spends her time doing experimental transfiguration spells on her pet rats and studying to become an animagus. She hasn't made any progress apart from researching about it. I would really love her to be taught be someone who is already an animagus.
※※※※※※※※※※※※※※※※※※
※※※※※※※※※※※※※※※※※※
※※※※※※※※※※※※※※※※※※










Timid and soft-spoken Veronica is the wife of the Chudley Cannon sponsor, Nathaniel Gallivan (who is secretly a werewolf) and the stepmother of Cecily and Theodore. She mostly spends her time doing charity works.
FRIENDS:She needs friends. They would mostly be aged 24+ and are not blood purist because she did marry a muggleborn. Class and reputation doesn't bother her too much but she would probably have more of those with better reputation. She also has a knack for divination so ladies with similar interest are welcome too.











This child is a ball of sunshine especially to her older siblings who she adores equally. Sweet and a naturally curious girl who frequently seeks adventure. But don't let her sweet demeanor fool anyone because underneath it is a violent fiery temper. She likes dueling and rabbits.
FRIENDS: This cinnamon roll is a sociable girl and need more friends especially fellow 2nd year students.
ENEMIES: Before, Honey had problems controlling her anger. While she has better control of it now, she might breath fire at your character if you try to mess with her siblings.
※※※※※※※※※※※※※※※※※※
※※※※※※※※※※※※※※※※※※
※※※※※※※※※※※※※※※※※※

Gabriel is the youngest child of Melchior Urquart. His parents succumbed to the laughing plague leaving him and his brother orphaned. He currently lives His Uncle Caspar and Grandmother.  He'll be attending Hogwarts in September.
FRIENDS: UCPB and MCPB children that he gets along with or forced to get along with. He is mostly nice but a troublemaker, mostly because @Elijah Urquart is his idol.  
INCOMING FIRST YEARS: Other kids that are going to Hogwarts in September, I would really like to establish relationships even before Hogwarts starts.
OTHERS: Hello wand makers! I would really like to do a wand shopping thread because I failed to do it with Honey.
※※※※※※※※※※※※※※※※※※
※※※※※※※※※※※※※※※※※※
※※※※※※※※※※※※※※※※※※

The youngest of five siblings, October has always been labeled as the odd one in the family and her being placed in Slytherin unlike the rest of her kin just proves that. She is mostly level headed and polite but can be sassy and a know it all. She has an interest in magical creatures and is looking at a career as a magizoologist after she graduates.
FRIENDS:Other students to befriend with, especially fellow fifth years and slytherin girls. She is mildly a social climber so most of her friends would probably only be from the Upper Class and Middle Class.
HURLS:While she is too young for actual hurls, she isn't too young for teenage romance. Potential crushes, they would probably be in 5th to 7th year and maybe play quidditch.
YOUNG STUDENTS:I plan to have October go through prefect season so she needs younger students who need a tutor or students / professors help her do good deeds.
※※※※※※※※※※※※※※※※※※
※※※※※※※※※※※※※※※※※※
※※※※※※※※※※※※※※※※※※