February 9, 2019 – 7:05 PM
In-Character
Full Name:
Ewart [pronounced yoo-ert] Leofric Fraser
Nicknames:
Warty.
Birthdate:
30th June, 1834
Current Age:
54 Years
Occupation:
Member of the Committee on Experimental Charms
Reputation:
6
An unabashed oddball.
Residence:
Swallowbury, Irvingly
Hogwarts House:
Ravenclaw
Wand:
Hornbeam, 12", dragon heartstring, bendy.
Blood Status:
Halfblood
Social Class:
Middle
Family:
Alasdair Fraser | Father | 18xx
Edith Fraser | Mother | 18xx
Wallace Fraser | Brother | 1832
Mungo Fraser | Brother | 1836
Morag ____ née Fraser | Sister | 1839

Ailsa Fraser née ____ | Wife | 1842
Aegir ____ née Fraser | Daughter | 1860
-- and family
Astrild Fraser | Daughter | 1865
Tyr Fraser | Son | 1872
Idunn Fraser | Daughter | 1875

Uncle Bob | Capuchin Monkey
Humphrey and Gertrude | Iguanas

Appearance:
Round-faced and redheaded, Ewart hasn't entirely changed since his boyhood. His hair might be greying, his height (5'10) unchanged though his build is softening, gradually gaining more podge as the years go by - but he still has the same gap-toothed smile and twinkling grey-blue eyes. He was particularly pimply in his youth, which may have helped "Warty" make a name for itself. In fashion, he tends to mix-and-match, unconcerned, between muggle and wizardingwear, with a fondness for colour of any kind and a large assortment of amulets in a drawer. He is ambidextrous in wandwork, though favours his left hand for writing.  
History:
1834 | Ewart is born at the end of June, the second son to a Scottish father and English mother.
1836 | Another boy is born, and named Mungo.
1839 | A baby girl joins the family, and is named Morag.
1840 | Eldest brother Wallace has always been the most dominant personality amongst the boys, so Ewart is both quieter and more content being left to his own devices. He has a curious nature, but gets into a fair amount of scrapes due to this.
1841 | His first sign of magic is making the food on his dinner plate dance a jig up and down the table, which Ewart laughs about for days.
1845 | Ewart is sent along to Hogwarts, where he is sorted, to no one's surprise, into Ravenclaw.
1847 | In his third year, Ewart adds Ancient Studies, Ancient Runes and Earth Magic, but every once in a while he skips his scheduled classes to sneak into a Divination or a Care of Magical Creatures class from time to time because he's that kind of nerd and no way is anyone keeping him away from strange creatures. If he has to choose, however, he is most fond of Charms and History of Magic.
1850 | In his sixth year, Ewart's schedule is choc-full of as many NEWT classes as he can manage, though needless to say he makes plenty of time for reading his mythical hero adventure novels and re-enacting Goblin Rebellion battles with his friends and their wizards'-chess-adapted figurines.
1852 | Ewart graduates in May of this year, and soon becomes a research assistant to a well-known magical historian.
1856 | By this time, he has published a few papers of his own here and there, whenever he stumbles across a new niche topic and gets wildly obsessed with it. While most of his papers are remarkably lucid, Ewart as a person is usually taken with a pinch of salt, because some of his more off-the-wall theories do occasionally verge into ~conspiracy territory.
1859 | Still in his early twenties, Ewart has been tramping about doing his Own Thing with very little thought for the future, when life throws him a curveball and he meets young Ailsa Phillips over the winter holidays -- and gets wildly obsessed with her, as he is wont to do.
1860 | It's a bit of a shock to his parents, but certainly no surprise to him that he and Ailsa are meant to be, and - as there is no time to lose - they elope before Ailsa has even had a chance to come out. Neither of them particularly feeling bound by what is Socially Appropriate, this is not a course of action Ewart ever comes to regret; especially not when their first daughter, Aegir, is born.
1861 | He drags his new little family unit off on travels here and there for the next couple of years, ostensibly on a research project to Scandinavia on old Norse magic, but mildly preoccupied with a side-quest of sorts, in which Ewart is finally setting out to prove the foremost historical theory of his boyhood, which is that: 1) legendary wizard-Viking hero of the old sagas, Bjorn Odd, is more than myth and, 2) that definitely-real legendary wizard-Viking hero, Bjorn Odd, settled in Scotland and is absolutely a direct ancestor of the Fraser family.
1864 | Ewart swears he is getting so close to proof, once and for all, but Ailsa is pregnant again and family comes first. Mythical ancestors will just have to wait. They come home to Britain.
1865 | And Astrild is born, a second daughter!
1866 | Bjorn Odd may be slipping into the background again, but there is plenty of interesting stuff around to be looked at and learnt closer to home, so Ewart fields the smarmy chuckling in academic circles valiantly and plods along in his own way.
1871 | Only with the first of his children on the cusp of going to Hogwarts and another baby on the way, Ewart's erratic jumble of essay-writing, research projects and side-hobbies isn't quite the ticket to raising a family in comfort, so - a few years before he turns forty, and eons before he ever thought he would - Ewart succumbs to convention, and becomes a Ministry man.
That is to say, he joins the Committee On Experimental Charms, which has been another of his side-hobbies since childhood. Who hasn't tried developing a new charm or two?
1872 | Their first boy, Tyr, is born.
1875 | And they're not done yet! Another girl, Idunn is born. While his children and his wife are the light of his life, Ewart has also grown very comfortable on the Experimental Charms committee, and delights in refining the most utterly useless spells for general use just because he can. He's also well used to the odd looks from Ministry coworkers who just don't get why sometimes a charm or two absolutely requires testing upon oneself - all in the sake of thoroughness.
1876 | Astrild goes to Hogwarts. Ailsa takes to designing underwear. This confirms the belief that Ewart has already had for many years, which is that his wife is a genius.
1884 | Tyr goes to Hogwarts. Astrild becomes an Unspeakable. Ewart begins to cope with his children growing up by collecting new pets - iguanas, then a monkey - and keeping them in pretty much the way he and Ailsa raised their children: on a... very free rein. (The household staff may not thank him in either instance.)
1886 | Idunn goes to Hogwarts.
1889 | Livin' life. Everything's grand.

Personality: Ewart has a great deal of enthusiastic flair and not a whit of practical sense. He lives from obsession to obsession, and enjoys learning for learning's sake, happy to strike out on his own path but not much interested in the petty trials of using knowledge to further more mundane or pragmatic aims. He is stubbornly open-minded and carefree in the company of criticism, and as much a daydreamer as he is, Ewart has always enjoyed his creature comforts of family, fondness, and good food. Undeterred by failure and satisfied with his life, Ewart is generally jovial. The narrow-minded and rigid rule-followers tend to rub him up the wrong way, although it's hard to say what he is like in a confrontation, as that has never been quite his style... But in many a conversation, he proves impossible to get off-topic or unable to keep on-track, and can be equally infuriating in either instance. And quite impervious to all mockery.

(If "Chaotic Nerd" was an alignment, that would be him.)

Other: --

Sample Roleplay Post: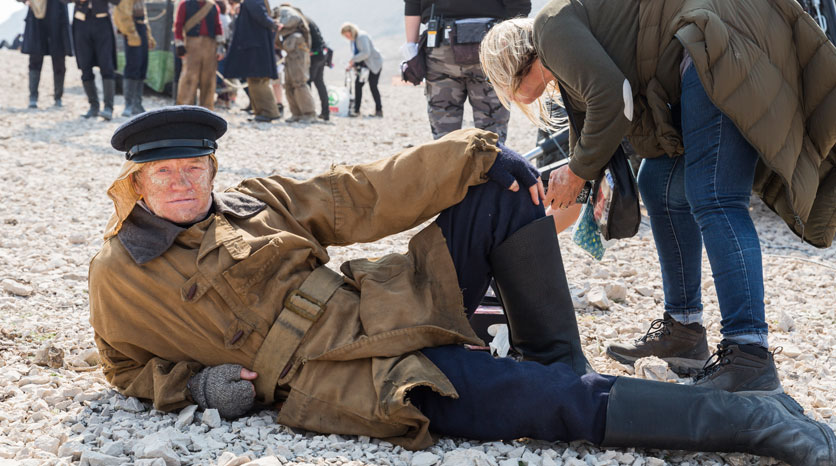 Out-of-Character
Name:
MJ
Age:
23
The following 2 users Like

Ewart Fraser

's post:
2 users Like

Ewart Fraser

's post
Edric Umbridge
,
Elladora Black