In-Character
Full Name:
Warwick Zachary Nott
Nicknames:
Don't do it.
His brother has been known to call him War
Birthdate:
May 17th, 1857
Current Age:
30
Occupation:
Gentleman of Leisure
Reputation:
5
Residence:
Wellingtonshire, Hogsmeade
Hogwarts House:
Slytherin
Wand:
Ebony, 12 ½", Slightly Springy, Phoenix Feather - Broken in the Tigerpocalypse
Elm, 12 ¾", Sturdy, dragon heartstring
Blood Status:
Pureblood
Social Class:
Upper Class
Family:
Father | Johnathan Nott (1830)
Mother | Amelia Nott née ____ (1838-1874)
Sister | ____ ____ née Nott (1859)
  and family
Brother | Morgan Nott (1863)
Sister | Maris Nott (1863)
Sister | Louisa Nott (1869)
Brother| Johnathan Nott II (1874)
Appearance:
Eyes: Hazel
Hair: Brown
Height: 5'11"
Clothing: Prefers suits
Dominant Hand: Right
History:
1857: Warwick is born, the first child of Jonathan and Amelia Nott, future heir to the Nott fortune.
1859: Warwick gains a sister.
1863: Firsts signs of magic appear when he gets angry at his sister, and making her invisable by accident. Later that year, twins join the family, a brother, then a sister. They are named Morgan and Maris.
1868: Warwick heads off to Hogwarts, sorted into Slytherin. He tends to make friends with boys who are of his status and blood purity.
1869: Another sister is born, named Louisa.
1871: ____ joins Warwick in school.
1874: The last child of the family is born, a brother. Their mother dies from the child birth. This brother is named Jonathan, after their father.
1875: Warwick proudly graduates from Hogwarts with high NEWTs socres. He enjoys the privilage of not needing a job, and takes advantage of it. That fall, the twins start Hogwarts.
1877: He moves to Hogsmeade with his family, due to all of the chaos.
1880: Louisa heads off to Hogwarts.
1883: His friend, Mathias, looses his father. He decides to seek him out, trying to get him out of his isolation.
1884: Warwick decides to move to a new home in Hogsmeade Village, hoping to establish himself in hopes of finding a wife in the next season. Late in the year, he meets Oceane Beaumont at a ball.
May, 1885: Upton and Oceane begin courting.
1885: Jonathan II starts Hogwarts.
Christmas Day, 1886: It felt only right to take things slow, since Oceane is his best friend's little sister. For this reason, he proposes nearly two years into their courtship. He had, of course, asked Mathias for his blessing beforehand.
March, 1887: Warwick becomes distant after finding out that his father has become quite ill. The news has not been made public and few know of it, and Jonathan hopes that it is only temporary.
July 9th, 1887: Warwick goes missing in the Tigerpocalypse.
July 10th, 1887: His wand falls out of his hand, then gets crushed to pieces by falling rubble. He can't help his frustration and anger at such a loose.
July 12th, 1887: Finally, Warwick is found, lucky to have not gotten injured in the chaos. These few days in the havoc have caused him to realize that he really does wish to spend much more time with his fiancée, and tell her of his father's health.
July 18th, 1887: Warwick gets a new wand. He is not too bonded to the wand quite yet.
July 17th, 1887: Mathias looses his wife and child, and practically falls off the face of the earth (not literally). Warwick has been unable to contact him, and it frustrates him greatly.
Currently: He is very supportive of his other best friend's, Stephen Flint, running for Minsiter. With this, he is not happy with the rumors and negative press. He hopes to speak to him about becoming his campaign manager. He is finally starting to bond more with his wand. Still, it does not feel the same as the bond he had with his previous wand. He has found it rather flustering to tell Oceane about his family's situation, though his father has shown signs of improvement, and he wonders if he needs to tell her at all.
Personality:
Purist, cunning, ambitious, fraternal, not very friendly (there are people who he is friendly to, mainly consisting of UCPB men, and Oceane), arrogant, traditionalist, resourceful, determined.
Sample Roleplay Post: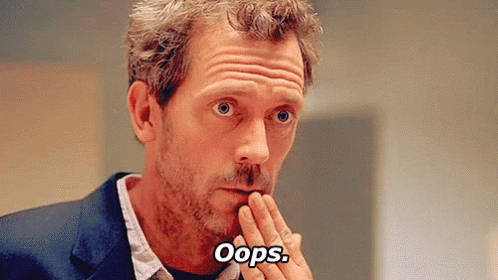 Out of Character
Name:
Kelly
Age:
As Old As Time
Other Characters: