In Character
Full Name:
Laura Carmen Miriam Beasley
Nicknames:
N/A
Birthdate:
December 14, 1863
Current Age:
23 Years
Occupation:
Debutante, I guess?
Reputation:
4
Residence:
London
Hogwarts House:
Hufflepuff
Wand:
Almond, dragon heartstring, 9 inches, swishy
Blood Status:
Pureblood
Social Class:
Middle
Family:
Father | Joseph Beasley [1825]
Mother | Mercedes nee Rodriguez [1836]
Brother | Abraham Beasley [1859]

Appearance:
Laura is a "pretty" girl, at least according to her mother. Laura stands at five feet two inches tall with a slender build. She dresses reasonably in attire that fits the situation. It is typically modest and well fitting with a hint of Spanish flair, thanks to her mother. She has lightly tanned skin and curly, brown hair. Laura has green eyes. She is right handed.
History:
Pre-birth | Joseph Beasley was stationed as a liaison to the Spanish Ministry. He met the eighteen year old daughter of a wealthy, pureblood Spanish wizard and fell in love with her. Beasley, however did not have the money at the time to provide Mercedes with the life she had become accustomed to. It took three years for him to finally convince the Master Rodriguez to allow him to marry his daughter after presenting the family the finest gifts he could afford. The pair married in 1858 and in 1859 welcomed a son, Abraham.

1863 | Still living in Spain, Joseph and Mercedes welcome Laura to the family.

1865 | Joseph is recalled to England, and the whole family moves.

1866 | Abraham displays magic. The Beasleys suffer some financial trouble, and begin living as middle class citizens, though Joseph tries to save his family from utter ruin. He succeeds with just selling a majority of their possessions and downsizing the family home to a much smaller townhouse in London.

1871 | Abraham goes to Hogwarts.

1875 | Laura goes to Hogwarts and is sorted into Hufflepuff.

1877 | The summer of 77 was turbulent but the Beasleys, rather private individuals anyway, don't move. Laura adds Arithmancy only to her classes.

1879 | Abraham graduates and begins working in a Hospital, interning to be a Healer.

1880 | Laura receives her OWL results. She does well, dropping Arithmancy and History of Magic.

1882 | Laura graduates and her mother is adamant in making her a debutante to try and worm the Beasleys back into high society.

1887| Much to her mother's chagrin, she has not found a husband, and it is not for lack of trying on Laura's part. Abraham also begins searching for a spouse, a fact that rather annoys Laura. She is determined to be married before her brother.
Personality:
Groomed by her mother Mercedes, Laura is hopefully the idealistic debutante. Demure and intelligent, but secretly feisty and untamed, Laura's public life is much more acceptable than her inner monologue. She tries to be graceful and refined but finds herself internally rolling her eyes at the confines of society. She is almost prepared to resign herself to spinsterdom, but her mother has other ideas.
Other:
Boggart | Laura's boggart takes the form of a cage, representing the fear of being confined by her mother's expectations and society's requirements.
Amortentia | Laura's amortentia smells of lavender, almond cakes, pomegranate flowers, and cinnamon.
Patronus | Laura cannot produce a corporeal patronus, but if she could it would take the form of a rabbit.
Pets | Laura has a barn owl, named Kemp. She has a German Shorthaired Pointer puppy named Bertram, fondly called Bertie.
Sample Roleplay Post: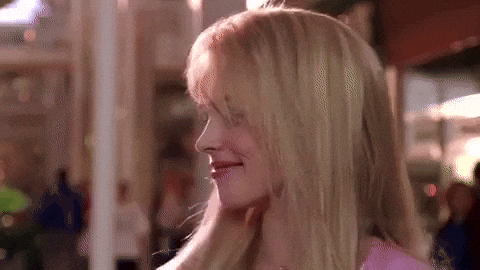 Out of Character
Name: Tiffany
Age: 22