In-Character
Full Name:
Odette Samia Colette Lécuyer
Nicknames:
Odd
, Colombe
Her paternal relatives call her Samia, her father and maternal relatives call her
Colombe
, Dove
In honor of her mother, Colette, she adds the second middle name when asked her full name, but it is not legally her name.
Birthdate:
September 23, 1868
Current Age:
19
Occupation:
Parselmouth Proud Pendergast Rose
Reputation:
4 -
chatting with snakes weirds people out
Residence:
Irvingly (During Rose Season), Hogsmeade (Non Rose Season)
Hogwarts House:
Slytherin
Wand:
Beech, 10", slightly stiff, basilisk skin
Blood Status:
Pureblood #Purist
Social Class:
Upper Class
Family:
Father | Durant Basem Lécuyer (1831)
Mother | Colette Hamia Lécuyer (1843-1877)
Twin Sister | Mireille Imane Colette Lécuyer (1868)
Sister | Naeva Basira Colette Lécuyer (1869)
Brother | Mercer Basem Lécuyer (1877-1877)
Appearance:
Eyes: Medium Brown
Hair: Dark Brown
Height: 5'3.5"
Clothing: Very proper clothing, clothing that is very respectable, yet fashionable.
Dominant Hand: Right
Skin Tone: Truly Topaz
History:
1868: Odette is born, followed by Mireille.
1869: She gets a sister, who is named Naeva.
1875: Odette shows her first signs of magic by making a paper rabbit come to life and hop around the room. It is a very proud moment in the family.
Summer, 1876: During a family vacation, Odette and Naeva encounter a poisonous snake. Before it strikes Naeva, Odette exclaims for it to stop. It actually stops, looking at her. She convinces it not to as the two talk. Upon the snake leaving, her sister esclaims that she was not speaking English, but a hissing-like language. It is a surprising moment for the pair. When speaking of this to their parents, their father admits that it is a trait that has been on his side of the family. This is a proud trait in the family. She is the pride and joy in her father's eye, becoming his favorite. Her grandfather had this ability, and her father has forever wished that her grandfather had lived to meet the one to inherit this pure honor.
1877: Mama goes into early labor due to being attacked in the streets of London. She and their brother both die at home. Her last wishes are for Odette and her sisters get a full education, as she never finished school herself. The family flees to Hogsmeade, and the wet nurse that had held their brother in her arms when he died was never seen again. Odette has no clue what happened to that lady, and had never even met her.
1878: The twins become betrothed.
1879: Naeva is now also betrothed. Odette is curious as to how her little sister feels about this.
1880: The proud moment of the Hogwarts letter arriving. It is a moment that is truly cherished. Odette's father gives her the honor of having a wand passed down through the family for generations, containing a basilisk skin, in honor of her being a parselmouth. They are both in Slytherin. Their father will never know how long it took before the hat had placed her in the house of the snakes.
Summer, 1881: On a united front, the sisters request that their father make a small change in all of their names, adding their mother's name as a second name. He is proud that his daughters wish to honor the memory of his beloved wife, and allows the change, though it is not a legal change, but one they typically use when saying their full name.
1881: Another year brings their little sister into Hogwarts. Another Slytherin, which is a thing to be celebrated.
Summer, 1883: Their maternal aunt, Manon, uses an Unforgivable curse on Odette's twin for her facination of muggle fashion. Manon is disowned by the whole family. She disappears. Odette is upset by the abuse to her twin. The events that happened to her sister are unknown to the public, but her aunt is labelled as a disappointment to the family. The family do not wish for society to know that there is a criminal that shares their blood, as it would be too shameful in their eyes. Unknown to everyone aside from their father, he had killed Manon discreetly.
1884-1885: OWLs Year. Tests are evil.
1885-1886: Their little sister experiences the torture known as OWLs.
1886-1887: NEWTs prove to also be evil.
1887: The twins have entered the Roses. It is the last school year for Naeva. The vile half-breeds are finally kicked out of the school. If only the Headmaster would do so for the muggleborns.
Personality:
Purist

- Due to the closeness between her and her father, and her amazing gifts that she has inherited from him, she takes great pride in being a pureblood, and despises others who are different. She is the biggest purest of her sisters, and continuously prides herself on her abilities.
ESTJ-A - Loyal to only her family and other purists, she is very much willing to use others to get what she wants.
She is very strong willed and cunning, determined to stay in her purist ways as she pleases.
She is direct and honest in how she views of 'lesser' blood than her, seeing them as mistakes to the worlds.
She enjoys being organized, and have others be organized around her. She will insist on others to do so, and would not be too pleased to see otherwise.
She is quite stubborn, using cunning to get her way when the need arises. Not taking to kindly to have to deal with others who are as stubborn as her, who do not share her views.
Very conscious of her social standing, she does not wish to loose that at all. The rumors of her talking to snakes is something that she doesn't know how to feel. She prides herself of her gifts, but not the negative light that others see her gift in.
She is determined not to show her true emotions. She sees such things as ways to her doom, both socially and physically. She is determined to preserve her life how it currently is.
Sample Roleplay Post:
Out of Character
Name:
Kelly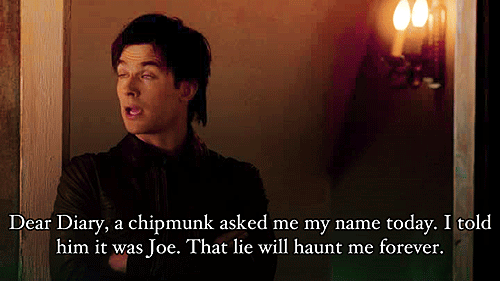 Age:
19
Contact:
Try finding me on PM, I also have a Wattpad and Skype, both with the username ForeverAMultiShipper
Other Characters:
Acacia Ruskin, Lisa Fairbairn, Sweetie Whitledge, Guinevere Lukeson, Hestia Fairchild, Conrí Power, Kerensa Bonney, Nectar Shinnick, Margaret Rawlinson, Regina Lacey, Juniper Middlemiss, Bláthnat, Luce Faucher-De Loncrey, Edgar Rey II, Claire Bennet, and Bihotz Whitney
How did you hear about us?:
I live here.
Elaine borrowed my soul from Ocean.