In-Character
Full Name:
Marceline Aisling Gillum née Wells
Nicknames:
Marcie, Maggie (family only), Man Hating Harpy
Birthdate:
August, 5, 1851
Current Age:
36
Occupation:
Coach for the Holyhead Harpies
Reputation:
3; divorced, 'masculine' occupation, wears pants
Residence:
Swallowbury District, Irvingly
Marcie's house is a stout, slightly lopsided brick structure that is far bigger than it looks on the inside. There are several bedrooms which were initially intended for children, but the end of Marcie's marriage eliminated that possibility. Instead, they are occupied by 'strays': down on their luck folks who Marcie has invited to live with her in exchange for extra coin, help around the house, or other favors. Most people stay temporarily, but there are a few long term residents who keep her company. Marcie only takes in those who identify themselves as women.
Hogwarts House:
Hufflepuff
Wand:
Aspen, 10¾", Unicorn Tail Hair
Blood Status:
Muggleborn
Social Class:
Middle Class
Family:
Kendrick Wells - father - b. 1812
Siobhan Wells née Byrne - mother - b. 1825

Aidan Wells - brother - b./d. 1846

Casey Wells - brother - b. 1848* [+ family]

Una --- née Wells- sister - b. 1849* [+ family]

Keelan Wells- brother - b. 1855


--- Gillum - ex-husband - b. 1848

Aidan Gillum - son - b./d. 1880

Finnian Gillum - son - b./d. 1882


*MB magic user 
Appearance:
Standing at 5'3", Marcie is around average height for a woman. Being a life long athlete has made her slim and toned. She favors her mother in looks, sporting the same big, brown eyes, full mouth, and curly hair. She has her father's slightly flat, rounded nose and well shaped eyebrows (a point of pride for both of them). She prefers to wear Muggle clothing in dark, rich tones. Occasionally, when she can't be bothered with the production that goes into wearing a dress, she will don a suit. She is right handed.
History:
1851|

Marceline is born only hours after her grandmother's death and is named after her as a result.



1854|

Strange things begin to happen around Casey and Una, so much so that Mr. and Mrs. Wells begin to suspect that their children are not exactly

normal

. Being somewhat religious folk, they consult a priest for guidance. After he starts going on about demonic possession, they quickly rescind their request for help and vow to keep a closer eye on their children.



1855|

Keelan is born.



1858|

While her parents try to cope with a toddler and wrangle her siblings, Marcie is left to her own devices and begins her foray into tomboyishness. She plays sports with the neighborhood boys and soundly thrashes anyone who'd dare suggest she shouldn't because she's a girl. 



1859|

After Casey turns eleven, the Wellses are surprised when a stranger turns up at their doorstep to tell them that their son is a wizard! Understandably, they think their visitor is a madman. After a demonstration of magic in their parlor, Kendrick faints from shock and has to be revived with smelling salts before a productive conversation can ensue. They decide that Casey receiving proper schooling in magic would be best for everyone. In September, he is sent to Hogwarts and is Sorted into Gryffindor. 



1860|

Unsurprisingly, Una receives a Hogwarts letter the next year and she is sent away to school. She is Sorted into Slytherin. Marcie becomes anxious about what will happen when she turns eleven as she has not yet shown signs of magic. 



1862-63|

Months before her eleventh birthday, Marcie shows her first signs of magic when she makes a particularly troublesome bit of knitting disappear out of frustration. She is ecstatic when she receives her letter. In September, she leaves for school and is Sorted into Hufflepuff. Magic is new and exciting, but school is still school. Marcie struggles to catch up with her half and pureblooded counterparts, managing decent grades with the help of her siblings. During flying lessons, she proves to be a natural and becomes enamored with Quidditch. She dreams of joining Hufflepuff's team the next year. 



1863-64|

Marcie tries out for the house team with low expectations, but is selected to be a Chaser in the end. She is overjoyed and determined to prove her worth. 



1864-65|

Now a third year, Marcie reprises her role as a Chaser. She selects Earth Magic and Care of Magical Creatures as her OWL electives. 



1865-66|

Marcie continues to deliver mostly average performances in classes, but excels at Quidditch. Her passion for the sport continues to grow, so much so that she actually

cries

when Hufflepuff wins the Quidditch Cup that year. The elation and pride she experiences then are feelings she never forgets. The school year ultimately ends on a bittersweet note when her brother graduates in May. Over the summer, the Wells house is fraught with tension as Keelan waits to show signs of magic. He holds out hope until the very last moment and is absolutely devastated when he doesn't receive his own letter inviting him to Hogwarts. Marcie and Una feel guilty returning to school in September without him at their side. Casey does his best to console him while the girls are away. 



1866-67|

With OWLs looming over her, Marcie finally buckles down and finds a way to balance Quidditch, clubs, and school work. She passes most of her exams with a mix of As and Es, scoring a miraculous O in Care of Magical Creatures. Her sister graduates in May. Due to her exemplary performance on the house team, she secures a Quidditch sponsorship from the Holyhead Harpies. She agrees to play for them for five years after graduating in exchange for having her sixth and seventh year tuition paid. 



1867-68|

Marcie selects three NEWT courses - Care of Magical Creatures, Defense Against the Dark Arts, and Herbology - to ensure a light work load (in comparison to her more ambitious classmates, anyway). Now that she's fully committed to a career in Quidditch, she's far more relaxed about academics. 



1868-69|

 Marcie is miffed that she isn't chosen as Captain in her last year on the team, but tries not to let her bitterness taint her last season at school. She manages to pull out passing grades for her NEWTs, but they're nothing to write home about. She leaves school in May not as a debutante, but as a pro Quidditch player. 



1869|

Marcie takes up a position as a second string Chaser with the Harpies. 



1872|

After almost three years as a second string player, Marcie is promoted to first string.



1874|

Though the five years she initially agreed to play for are up, she is not at all willing to leave the team. Her parents begin to ask her when she plans on settling down, but she dodges their questions and starts to leave their letters unanswered when she doesn't want to deal with it. 



1875|

Marcie is promoted to Captain of the Harpies. 



1877|

 After a particularly challenging match early in the season, Marcie is reintroduced to one of her old schoolmates by another member of her team. He admits to having been a fan for a while and, while sweating profusely, tells her that he's been working up the courage to talk to her again. Marcie finds his nervousness endearing and they have a friendly chat. Eventually, they agree to exchange letters and talk more when they have the time. A few months later, he asks for permission to court her. Permission is granted and they enjoy an exceedingly pleasant period of courtship before he approaches her father once more about the matter of an engagement. With her father's blessing, he proposes to her and she accepts. They set the date for the wedding in August the following year, the week of Marcie's birthday. 



1878|

Marcie is married in August and moves into a tiny house in Hogsmeade with her husband. She continues to play Quidditch, something that earns her many side eyes from those who think she isn't fulfilling her duties as a wife. Neither of them pay any mind to the whispers. 



1880|

Marcie continues to serve as Captain of the Harpies (probably for longer than she should) and only retires once she realizes she's pregnant. Though she is initially unhappy about having to retire, the excitement of having a child eventually eclipses all other feelings. They move to a larger house in Irvingly to accommodate their upcoming child and the others they plan to have in the future. In December, after a difficult pregnancy, Marcie finally goes into labor. Her first child, a son, is stillborn. They name him Aiden after Marcie's brother who suffered the same fate. 



1882|

 Marcie is still grieving over the loss of her first son when she discovers she's pregnant again. Though her and her husband agreed to keep trying, she has mixed feelings on the pregnancy. Her fears are confirmed when her second son - who they decided to name Finnian after her maternal grandfather - is also stillborn. 



1884|

They continue to try for more children, but after a series of miscarriages over two years, Marcie and her husband find themselves at odds. She knows she can't emotionally or physically put herself through any more loss and he is more desperate than ever to have a child. Marcie begins to resent him for his insistence and he thinks she's being selfish for not putting their family first. Their arguments become frequent and intense. Then, one day, after a particularly nasty spat, her husband doesn't come home. He's not back the next day. Or the next. Months later, she receives a letter wherein her husband confesses to being unfaithful for over a year and states he has run off with his mistress. Marcie is sad, furious, and relieved all at once. 



1885|

Marcie begins to rent out the empty rooms in her house to women in need and offers her services as a private Quiddtich coach for local children. She becomes more involved in politics and working to combat various social ills. 



1886| 

After two years, Marcie petitions for divorce on the grounds of adultery and desertion. Though she still carries her husbands name, she is no longer legally tied to him. It's not quite the fresh start she wants, but it's something. 



1887|

Without marriage or impending motherhood to think about, Marcie decides to apply for her old team's vacant coaching position. The team's sponsor agrees to have her on and she gets back to work as soon as possible. It proves to be cathartic and she starts to feel like she can be happy again. 
Personality:
Marcie is as straightforward as they come. She doesn't beat around the bush or mince words with people, sometimes to her detriment. Her words aren't rude or cruel; they just lack the veneer many people are used to. For this reason, she's often accused of being disagreeable or contrary. Choosing to be honest when it would be easier to lie or deal in half-truths doesn't win her any popularity contests, but its how she prefers to live. For better or worse, you always know where you stand with her. 

While Marcie is independent and believes strongly in self-determination, she also has a deep respect for the power of collectivism and teamwork (as is evidenced by her profession). No person is an island and she actively dislikes people who act purely out of selfishness. As a coach her brand of love can be tough, but off the pitch she prefers a gentler touch. Though some may perceive her as callous, Marcie actually has a big heart and cares deeply for other people.

She openly advocates for justice and fairness, championing feminism and many other liberal causes. In her personal life, she doesn't tolerate bigotry of any kind and is sharp with people who spout what she considers to be vile ideologies.
Sample Roleplay Post: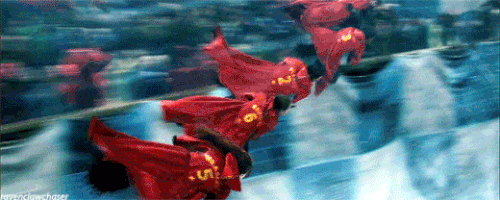 Out of Character
Name:
Alex
Age:
22
Contact:
PM/skype
Other Characters:
Souri, Ivory, Jacob, Zian, Prue
How did you hear about us?:
Already here <3 
Marcie divorced her husband for abandonment and adultery in 1886.