In-Character
Full Name:
Ramona Myrtle Fogg
Nicknames:
TBD
Birthdate:
January 27th, 1876
Current Age:
11 years
Occupation:
First Year
Reputation:
5
Residence:
Bartonburg, Hogsmeade
Hogwarts House:
Gryffindor
Wand:
15 ½" Reed & dragon heartstring
Blood Status:
Halfblood
Social Class:
Middle class
Family:
Aurelius Fogg — Father
____ Fogg — Mother
Rupert Fogg — Brother
Elinor Fogg — Sister
Simon Fogg — Brother
Remus Fogg — Uncle
Appearance:
While not overtly big boned, Ramona is certainly not in possession of the most dainty bone structure. She is slim and has a rather flat and straight shape, and is rather dense - she's heavier than she looks which is saying something considering her respectable height of 5'1" and counting. Her grin is by nature mischievous looking and while her front two teeth are now in proportion with the rest of her teeth (for the most part) they are still somewhat larger than most people's.
Her hair is an unremarkable dark brown contrary to her light green eyes and she has a light smattering of freckles on her nose and cheeks. She wears whatever clothing she's given without complaint but isn't very careful with whatever she ends up in. She is right handed.
History:
1876 | Ramona is born a few weeks into the new year. She is the last of the Fogg children to be born.
1880 | Her first act of magic. While playing with Simon, Ramona fell over and smacked her mouth on their rocking horse. Her front two baby teeth fell out and she was so upset by the gap they had left that her adult teeth grew in over night. Being only four years old at the time, these teeth looked too big for her mouth and for a long while she looked like a bunny rabbit (a similarity she proudly pointed out for herself) and brought on a lisp. Being a keen talker, her lisp failed to go unnoticed by anyone.
1882 | By now her teeth now fit her mouth but the lisp remains out of habit.
1885 | Simon goes off to Hogwarts, leaving an envious younger sister without her playmate.
1887 | Hogwarts approaches! The last of her siblings to go, Ramona is ecstatic when her letter arrives over the summer and grows increasingly impatient to go to school as the weeks go by. Equipped with her new wand and school supplies, Ramona eagerly leaves home for the first time.
Personality:
Sociable. Adventurous. Loyal. Talkative. Enthusiastic. Brave. Playful. Oblivious.
Sample Roleplay Post: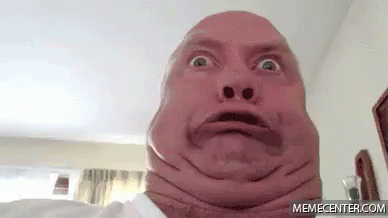 Out of Character
Name:
Olive
Age:
Amortal