In-Character
Full Name:
Angus Fenrir Greyback
Nicknames:
Gus, Angie - if you are a sister and trying to annoy him
Birthdate:
2nd Feb 1876
Current Age:
11
Occupation:
Wannabe Werewolf - first year
Reputation:
5
Residence:
Greyback Reach
Hogwarts House:
Gryffindor
Wand:
. maple, 11", whippy, werewolf whisker - one of his dads
Blood Status:
half
Social Class:
Upper
Family:
Bertram Lytton, 1809 - 1879, Grandfather
Genoveffa "Genevieve" Lytton née Diaz, 1820, Grandmother
Marcus Lytton , 1849, uncle
Octavia Lytton, 1859, aunt
Antonia Greyback -nee Lytton - mother
______ Greyback – Father
______ Greyback sister-twin 9
______ Greyback Brother–twin 9
______ Greyback Sister- 7
______ Greyback Brother – 4
Appearance:
Thin framed and skinny boy, standing at 5,5 , although his height would indicate that he will be a tall stocky man, built much like his father.  His frame is the result of puberty and lots of physical activity.  Depiste being a boy of a more than well to do family he enjoys life outdoors and physical classes
History:
Angus is the first son of Antonia Greyback and her husband.  Born into their strange family he never considered werewolfism to be anything other than something that was a fact of his future life, indeed for as long as he remembers he looks forward to the day when he will become a werewolf.  He was raised in the relative freedom of Greyback reach, a vast estate in the wilds of Scotland, surrounded by forests and lakes.  He grew into his boyhood running wild in these vast open spaces, secure in the knowledge that he was safe here.  
His parents added to their growing family, not that Angus was ever short of playmates with a myriad of cousins and second cousins as well as siblings.  All of the Greyback children, were very proficient flyers and riders engaging in both sports as soon as they were old enough to stay upright – the hidden nature of Greyback reach meant they never feared muggles spotting them and so could be complete magical children.  Angus' first expression of magic was somehow transporting himself to the roof of the castle during a game of hide and seek when he didn't want to be caught.  He has tried to mimic the feat since but he never managed it again.  
As such he grew to be a loud, boisterous and outgoing boy, taking after his mother in his ability and confidence to express his opinion very readily, regardless if it's warranted or not.  He cant wait for his siblings and cousins to come to Hogwarts to, he has never been without them and cant imagine not having his own little pack at the school.  As he begins his first year he does worry that he might be very lonely at school, since he doesn't know very many people and it will be the first time in his life that he has been away from his family.  
He already knows that he wants to do something 'cool' when he gets older, something like dragon taming or something with dangerous animals.  He loves magical creatures, and is bringing his pet
rat 'Stinker'
to school with him.  
Personality:
Bright, carefree, outgoing, loyal, friendly, loud
Sample Roleplay Post: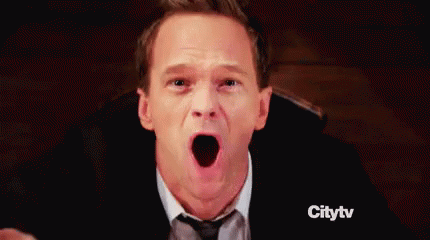 Out of Character
Name:
[DANTE]