In-Character
Full Name:
Luce Adaline Facuher-De Loncrey
Nicknames:
Lucy (only by friends)
Birthdate:
August 20, 1876
Current Age:
11
Occupation:
Incoming Firstie
Reputation:
5
Residence:
London, England
Hogwarts House:
The Hat Shall Decide
Wand:
None yet.
Blood Status:
Halfblood
Social Class:
Upper Class
Family:
Grandfather | Francois Faucher De Loncrey - Deceased
Grandmother | Adaline Faucher De Loncrey Neé Guilfort
Father | Gilbert Faucher De Loncrey - Deceased
Mother | Emmeline  Lavigne - Committed to Asylum
Aunt | _____ Faucher-De Loncrey
Uncle/Guardian | Francois Gilbert Faucher-De Loncrey
Appearance:
Eyes: Light blue eyes.
Hair: Long blonde hair.
Height: 4'2"
Clothing: She wears outfits that are very appropriate for a girl of her age, but at times prefers wizard robes.
Dominant Hand: Right Handed
History:
1876:
Luce is born in France, unaware of the drama of her mother and the death of her father. Her grandfather dies soon after she is born.
1883:
The family starts to wonder when Luce will show signs of magic. Luce sees her uncle turn into a bird, and wants to do that one day.
1884:
No signs of magic have yet to be shown, and Luce wonders if she even
had
magic.
1885:
Luce shows her first signs of magic when she accidently trips over one of her toys, and in her fear of hurting herself, and wishing a pillow to soften the blow, one of the pillows from her bed quickly floats over and softens her small landing.
1886:
Luce, her guardian, and her aunt move to London. It is the perfect opprotunity for them to seperate themselves from family drama.
1887:
Luce is excited to start the school year, hoping to follow in the foot steps of her auntie.
Personality:
Intelligent, graceful (or at least tries to be), determined, humble, sweet.
Sample Roleplay Post: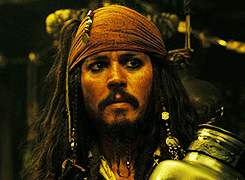 Out of Character
Name:
Kelly
Age:
18
Contact:
Try finding me on PM, I also have a Wattpad and Skype, both with the username ForeverAMultiShipper
Other Characters:
Acacia Ruskin, Lisa Fairbairn, Sweetie Whitledge, Guinevere Lukeson, Hestia Fairchild, Conrí Power, Kerensa Bonney, Nectar Shinnick, Margaret Rawlinson, Regina Lacey, Juniper Middlemiss, and Bláthnat
How did you hear about us?:
I live on this site.
Luce speaks with a pronounced French accent
Anything in Italics is spoken in French.