In-Character
Full Name:
Patience Mary Flynn
Nicknames:
Patsy
Birthdate:
February 8th, 1870
Current Age:
Seventeen
Occupation:
Disgruntled Hogwarts Reject
Reputation:
4
Residence:
London
Hogwarts House:
Hufflepuff
Wand:
Holly, twelve inches with dragon heartstring core. Swishy.
Blood Status:
Halfblood
Social Class:
Lower Class
Family:
John Flynn, Father [1838-1872]
Orla Flynn née ?, Mother [1845-1875]
Diligence "Gennie" Flynn, Half-Sister [1859]
Appearance:
At five feet, four inches, Patsy stands just slightly above her peers. Her hair is a mess of black ringlets that she finds difficult to constrain, and her skin betrays her heritage. Her face is adorned with grey eyes, long lashes, and full lips. She has a slender, boyish build and dresses as appropriate for her circumstances. Patsy is right-handed.
History:
1870 |

Patsy is born to John and Orla Flynn, a comfortably working class couple. She is her father's second and mother's first child. The family lives in a small village near the lumber mill at which her father works. Within months, 'Patience' begins to prove she was named in error.



1872 |

Tragedy strikes at the mill, claiming her father's life. She does not even have the faintest of memories of him.



1875 |

After battling ill health in the year since her husband's passing, Orla, too, dies shortly after Gennie sits her OWLs. She chooses not to return to Hogwarts in the fall, instead moving herself and Patsy to London so that she might be close to her new post as a Ministry secretary.



1878 |

Patsy's first act of magic sees her levitate an inkwell.



1881 |

Between moneys left them by their parents, Gennie's savings, second-hand wares, and modest support from their paternal grandparents, there is no question of Patsy's being able to attend Hogwarts. The bright girl is sorted into Hufflepuff, where she easily makes friends amongst those of her own class, though is less open to doing so with her social 'betters'.



1883 |

She adds Arithmancy to her course roster.



1886 |

An anxious Patsy sits her OWLs, and is relieved to be able to carry on with History of Magic, Charms, Herbology, and Arithmancy. Though an eclectic mix, they are all subjects which interest the badger, who has plans of a political career someday.  



1887 |

Patsy thinks the ban on halfbreeds in school unfair but isn't vehement enough to do anything against it…until, after a summer's investigation, neither she nor her sister can determine who in the hell her mother's parents were, and she is unable to return for her

last damned year

at Hogwarts.



ACADEMIC RECORD




| Class Name | OWLs | NEWTs |
| --- | --- | --- |
| Arithmancy | E | -- |
| Astronomy | A | -- |
| Charms | E | -- |
| Defence Against the Dark Arts | A | -- |
| Herbology | E | -- |
| History of Magic | O | -- |
| Potions | P | -- |
| Transfiguration | A | -- |
Personality:
HARDWORKING — OPINIONATED — DRIVEN — NOT AT ALL PATIENT
Sample Roleplay Post: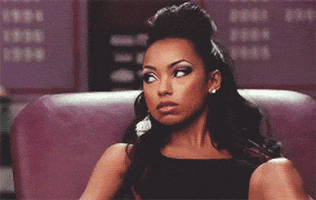 Out of Character
Name:
Kayte
a+ set by soph <3