In-Character
Full Name:
Dorothea Dove Potts
Nicknames:
Dot, Dottie
Birthdate:
March 3rd 1866
Current Age:
21 years
Occupation:
Debutante
Reputation:
5
Residence:
Bartonburg
Hogwarts House:
Gryffindor
Wand:
10", English Oak, flexible
Blood Status:
Halfblood
Social Class:
Middle
Family:
Cecil Potts | Father | 1836 | Herbologist
An upstanding sort of man, Cecil would have played Quidditch if he had more money - instead he pursued his second and more profitable love, Herbology. His wife ranks somewhere below that. He is a staunch Chudley Cannons fan and Dot's hero.
Elizabeth "Beth" Potts nee wtfever | Mother | 1841 
Beth is a charming and delightful woman, who finds her sister-in-law Laurel slightly stressful but loves visiting The Florist Potts nonetheless. She wishes for her daughters to marry up, which is why Dot got sent to PSYR. She married Cecil in 1862.
Edmund Cecil Potts | Brother | 1863
Eddy has always seemed to be super cool to Dot, who is blind to her brother's faults - indecisiveness, easily distracted by girls, and

waffling.
Louisa Lark Potts | Sister | 1869
Lou is far more stubborn than Dot. While not interested in rebelling

per se

, she also isn't at all interested in marrying up, (but would never tell their mother that!) Her enrollment in PSYR for the fall is a tremendous source of stress for her.
Fletcher Jasper Potts | Brother | 1873
Fletch is too young to be of

much

interest to Dot, and too boy for her to understand him very well. He takes very much after their father.
Gabriella Gull Potts | Sister | 1875
Gab is the baby, and trails after Dot when Dot lets her - which isn't as often as Gab would like!
POTTSY COUSINS: 
Basil Potts - Uncle
his wife, Laurel
his kids, Amaryllis, Senna, Thistle, Zinnia, Daffodil, Dahlia, & Calla
Appearance:
Dot stands at an unremarkable 5'2." She has long, reddish-brown hair which is almost always kept up, and brown eyes. She has a wide, usually-smiling mouth, and a perky nose. She wears muggle clothes in soft colors, and is right-handed.
History:
 1866: Dorothea is born. The nickname "Dot" catches on when her brother, at 3, cannot possibly pronounce
Dorothea.
 It sticks.
1869: Louisa Lark Potts is born, and Dot starts calling her
Lou
for much the same reason.
1870: Dot shows off magic when she takes a tumble down the stairs, but does not break anything.
1873: Fletcher is born. Papa takes Dot and Edmund to their
very first
Chudley Cannons game, and Dot's lifelong love for the sport begins in earnest.
1874: Eddy goes to Hogwarts.
1875: Gab is born, and primarily called Gab because at least it matches with the other girls. This is around when Mama gains an interest in having her daughters marry
up
, and starts to groom them accordingly.
1877: Dot gets her Hogwarts letter! She goes in September, and is sorted almost instantly into Gryffindor. Her favorite class is Herbology, and she attends
all
the Quidditch games.
1879: Dot picks COMC and Ancient Studies as her electives.
1880: Dot is joined by Lou at Hogwarts! Lou is also sorted into Gryffindor, which delights Dot to no end even if Lou is far less interested in Quidditch than she is.
1881: Eddy graduates. While Mama and Papa seem disappointed in him for whatever reason, Dot is very happy for her so-adult brother!
1882: Dot takes her OWLs, which is a horrendous experience that she somehow survives with alright-marks. She continues with Herbology, Ancient Studies, Charms, and Transfiguration.
1884: Fletch joins them at Hogwarts in the fall.
In the spring, Dot finishes her NEWTs! AAAAA! This would be tremendously scary - she's the first one to debut! - except that instead of having her debut right away, the Potts pay to put Dot in
fancy finishing school
with Mrs. Pendergast. She's at first nervous, but then very excited.
Fall 1884 - Spring 1886: In the fall, she makes friends with Miss Ismene Swift, bonding primarily over Quidditch and Quidditch players. Dot, who has never before had a
real
best friend, is very excited about all of this. (And very, very awkward around Loretta Browne, when she meets her.) For two PSYR-school years, Dot is a diligent student and
determined
to make a good match to please mama.
Summer 1886: Dot debuts in a spectacular garden party. She meets many men and while she does not attract a specific suitor, she is undaunted. She has excellent prospects and
loves
the scene!
Summer 1887: DOT CANNOT WAIT TO SHOW ISMENE HOW TO PARTY, YOU GUYS.
Personality:
SOCIABLE | VIVACIOUS | SLIGHTLY STUBBORN | DETERMINED | LOYAL | EXCITABLE | BROOM BUNNY
Sample Roleplay Post: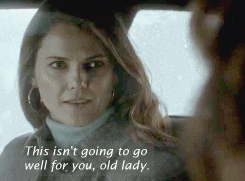 Out of Character
Name:
Beanie
Age:
20
Contact:
on request
Other Characters:
CML
How did you hear about us?:
ugh

SET BY TIFF | PLAY MY SISTER!