In-Character
Full Name:
Sebastiano Juan Matias Fernandez
Nicknames:
Seb, Sebby. Tavi used to call him Anadón, the spanish word for Duckling.
Birthdate:
June 25, 1835
Current Age:
51 Years
Occupation:
Internationally Renowned Artist
Reputation:
4 for a bit of eccentricity
Residence:
Elsewhere
Hogwarts House:
Attended Castelobruxo
Wand:
13", pliant, Kapok, dittany stalk
Blood Status:
Halfblood
Social Class:
Middle Class
Family:
Mother: Abigail Beatriz Fernandez nee Chavez
Father: Gabriel Alejendro Isac Fernandez
Appearance:
Sebastiano stands at five feet, seven inches with a lean build. His hair is often in mild disarray due to his habit of brushing his hands through his dark locks. His eyes are dark brown and he has a natural tan to his skin. He enjoys

color

and this shows very much in his fashion choices though people tend to shrug it off due to his status as an artist. He is right handed.
History:
1835

- Sebastiano Juan Matias Fernandez is born to lower class skilled workers, Abigail and Gabriel in Peru. Born in the midst of the Peru-Bolivian Confederacy, Sebastiano obviously does not have much of an opinion about it since he's a baby.
 


1839

- The Peru-Bolivian is officially dissolved which Gabriel is celebratory of. Sebastiano is too young to understand what any of it means considering he is only about four years old.
 


1841

- Sebastiano shows signs of magic when he duplicates his wooden boat. He otherwise enjoys a relatively normal childhood though it is filled with much work as he helps bolster the family finances by doing menial labor despite his young age.
 


1844

- Sebastiano is just nine years old when he meets Diego, a wealthier teenager that says he is an artist. Sebastiano is taken under his wing and learns about painting, drawing, sketching and the world of art in general. He also donates some of his old art things to the younger boy, probably feeling like looking charitable will make him look good to the girls or something. Sebastiano shows a natural talent for the occupation which Diego dislikes and so dissolves his friendship with the much younger boy. Sebastiano continues his dabbling in the world of artistry - both out of spite and having found a true love for the occupation.
 


1845

- Sebastiano spends whatever bit of coin he can earn for himself on supplies. It is to his benefit that he is skilled enough in his newfound interest that he is able to earn a bit from it by being a street artist. 
 


1846

- At the age of eleven, Sebastiano gets his letter for Castelobruxo and attends in the fall. He meets an older boy by the name of Otávio and the two become quite friendly. Sebastiano proves to be a very capable student though his sole ambition is still to become a renowned artist. He happily takes advantage of the things available to him as a student of the school to hone his skills and talent. He humors his father by doing his best in classes so that he will have something to fall back on if the artist thing doesn't work out.
 


1849

- Sebastiano's friend graduates and Sebastiano is sad to see him go. At this point, Sebastiano is only in school to appease his father who keeps threatening to disown him whenever Sebastiano hints at leaving school before completing his education.
 


1852

- Sebastiano and his father have a huge row the summer before he is to start his final year of schooling. In a fit of spite that seems to be Sebastiano's way, he opts not to go to back to school and instead decides to pursue painting full time. As was always promised, his father disowns him.
 
Sebastiano can't really bring himself to care as he is soon often in the company of Otavio once more. In fact, they are quite inseparable. He goes with Otavio on a two year long research trip and sees more of the world than he had ever imagined he might be able to see in his lifetime. He sketches everything that they come across and paints jungle landscapes. 
 


1854

- Sebastiano has his first formal exhibit with the jungle landscapes. It is a resounding success and Sebastiano finds himself swept up in the world of European artists. He tours Europe with Otavio alongside him. It is one of the happiest times of Sebastiano's young life as he enjoys his success that only grows with time.
 


1855

- Otavio receives news that his brother has passed away and Otavio heads on home. He misses the man terribly but continues on with his work. He is kept quite busy now that he is a popular artist. His income is enough that he can quite comfortable live a middle class lifestyle.
 


1856

- Sebastiano decides to visit Otavio. During this time he creates the painting Otavio in Orange. It is quite a happy, pleasant visit until Otavio's nephew falls ill and dies. Unsure of what to do, Sebastiano opts for going back to Europe. 
 


1857

- Sebastiano learns that Otavio has married which is torturous for him to discover. He had always assumed that there was an unspoken understanding between them. He feels he would not have been quite as hurt if Otavio had told him himself. But he had not so obviously the entire friendship had been one-sided, at least in some aspects. Clearly, he had been being used. Deciding to himself that this was the state of things, Sebastiano threw himself into his work and the occasional bottle. 
 


1859

- Sebastiano briefly entertains the idea of marriage but cannot abide with the image of himself with a wife. His success as an artist keeps him busy anyway.
 


1864 - 1866

The Peruvian-Spanish war happens which Sebastiano has no choice but to be a part of. War does not suit him

at all

and he is mostly kept on menial task sort of things rather than any actual active combat. He is quite happy when it is over with and he can go back to his paints.
 
 


1870

- Sebastiano and his father finally reconcile when news of his mother being ill reaches his ears. He helps his parents with his newfound wealth and they enjoy a much more comfortable lifestyle than they had in Sebastiano's youth.  Sebastiano's mother passes away. He does a portrait of her for his father and they hang it beside the dinner table.
 


1873

- Sebastiano's father passes away. Orphaned, Sebastiano turns to his usual comfort - painting and drinking. 
 


1874

- Sebastiano unveils a new collection of works that mainly feature children with their parents. He explains them as it having been his way to deal with his grief. 
 


1875

- Sebastiano hears about Otavio's daughter debuting which refreshes his morose feelings about the fact that Otavio got married without warning him. Not only that, it is a reminder that Otavio

had children

with that woman.
 


1877

- A woman tries to claim that Sebastiano is the father of her child. Not quite sure what to do about it but knowing her to be a liar, Sebastiano wonders if he should just marry her. It might be nice to have a little apprentice and a wife to take care of household things that Sebastiano is usually too occupied to think about. He is spared from this when the woman's

husband

comes forward. Sebastiano pays no attention to what happened to any of them once he was no longer involved.
 
The rest of his years he spends continuing to sell his art and sometimes working as a guest lecturer about art for schools. 
 


1887

- Sebastiano is attending an art auction at an auction house when one of the exhibits being sold makes his blood run cold.

His

piece. Not just his piece but one that had been

a gift

. Sebastiano is infuriated and he purchases the portrait. He has every intention of confronting Otavio about it, his latent feelings about everything brewing right back up.
 
He does some sleuthing and discovers that Otavio has gone to

England

. Doing more scouting, he learned about the World Market happening in July and decides that he will book an exhibit there. He wants to be sure that Otavio knows that Sebastiano knows that he sold the portrait that had been a gift. He readies himself for his trip with D< emotions driving him.
 
Personality:
prone to dramatics when he feels he has been wronged; passionate; artistic; mildly eccentric; charismatic; intelligent; ambitious; lowkey alcoholic.
Sample Roleplay Post: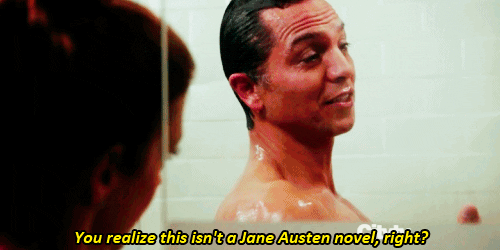 Out of Character
Name:
Emma
Age:
29
Contact:
PM