In-Character
Full Name:
Juniper Middlemiss
Nicknames:
Per
Birthdate:
February 23, 1863
Current Age:
24
Race:
Veela
Occupation:
Pampered Veela
Reputation:
3
Residence:
Elsewhere (Suffolk, England)
Social Class:
Upper Class
Family:
Adoptive Father | Edmund Middlemiss (June, 1816-Alive)
Adoptive Lenobia Middlemiss née _____ (July, 1824-Alive)
Adoptive Bitch Sister | Begonia _____ née Middlemiss (January 27, 1848-Alive)
Adoptive Sister* | Willow Middlemiss
   Future Brother-In-Law | Andrew Lyness (Muggle-Born Wizard)
*Other Veela born of the same blue moon, to whom she has bonded with deeply and sees as an extention of herself.
Appearance:
Eyes: Her eyes color resembles that of the green of a cats eyes.
Hair: She has orange hair that she prefers to keep as a wild wave.
Skin Tone: She has a pale golden complexion.
Height: 5'5"
Clothing: She can be seen in mostly blue attire, with the occational greens and few shades of purple. She adores shiny accesories, silver and gems being her favorite.
History:
1862:
In the early months of the year, veela gathered under a full moon with a number of stones, which became eggs at the beckoning of the blue moon above them.
Febuary 23, 1863:
Juniper's egg hatches early, followed by one other veela egg, the egg of Willow. The two bond immediatly, at first being drawn to one another by slight similarities in looks (mainly the hair), and the connection only grows with age as they soon discover that they are two sides of the same coin.
March 14, 1863:
The Middlemiss family discover the two veela wandering together onto their property. Along with the instinct to protect them that Edmund Middlemiss has, his wife is naturally not happy with the idea, but he overrules her. The couple's only biological child is not pleased with the competion of attention.
1866:
Begonia graduates Hogwarts, and stays after summer much to Juniper's annoyance that she is around even more than she had been.
1876:
Juniper has started puberty and the veela hints are starting to become more obvious than before. Then her and Begonia have a fight, over a dress, and Juniper's bird form emerges. Being as Begonia and Willow are the only witnesses, Begonia does not tell for fear that the others would claim her to be insane. (As the parent have tended to typically believe the two veela's before her, especially the father.)
1877:
The Middlemiss family is largely unaware to the chaos of the wizarding world, but thanks to Begonia, they know that there is at least something going on. Juniper is slightly concerned.
1883:
Begonia get's married. Juniper is glad to have her out of the house, but angry that she, herself, is not yet married.
1886:
Willow becomes engaged in the late months of the year, and Juniper is jealous that she, herself, is not yet engaged.
Early December, 1886:
Juniper has started being courted by a muggle born wizard, who has accepted her for who (and what) she is (with a bit of help from her veela nature), to which she is thrilled by.
May 18, 1887:
Juniper becomes engaged and is purely thrilled.
Personality:
Mean, passionate, jealous, tempermental, self-centered, wild, vain, calculating, frivolous, hedonistic, narcissistic, high-spirited, progressive, unpredictable, charismatic, and intelligent.
Sample Roleplay Post: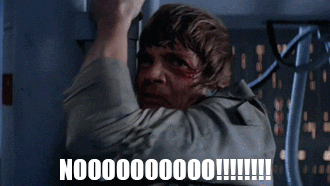 Out of Character
Name:
Kelly
Age:
18
Contact:
Try finding me on PM, I also have a Wattpad and Skype, both with the username ForeverAMultiShipper
Other Characters:
Acacia Ruskin, Lisa Fairbairn, Sweetie Whitledge, Guinevere Lukeson, Hestia Fairchild, Conrí Power, Kerensa Bonney, Nectar Shinnick, Margaret Rawlinson, and Regina Lacey
How did you hear about us?:
This is Elaine's fault.
Juniper is a veela, your men are cray-cray for her.