In Character
Full Name:
Philippa Marie Wilde
Nicknames:
Pippa
Birthdate:
August 23, 1869
Current Age:
17
Occupation:
Student, soon to be deb
Reputation:
5
Residence:
London
Hogwarts House:
Slytherin
Wand:
Mahogany, 8.5", swishy, dragon heartstring
Blood Status:
Pure
Social Class:
Upper
Family:
Godric Wilde

father, [1763-1883]


Valencia Wilde neé Scrimgeour

mother, [1849]


Ignatius Wilde

brother, [1867]


Minerva Wilde

sister, [1871]


Horatio Wilde

brother, [1874]



Benilda --- neé Wilde

half-sister and guardian [1815]
-

and family




Alexander Wilde

half-brother [1837-1884]
-

and family




Theodosia --- neé Wilde

half-sister [1852]
-

and family




Clarence Wilde

brother [1856]
Appearance:
Pippa stands at an even five foot two inches and boasts a decently slender build but would be far from considered lanky. She has enough meat on her bones to not be considered overly thin though she certainly isn't the most well endowed of young ladies. Her hair could be considered a rather bland and average mousy brown though is always styled in intricate ways when the time calls for it. At school, however, when a lady's maid is unavailable she settles for simple braids twisted up on her head. Her face is a bit on the long side with a slightly defined jawline and high cheekbones. Her lips are rather plump and her eyebrows a bit thicker though she feels her eyes are her most attractive feature. Her eyes are a pale shade of a blue-green mix and often tend to give her emotions away. Her clothing is always in the height of fashion and made of the best materials. She keeps any embellishments to a minimum, however, and doesn't often wear jewelry or other things. She is right handed.
History:
1869:

Philippa Marie is born late in the evening. She makes her presence known to everyone in the house with her wails.


1871:

Pippa is not at all happy with the arrival of her baby sister, Minerva. She throws tantrums consistently over the infant's presence.


1874:

Pippa is not all that keen on the arrival of yet another sibling though at least this one is a boy and not a girl she will be forced to share things with. She does, however, levitate Horatio in her first signs of magic when he makes a sound and startles her from her playing. Clearly having him up in the air would solve all problems.


1880:

Pippa is off to Hogwarts! She couldn't be happier though is sorted into Slytherin, away from her brother. Not that it really matters. Despite his being older than her, he acts more like a child which receives many an eyeroll from her. She becomes rather close with another girl in her dorm and the two quickly become inseparable.


1882:

Much to her disdain, Minerva comes to Hogwarts.


1883:

Father dies. She's not all that surprised considering his age but she puts on the face of a doting and mourning daughter for as long as is required.


1884:

Alexander dies in the plague along with his wife. It's a rather annoying set back and requires more time in mourning. With his death, she (and her younger siblings) find themselves being transferred to the care of Benilda.


1885:

Nate graduates from Hogwarts and Horatio joins his sisters at the school. Pippa does remarkably well on her OWLs.


1887:

With graduation upon her, Pippa is very much aware that his brother and mother will be utterly useless when it comes to her prospects for a husband. She has plans already brewing in her mind though plans to use the season as a way to find the perfect target match to ensure a happy life for her.
Personality:
Intelligent. Cunning. Resourceful. Sneaky. Creative. Determined. Loyal.
Sample Roleplay Post: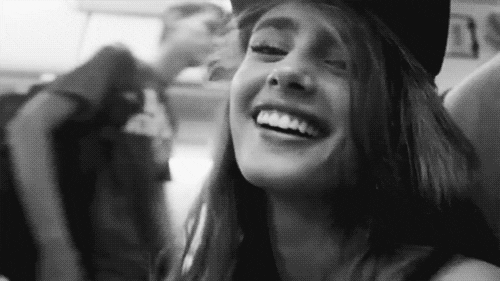 Out of Character
Name: Hawke
Age: 29