In Character
Full Name:
Jonathan Ulysses Smith
Nicknames:
John
Birthdate:
January 12th, 1846
Current Age:
Forty-One
Occupation:
Solicitor; Bigamist
Reputation:
5
Residence:
HE HE HE HE HE. (London w/ location ribbon for Irvingly plz)
Hogwarts House:
Hufflepuff
Wand:
Holly, 12 inches, with a veela hair core. Swishy.
Blood Status:
Muggleborn
Social Class:
Middle Class
Family:
Elizabeth Smith née Wilson, Wife [1851-1874, m. 1870]
Cora Smith, Daughter [1872]
Joanna Smith, Daughter [1873]

Mary Ann Smith née -----, Wife [1858, m. 1876]
Jonathan 'Johnny' Smith Jr., Son [1877]
Irving Smith, Son [1880]
Eleanor Smith, Daughter [1885]

Charlotte Smith née -----, Wife [1850, m. 1872]
Jonathan 'Jack' Smith Jr., Son [1874]
Charles Smith, Son [1876]

Howard Smith, Father [1810-1861]
Mariana Smith née Granger, Mother [1820]
Jane Wilson née Smith, Sister [1840]
— James Wilson, Brother-in-Law [1837]
— Howard Wilson, Nephew [1861]
Julia Gibbons née Smith, Sister [1848]
— Walter Gibbons, Brother-in-Law [1846]
— Lydia Gibbons, Niece [1870]
— Arthur Gibbons, Nephew [1872]
— Susannah Gibbons, Niece [1875]
Appearance:
John Smith can best be described as unremarkable. At five feet and seven inches he is decidedly average, his blonde hair and grey eyes are a typical combination, and his build can be described as neither athletic nor portly but somewhere in between. He dresses well but simply in muggle fashions, eschewing wizarding robes even when dealing with his magical clients. Though some might consider him handsome, he is hardly a heartthrob. John is right-handed. His wedding band is charmed to be visible only to those who know he is married.
History:
1846 |

Jonathan Ulysses Smith was saved from the potential for Middle Child Syndrome by being born with a penis.



1848 |

Julia is born.



1852 |

During an argument over a toy with his younger sister, she

levitates

terrifying young John to no end and convincing him she is a witch that is not to be trifled with.



1857-1864 |

It's revealed that

John

is the magical one, not Julia, when a strange man comes to take him away to magic school. The family is skeptical at best, and it takes a jaunt to Diagon Alley to convince them that this man is not off his rocker and allow John to go. He is sorted into Hufflepuff, though the talking hat (whut) suggests Slytherin might also suit. He quickly befriends Walter Gibbons who, like John, is muggleborn and in Hufflepuff.

The magical world is one that proves to amaze him over and over again throughout his time at Hogwarts. It is rather reluctantly that John leaves Hogwarts at the end of his seven years and goes off to a muggle university, his fate following in his father's legal footsteps having long since been sealed. At least he has Walter to help keep the magic alive. That's not an innuendo. They're just besties.

His father dies in a carriage accident in 1861.



1868-1870 |

Julia and Walter marry without informing

either

family in advance, which comes as something of a shock to everyone. It is the first major dispute between the two friends, and it is not until the arrival of the couple's first child that bridges are mended. A month later, John marries Miss Elizabeth Wilson, cousin to his brother-in-law by Jane. He neglects to inform her that he is a wizard.



1872 |

Early in the year, Julia delivers her second child, Arthur, to be joined by John's first, Cora, in May.

Rather perplexed by the mood swings of his pregnant wife, John spends a great deal of time out of the house. It is in so doing that he makes the acquaintance of Miss Charlotte ----, and the two are quickly besotted with one another. Having not divulged his status to her previously, John now can't bear to tell her the truth and break her heart, and so he does the only logical thing: he marries her. Oops. At least this one knows he's a wizard and finds it delightful. He begins to ponder telling Elizabeth, but puts it off.



1873 |

Joanna is born late in the summer.



1874 |

Cora's first act of magic shocks her ignorant mother into a heart attack, killing poor Elizabeth. John gets his first son in the form of Jonathan Jr., called Jack.

John is torn: he can't bring Cora and Joanna to Charlotte without admitting his transgression and risk losing his second wife in a year, but he does not want to leave his daughters motherless.



1875 |

A year to the day after his wife's passing, he meets the daughter of a client, Miss Mary Ann ----. She is so full of life that he begins immediately picturing her as a stepmother for the girls, though she takes several months to win around. Susannah is born.



1876 |

The two are married on New Year's Day. Charles is born later that year.



1877 |

Mary Ann decides that they ought to name their newborn son after his father, and John awkwardly agrees but is quite insistent that he should be called Johnny, rather than Jack.



1881 |

Uncomfortable with his web of lies, John confesses his woes to Walter who is surprisingly understanding for all that he doesn't condone it.



1883 |

Cora departs for Hogwarts and John is proud, but sad, to see her go. Her stepmother is told that she's going to the same "girls' school" that Lydia attended and doesn't ask too many more questions, being delightful but a bit simple.



1884 |

Rather than juggle two wives in London (a difficult task, to say the least), John decides to move Charlotte and the boys to Irvingly with the excuse of the opening of a new branch of the firm. Charlotte is

delighted

to live in a place where she does not have to hide her husband's 'gift' in conversation. Joanna goes to Hogwarts.



1885-Present |

Jack goes to Hogwarts. John awkwardly balances two marriages and begins to consider that a third in Hogsmeade might not be

terrible

…



PROFESSIONALLY |

After completing his university studies, John followed in his late father's footsteps, joining his brother-in-law and the elder Mr. Wilson at Smith & Wilson, a legal firm in London. With the passing of the elder Mr. Wilson they are joined by Walter, renaming the firm to Gibbons, Wilson, & Smith in 1880. They opened an Irvingly office in '84 and deal with both magical and muggle law.
Personality:
CLEVER — AFFECTIONATE — HONOURABLEISH — GOOD-HUMOURED — IMPULSIVE



Detailed later~
Sample Roleplay Post: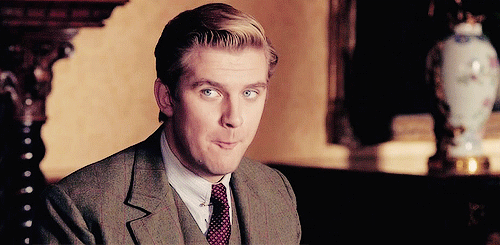 Out of Character
Name:
Kayte
Age:
26
Contact:
PM @
Odira Potter
or harass me for my skype.
pretties courtesy of rune~
Join the madness

!