In Character
Full Name:
Cassandra Faith Jameshill neé Vablatsky
Nicknames:
Cass
Birthdate:
July 23, 1830
Current Age:
56
Occupation:
"Silent" Owner of Isabella Jay Jewelry
Reputation:
4, for being the not so secret working woman
Residence:
London
Hogwarts House:
Ravenclaw
Wand:
Mahogany, 10", Swishy, Unicorn Tail
Blood Status:
Half
Social Class:
Upper
Family:
Charles Jameshill

husband, St. Mungo's Hospital Director [1817]


Lupus Jameshill

son, "dead" werewolf [1853-1881]


Faunia Morzolla neé Jameshill

daughter, Socialite [1861]
-

and family




Barnabas Jameshill

son, Auror in Training [1866]



Aesacus Vablatsky

father [1793-1852]


Deborah Vablatsky neé ---

mother [1805-1864]


Ephraim Vablatsky

brother [1828]
-

and family




Gideon Vablatsky

brother [1835-1884]
-

and family
Appearance:
Cassandra is a woman that surely doesn't look her age. She may not look to be in the prime of her youth but she's certainly matured well. Her hair has yet to start graying and is still a dark brown, nearly black in hue. It is always styled in a fashionable manner and often adorned with jewels or other things, though not in a gaudy sort of way. She stands a bit taller than average at five foot five inches and boasts a rather slender frame despite having birthed three children. Her complexion is fair and unblemished. Her eyes are what she would deem her most beautiful feature, a light combination of a green and blue framed with thick, long lashes. Her dresses are typically jewel toned in color and in the height of fashion. She does, however, prefer to keep them as simple as possible so that her jewelry she wears, and made, can be the star of the show in her wardrobe. She's right handed.
History:
1830:

The second child, first daughter born to Aesacus and Deborah Vablatsky is born. She's promptly named after her grandmother, Cassandra, though will go on not to have the sight but will be rather superstitious in all aspects of life.


1835:

A brother, Gideon, is welcomed to the family as the last Vablatsky child.


1839:

Ephraim, her elder brother, goes off to Hogwarts and is sorted into Slytherin. She's really rather indifferent to his leaving, much for focused on her own oddball creative designs.


1841:

It is Cass's turn to go off to Hogwarts. She's promptly sorted into Ravenclaw. She finds herself at home within the house and quite enjoys the time with her peers. Being a rather gentle and shy soul though, cautious to the core, so she makes few close friends.


1846:

Gideon joins his siblings at Hogwarts.


1848:

Cass graduates with decent enough marks but nothing to be overly excited about. Her creative designs in jewelry making had become her priority by the time her seventh year had hit and she even began selling pieces. It's obviously to blame for her less than stellar grades but she doesn't seem to mind, obviously having found her niche. She meets a gentleman at the Hogwarts CoB upon her graduation and the two seem to instantly connect. It isn't long before they're courting.


1849:

Cassandra and Charles Jameshill are married and she couldn't be happier. With his encouragement, she continues her jewelry making and even forms a small company to sell it. Using the pseudonym Isabella Jay Jewelry, she sees the business take off rather well and quite enjoys knowing that those in the upper crust of society should seek out her creations.


1852:

Father dies of dragon pox. It's become quite obvious that Cassandra has struggles with becoming pregnant. Though frustrating, her relationship with Charles remains good. They decide to seek out magical alternatives to their predicament and find themselves pregnant at the year's end.


1853:

Luckily, the pregnancy lasts and Cassandra gives birth to her first child, a son. She visits a naming Seer, deciding it best to go with what the future suggests in naming her son. Lupus Charles Jameshill becomes their first son.


1857:

Ephraim marries.


1858:

Ephraim welcomes twins into his family.


1861:

With the assistance of magical help once again, Cassandra and Charles welcome their first daughter into the world. Forgoing tradition, she seeks the help of a naming Seer once more and so their daughter is named Faunia Kaitlyn. Ephraim's first daughter is also born that year and traditionally is named Cassandra.


1863:

For whatever reason, Gideon decides to marry a hag. She distances herself from her younger brother a great deal at that point, having her own family to think of after all.


1864:

Mother dies of consumption.


1865:

Lupus leaves for Hogwarts and is sorted into Gryffindor. Ephraim has another daughter, Apollodora.


1866:

They're graced with one final child with assistance. Once more the naming Seer is used and their son Barnabas Theodoric rounds out the Jameshill family.


1868:

Charles is promoted to healer in charge and his father passes shortly after. The promotion and sudden inheritance boost the upper middle class family into upper class, quickly becoming "new money." Cassandra manages to keep designing and selling her jewelry so long as she keeps up the pseudonym even though most already known exactly who the creator behind Isabella Jay already is.


1872:

Faunia goes off to Hogwarts and is sorted into Ravenclaw.


1873:

Lupus is bit by a werewolf and Cassandra instantly feels guilty and regrets naming him Lupus. Having followed the Seer's guidance, she feels she is at fault for the disaster that has befallen her son.


1877:

Barnabas goes off to Hogwarts and is sorted into Gryffindor.


1879:

Faunia graduates and it becomes clear that Lupus has falling head over heels for her best friend, Xena Fisk.


1880:

Lupus proposes to Xena and Cassandra couldn't be more of a nervous wreck about it. Charles, however, fully supports it so she feels she has little say in it. She just wants her son happy but with Faunia's own foreboding feelings about it all, Cas can only wring her hands with worry about what is likely to come.


1881:

Lupus tells Miss Fisk about his

condition

and she reacts very poorly. So much so that she refuses to marry him leaving the whole family in quite the disarray over what to do. Charles decides it is best for Lupus to be sent away for awhile so that they can come up with a plan to handle the situation. Cassandra wants to pack up the family and move elsewhere, leave their world behind. She hardly voices such an opinion though, knowing that Charles would sooner cut off his own leg than give up all he's worked so hard on. In the end, it is decided they'll tell the world that he was killed in a werewolf attack. It is hard on Cassandra to say such a thing, to pretend as though her firstborn is dead when really he isn't. She visits him as often as she can but is met with a cold shoulder from Lupus each time for several months after he found out what they had done.


1882:

Faunia marries.


1883:

Cassandra is a grandmother! She finds her daughter's choice in a name for her first child to be rather odd but tries not to question it. Misery will be a welcomed granddaughter anytime.


1884:

Barnabas graduates and enters the Auror Training program. It terrifies Cassandra, feeling he'll end up following Lupus's footsteps. A grandmother once more, she begins to grow more and more concerned for her daughter as she names her first son Malice.


1887:

Cassandra continues to visit Lupus whenever she can even if he'll hardly speak to her. That is, if he's there. Since the beginning of the year, she's noticed he's been out "on a walk" more often than not. She hopes he's not doing anything stupid, not after all they've already been through but she can't bring herself to actually ask him such a thing. She simply tries to remain being the ever loving and doting mother to make up for the ridiculous amounts of guilt she feels on a daily basis well over ten years after the initial bite.
Personality:
Superstitious. Cautious. Creative. Kind. Doting.
Sample Roleplay Post: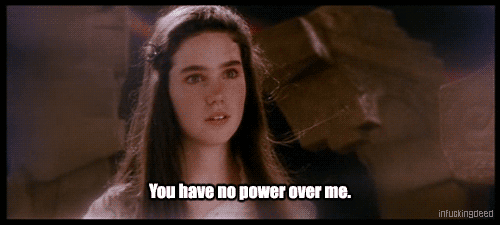 Out of Character
Name: Hawke
Age: 28