In Character
Full Name:
Kerensa Calla Bonney
Nicknames:
None
Birthdate:
August 3, 1867
Current Age:
19
Occupation:
Frustrated Prostitute
Reputation:
1
Residence:
Slums, Hogsmeade
Hogwarts House:
Slytherin
Wand:
Ebony, 13", very little flexibility, dragon heart string
Blood Status:
Muggle Born
Social Class:
Lower Class
Family:
Robert Foss | Father, 1837-Alive
    Emma Foss née Milton | Step-Mother, 1848-Alive
    Katie Foss | Half-Sister, 1872-Alive
Mary Polley née Bonney | Mother, 1850-Alive
    William Polley | Step-Father, 1833-Alive
    Lily Bonney | Half-Sister, 1870-Alive
    Catie Bonney | Half-Sister, 1873-Alive
    Leo Polley | Half-Brother, 1876-Alive


---

Rose Bonney | Daughter, May 7, 1887 (Baby)
Appearance:
Kerensa has chocolate brown eyes, brown hair that lightens at the bottom, and tan skin. She is 5'5" tall, slim, and is right handed. She tends to wear light colored clothing.
History:
Pre-Birth: Robert Foss hired Mary Bonney for her… work, and she ended up pregnant with Kerensa. This fact was unknown to Robert.

1867: Kerensa is born, a small, tiny baby.

1869: Her biological father marries Emma Milton.

1870: Lily is born to Mary and another client of Mary's.

1872: Katie Foss is born to Robert and Emma, unknown to Mary.

1873: Catie is born to Mary and yet another client. This client starts to become a regular with her. Kerensa thinks he's her daddy, until Mary corrects her before the client hears about it.

1874: Mary and the client start getting more familiar with each other. Mary stops her business and starts trying to find some other way to support the family. The children officially meet him and find out that his name is William. Later that year, Kerensa shows signs of magic by making a toy appear in her hands out of a shop window. At the time, it hadn't been noticed, so she kept it.

1875: Mary and William get married. Kerensa doesn't like the marriage too much.

1876:Leo is born to Mary and William.

1877: Lily shows signs of magic.

1878: A representative of Hogwarts arrives to tell them that Kerensa is a witch. Her mother lets her go and she attends on the first year scholarship, being placed in Slytherin. Her stepfather had been saving up beforehand after the representative had arrived and they barely managed to get her school supplies and a wand, though it meant more work for him.

1879: Her grades aren't good enough to go back to Hogwarts in September for her second year.

1881: Another Hogwarts representative arrives, saying that Lily is a witch, like her sister. Lily goes on the same scholarship. She is placed in Hufflepuff.

1884: Her mother and stepfather start arguing frequently over money. Kerensa goes into the same business as her mother, trying to save up to move and get away from all the yelling, and to not be another mouth to feed.

1885: She earns barely enough money to be able to get a pathetic room in the slums of Hogsmeade and continues her work.

May, 1886: Lily decides to only finish her OWLs.

August 10, 1886: She, unknowingly at the time, takes after her mother even farther and falls pregnant from a client.

January 4, 1887: Knowing that she's pregnant, she decides to keep the child, as the risk of her dying. As she is struggling with trying to find a new job that would be better to raise a child with, she gets a letter from her sister, Lily, asking her if she can move in.

Currently: Kerensa is still hesitant and doesn't know whether she can support a baby and her sister.

Personality:
Resourceful, Cunning, Ambitious, Determined, Self-Preserved, Clever, Charming, Kind, Funny, and Flirtatious.
Sample Roleplay Post: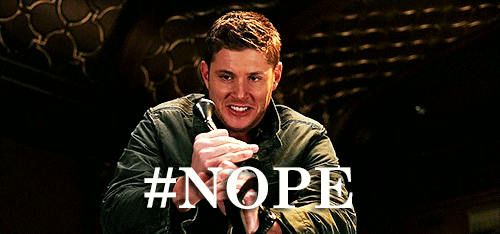 Out of Character
Name: Kelly
Age: 18
Contact: Try finding me on PM, I also have a Wattpad and Skype, both with the username ForeverAMultiShipper
Other Characters: Acacia Ruskin, Lisa Fairbairn, Sweetie Whitledge, Guinevere Lukeson, Hestia Fairchild and Conrí Power
How did you hear about us?: A friend, though we're fighting right now so I really don't want to mention her too much if that's OK, it has nothing to do with this.