In Character
Full Name:
Phyllida Starling Rummage
Nicknames:
Philly ndash; most often; Liddy ndash; occasionally.
Birthdate:
December 23rd, 1849
Current Age:
37
Occupation:
Care of Magical Creatures professor
Reputation:
4
Residence:
Ottery St. Catchpole
Hogwarts House:
Hufflepuff
Wand:
13" Chestnut and Unicorn hair
Blood Status:
Halfblood
Social Class:
Middle Class
Family:
Sampson Rummage – Father
Araminta Rummage – Mother
Caspian Rummage – Brother
Zachary Rummage – Brother
Osprey Rummage – Brother
Augurey Rummage – Brother
Appearance:
At a first glance one would probably say Phyllida was a short (5 foot), dumpy witch devoid of much in the way of grace. Her long blonde hair is usually pinned up in such a fashion that it would look like an actual birds nest were her hair darker. She actually uses it as a place to keep her wand when not using it, as well as a variety of other objects that shouldn't really be hiding in a person's hair. Her eyes are a warm shade of brown and her complexion ruddy from exposure to the outdoors, her cheeks look almost rouged from the frequent exposure to the elements.
Philly wears robes most of the time, preferring them to the constraint of a corset on what she refers to as her ample figure. For footwear, if she bothers with it, she wears very simple, flat shoes that do nothing to improve her height. Though not typically considered clothing, she can usually be seen sporting dirt and general outside debris on her clothing, in her hair, on her face... Though she doesn't smell unwashed, she usually looks it. Sometimes she likes to wear hats, usually of the pointy and worn variety. Think the sorting hat, except not the actual sorting hat. Not that she wouldn't if she could. When she has had to dress for a formal occasion it is usually quite a spectacle; she has been known to make her own dresses which, well,
look
homemade. Her hair rarely looks any tidier for these events, if at all.
She is right handed for writing and wandwork.
History:
1849 | Phyllida Starling Rummage is born to a very affectionate, middle class couple, the third child but first daughter. Some months before her birth, her parents had found a love of bird watching together and collecting feathers from rare species both mundane and magical. This new passion prompts the couple to bestow a bird name upon their child, at least her middle name anyway.
1850 | Araminta decides to start breeding owls.
1853 | Philly, as she is now often referred to, grows very fond of the owls her mother keeps. She also develops a voracious appetite for outdoor exploration and playing outside with her brothers.
1854 | In a first time display of magic, Philly saves herself from a dangerous fall when, having climbed onto the roof of the family home, she decided to jump off like baby birds do when learning how to fly. She plummeted like a rock to the ground (she was rounder than the average child even then) but a few feet from the very hard ground, she came to a halt and hovered in midair for a considerable length of time before falling flat on her face.
1855 | A surprise arrival of two more brothers named Osprey and Augurey. The twins are doted upon severely by the entire family for they are born very weak and aren't expected to last the week. Miraculously, they do survive, but their immune systems are delicate and remain so throughout childhood and adulthood.
1861 | Having watched two brothers go off to Hogwarts already, Phyllida is more than ready to go off and have her turn. By the age of eleven, nearly twelve, she has grown into a hearty, vivacious girl with a passionate love of animals and nature. She has also developed some quirky habits that would earn her disdain of many students at Hogwarts, fortunately she finds herself in Hufflepuff and her housemates are quite accepting of her. Before she leaves for school, her mother gifts her with an owl of her very own, a tawny owl whom she names Desperado. She enjoys flying classes a little too much and in one class smashes her broom into a castle wall, breaking her nose and a tooth but is otherwise just bruised. She laughs it off even as she's escorted to the Hospital Wing.
1863 | Philly picks up Care of Magical Creatures, Earth Magic, and Ghoul Studies. Her favorite quickly becomes Care of Magical Creatures, usurping Herbology as her favorite class.
1866 | OWLs arrive and not the kind Philly likes! In CoMC, Herbology, and Charms she does very well, but other classes she hasn't focused so much on study and so her grades suffer. Not to mention, she'd much rather be involved in quidditch club or outside activities. Afterwards, she decides to only keep up with CoMC, Herbology, Charms, and DADA for her NEWTs.
1868 | The NEWTs. She actually does very well, but as expected, her CoMC grades shine above the rest. The Coming Out Ball proves to be a bigger challenge than her exams and for the first time she opts to attend. She grew a thick skin a long time ago and is very comfortable with her body, but it's the first time she has ever had to dress up for anything and she is quite clearly out of her element. After graduation, she initially helps her mother with the owl breeding business. She decides to apply for an internship in the Ministry's Department for the Regulation and Control of Magical Creatures. Quickly finding she hates it, she quits and decides she wants to be a magizoologist.
1870 | Philly sees an ad requesting assistance from an elderly magizoologist. She secures the position and would have enjoyed it much more had her aging employer been more friendly and less offensive.
1873 | She is still working for the old magizoologist who can barely walk now. He is still offensive but Philly holds her own, firing back matching him insult for insult. It is a relationship of annoyance and grudging respect. That said, she has learned a great deal from him and his collection of creatures that she tends to daily.
1877 | With her employer growing only more infirm, she takes on sole responsibility of looking after his menagerie and she loves it. When not looking after his beasts, she spends much of her time traipsing barefoot around the countryside. Her parents (and consequently she, as she still lives with them) move to Ottery St. Catchpole into a house with more land than their previous home afforded them. The house is a bargain as the village is home to muggles as well as wizards and the tension with muggles at present means wizards are selling up and going to Hogsmeade.
1880 | Philly has by now earned herself a reputation as an oddball spinster. She doesn't care in the slightest. By now she has plenty of animals of her own including a dog, several owls besides Desperado who is now as infirm as her employer, two kneazles, and about ten mokes. She has a small cottage built on the edge of her family's property and moves into it, along with all of her pets.
1883 | Her employer dies. He wills her a few of his creatures, but everything else goes to his three children who sell off the remaining creatures, much to Philly's dismay. Sadly, she hadn't the money to buy them back. Without a job or any direction left in her life, she becomes a complete recluse. Her time is spent with magical creatures and animals, wandering through woods, growing vegetables, and breeding mokes.
1884 | Desperado dies and her family receive hand scrawled invitations to a very solemn funeral for him. Phyllida is deeply upset but hardly surprised.
1886 | It is her mother who informs her that Hogwarts has a sudden Care of Magical Creature vacancy. She isn't sure the post would interest Phyllida, but figured she ought to try suggesting it as she worries about her only daughter. Much to her surprise, Philly jumps at the idea and applies straight away.
1887 | Somehow she landed the job.
Personality:
Bright. Cheerful. Brusque. Passionate. Straight-forward. Honest. Loyal. Confident.
Sample Roleplay Post: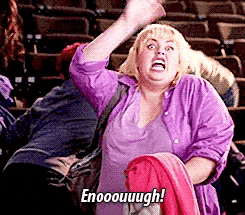 Out of Character
Name: Olive
Age: is but a number
Contact: if you dare
Other Characters: are too numerous