In Character
Full Name:
Seth Amin
Nicknames:
None
Birthdate:
December 1, 1859
Current Age:
27 Years
Occupation:
Captain & First String Seeker of Kenmare Kestrals; Investor
Reputation:
5
Residence:
Hogsmeade
Hogwarts House:
Ravenclaw
Wand:
10", dogwood, unicorn tail hair, quite flexible
Blood Status:
Halfblood
Social Class:
Middle
Family:
Latif Amin; father
Rashida Amin nee Karim; mother
Kissa Nasser nee Amin; elder sister
Odion Amin; younger brother
Appearance:
Seth stands at five foot, six inches and has a wirey build. His hair is black and his eyes are green. He wears the typical clothing of a middle class man and favors muted colors. He is right handed.
History:
1859
: Seth is born to Egyptian parents in Cairo.
1865
: Seth shows his first signs of magic when he makes his toys levitate.
1868
: Due to his career, Seth's father moves them to the United Kingdom where they initially take up residence in Wales. Seth's childhood is happy and pretty trauma free for the most part. He has a hard time grasping English (especially since they speak their native tongue in the home!) but manages to become passable enough in due time. Kissa has a harder time adjusting due to her older age. She never quite warms to Wales.
1871
: Seth gets a letter from Hogwarts. When September rolls around, he is sorted into Ravenclaw. His English improves vastly now that he is around people that speak fluent English. He is still a bit awkward when it comes to social interactions, however. In an effort to get himself out of his shell, Seth takes part in several school clubs. He especially enjoys Quidditch club.
1873-1876
: In his third year, Seth decided to try out for the Quidditch team and lands the Seeker position. The Quidditch field turns out to be the one place where he isn't as awkward as he is outside of it. In fact, it slowly becomes the one place where he feels he is at his most self-confident.
1876-1878
: Seth is appointed Quidditch Captain, much to his delight. All in all, his school years have been quite happy and he is content enough with the small circle of friends he has amassed over the years. In 1877, the family moves to Hogsmeade.
1878
: Seth graduates and is recruited to the Kenmare Kestrals as a second string seeker.
1880
: After a visit to their home country, Kissa weds a childhood friend and moves back there.
1881
: Increasingly discontent with being second string, Seth begins to wonder if he should move back home and play for some team in Egypt. He receives a pep talk from several people that advise that he stick it through if he loves Quidditch so much, but perhaps invest in small businesses on the side for more income. He takes this advice to heart and does exactly that.
1883
: The Amorentia tea scandal becomes the main cause for Seth no longer being virginal. It is a little bit traumatizing despite the fact he's certain he probably enjoyed it. In April, Seth is
finally
promoted to first string seeker.
1884
: In October, Seth is appointed Captain of the Kenmare Kestrals. Seth's sister writes to the family and informs them that she is expecting her first child.
1885
: Odion dies in the Ministry explosion, sending the Amins into mourning.
1886
: Seth spends his time doing Quidditch things, managing his investments and meandering around Hogsmeade. His mother has begun to hint that Seth should find a suitable woman to wed - hints that Seth has not yet caught onto.
Personality: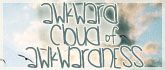 Sample Roleplay Post:
Out of Character
Name: Emma
Age: 28
Contact: PM or Cbox

Seth has a noticeable Arabic accent.
Also tends to speak with a lisp & stutter in social situations.
set by rune