In Character
Full Name:
Tipper Nelson Moffett
Nicknames:
Tips, Tippy
Birthdate:
December 25th, 1850
Current Age:
35
Occupation:
Dairy Enthusiast
Reputation:
5
Residence:
Irvingly
Hogwarts House:
Hufflepuff
Wand:
Hornbeam, 10 ½", phoenix feather, fairly bendy
Blood Status:
Halfblood
Social Class:
Middle
Family:
Grandfather [P] | Desmond Moffett, (B. 1801 - Present)
Grandmother [P] | Doireann Moffett née Lynch, (B. 1805 - Present)
Grandfather [M] | Curtis Chadwick (B. 1806 - D. 1849)
Grandmother [M] | Teresa Chadwick née Higgins (B. 1809 - D. 1830)
Father | Leslie Moffett, (B. 1828 - Present)
Mother | Iva Moffett née Chadwick, (B. 1830 - Present)
Uncle | Tabar "Tipper" Moffett (B. 1830 - D. 1850)
Brother | Sullivan Moffett, (B. 1852 - Present)
Sister | Cassidy Moffett, (B. 1856 - Present)
Brother | Dayton Moffett, (B. 1858 - Present)
Wife | Alannah Moffett née Duffy (B. 1851 - Present)
--Daughter | Maeghan Moffett (B. 1871 - Present)
--Son | Darrock Moffett (B. 1873 - Present)
--Son | Daire Moffett (B. 1874 - Present)
--Daughter |Maible Moffett (B. 1876 - Present)
Appearance:
Atop Tipper's head, one would find short blonde hair that is never typically out of place or disheveled. His face structure--most reminiscent of a shield--lays a foundation for light blue eyes and thin lips which, on most occasions, are maneuvered into a smile. He is relatively portly, though not too much so, and often adorns his body with odd clothing he can typically dirty without worrying about. He does enjoy a good coat, especially one that would cover a good length of his 5'5" body, and occasionally tries to dress himself in presentable clothing. While his dominant hand remains his right, his left is of almost equal functionality in similar tasks such as writing, tossing, etc.
History:
1850 | Tipper is born the first child of Leslie and Iva Moffett and is named in honor of his late uncle Tabar who passed just a month prior to the birth.
1852 | Brother Sullivan is born. Tipper finds happiness in playing with him and tries his best to care for the babe whenever the chance arises.
1854 | The Moffett's relocate to Grandfather Desmond's dairy farm at the start of the year as Leslie had become unemployed. Tipper enjoyed the sight of the cows and often volunteered to participate in daily chores.
1856 | Sister Cassidy is born and has many more hands to assist in her upbringing. While Tipper had no real experience with tending to younger girls, he attempted to craft a few dolls out of hay for her to play with.
1858 | Brother Dayton is born. Tipper finds him to be more enjoyable than Sullivan had been as a child and values their time together.
1859 | During a play session with his other siblings, Tipper accidently crashes into a cow and begins a stampede. Whilst running through the pasture screaming, he experienced his first signs of magic as he crouched to the ground with his arms encasing his head, releasing them to find the majority of the front-end of the herd floating a foot off the ground. After wiping away a few tears, he found the situation to be awe-inspiring and a great indication of what his life was to amount to.
1862 | Within the summer, Tipper receives his Hogwarts letter and is sorted into Hufflepuff.
1863 | Sullivan receives his letter in the summer and attends the wizarding school come September.
1864 | During his third year, Tipper decides to take up COMC and Earth Magic as his electives and, for one reason or another, music. He finds a certain interest in COMC and Charms, most likely due to his affinity for animals and a newfound fondness of the cheering charm.
1866-1867 | Time for OWLs! His scores are as follows:


Astronomy:
Care of Magical Creatures: O
Charms: O
Defence Against the Dark Arts: A
Earth Magic: E
Herbology: E
History of Magic: P
Potions: A
Transfiguration: A

Tipper decides to push forth with COMC, Charms, Earth Magic, Herbology, and Potions. Cassidy also receives her letter and attends in the fall.
1869 | Dayton receives his letter and attends in the fall. Tipper also receives his NEWT scores:


Care of Magical Creatures: O
Charms: O
Earth Magic: E
Herbology: E
Potions: A


Dismayed at his lack of progress, Tipper graduates and takes on a position within the Department of Magical Accidents and Catastrophes - Accidental Magic Reversal Squad. He enjoys his time there and meets an interesting woman by the name of Alannah Duffy. She had been a secretary of another division, though the two regularly crossed paths.
1870 | Dayton is forced to drop out as the family could only afford to keep Cassidy through her seventh year considering Sullivan graduated towards the summer. Tipper feels somewhat bad for him but doesn't dwell on it for a lengthy duration. His focus remained towards Alannah, whom he had been courting for the better part of the year and proposed to in the fall. Their wedding, scheduled for the winter months, fell relatively close to Tipper's birthday and occurred back at the farm.
1871 | Maeghan is born within the year. The small family takes residence in the south of England a few months after the birth.
1873 | Darrock is born.
1874 | Daire is born. Cassidy graduates from Hogwarts.
1876 | Maible is born. Desmond passes on the ownership of the farm to Tipper, with Leslie's blessing. Feeling a sense of nostalgia for his childhood, he decides on leaving the ministry to dedicate his time to the development of Moffett Dairy. Decidedly, he begins placing faith in his magic and transforms the "normal" barn into a place of wonderment; several wizards are hired to assist in magically milking the cows and moving the product through the cheese and butter making processes. The entire property is concealed from the general population and is in a location a great distance from neighboring towns. Ultimately, yearly production is increased exponentially and the farm begins steadily growing.
1879 | The dairy's services extend to increase the sale of new products and to attract new customers. Figurines made entirely of cheese or butter are sold to local markets and fliers are placed around Hogsmeade to notify residents of newly established and renovated apartments above the main barn.
1882 | Maeghan receives her Hogwarts letter and is promptly shooed from the house come fall. After Irvingly opens to new residents, the Moffett's relocate once more to the Swallowbury District where they open a small shop offering products made specifically from the dairy. Also included are recipe books.
1884 | A fire leads to the destruction of an apartment above the farm, sending one family back to the slums and reducing the Moffett's to a singular income. Darrock receives his letter in the summer.
1885 | Daire receives his letter. Tipper decides not to replace the apartment, though hosts a gathering to celebrate the dairy's successes. He accepted donations from all sources and had sculpted statues out of cheese for the guests to pick at. Tipper continues to work on his crafting skills to perfect his dairy products and has even started to integrate herbs (of the non-drug variety).
1886 | The year brought with it minimal growth, though such was expected from Tipper. He plans to keep working steadily, alongside his family, to put his kids through school and, Merlin willing, plans to expand the farm to include more cows. He also wants to install a small exhibit on the farm to showcase the history of the dairy and the assortment of products offered.
Personality:
Tipper is the type of guy to try to make light of any situation. He's not quite fond of seriousness and prefers to indulge in activities that promote humor or potential disaster. The larger the mess, the greater the fun! He also applies these ideals to his work at the dairy and makes sure the environment is lively, exciting, and situated to instill a certain happiness within its employees and visitors. He's determined, at times stubborn, and will push anyone to their limit in order for them to achieve their goals, including himself.
Sample Roleplay Post: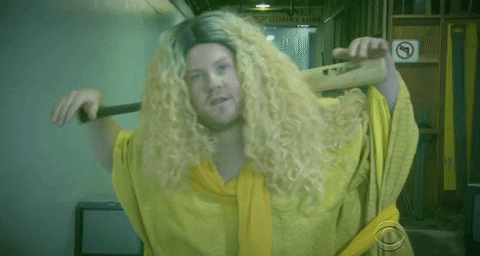 Out of Character