In Character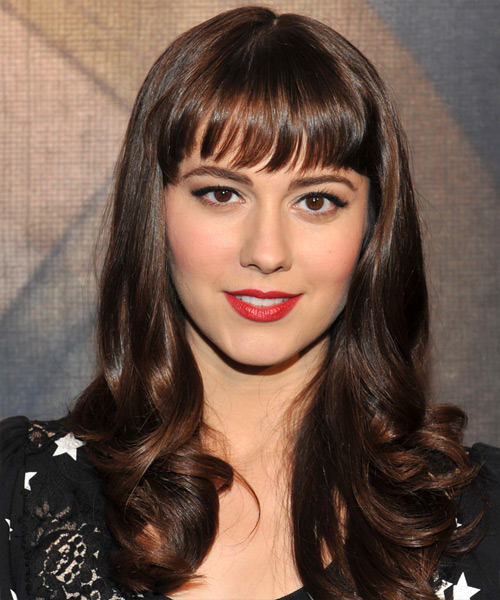 Full Name:
Faunia Kaitlyn Morzolla née Jameshilll
Nicknames:
Faun
Birthdate:
Febuary 21, 1861
Current Age:
25
Occupation:
Miserable Socialite Wife
Reputation:
5
Residence:
Irvingly
Hogwarts House:
Ravenclaw
Wand:
Laurel, Fairy-wing, 10.5", sturdy
Blood Status:
Halfblood
Social Class:
Upper Class
Family:
Charles Jameshill [1820], father Ever since Lupus's "death",  her relationship with her father has been strained at best. It doesn't help that he rarely, if ever, talks about Lupus. She is very bitter about this. She rarely visits with him. It wasn't always this way; she used to look up to him due to his accomplishments.

Emmaline Jameshill née Vablatsky[1830], mother She makes an effort to keep a better relationship with her mother than her  farther. She makes sure that her father is away if she ever wanted to talk with her mother.

Lupus Jameshill [1853], brother She knows that her brother is alive, but she can't prove it. This makes her doubt herself and her gift, but she doesn't know how to find him. She misses her brother dearly and will probably punch him if she sees him again (he missed her wedding, she has to yell at him at least once for this sin). His "furry little problem" has no impact on their relationship.

Barnabas Theodroic "Theo" Jameshill [1866], brother While she started out hating the little baby Barnabas, eventually, especially without her older brother constantly being around, she grew fond of him. She doesn't worry about him as much as she does Lupus, but she isn't shy about telling him when something about his future is looking dark.

Charinus Daemones Morzolla [born 1853], husband She doesn't like him as much as she used to. It probably has nothing to do with him and more to do with the fact she would have preferred to never have got married, but she couldn't disappoint her mother. She doesn't have much problem with his family.

Misery Morzolla [1883], daughter Faunia is not very fond of her little spawn, but that probably has more to do with her disliking her husband. She refused to use her gift to forsee what her daughter might become and just used a word meaning that described how she felt at the time. She doesn't regret her choice of name. The name she chose does have meaning to her. It reflects how she felt with the lose of both her best friend and her older brother.

Malice Morzolla [1884], son Now this spawn, she really does hate-- thus the name. She didn't like him when she was carrying him, and she didn't like him after he was born. She most certainly hates him now that he's a toddler.

Miles Morzolla [Feb. 21, 1887], son

Xena Fisk [1861], former best friend
Appearance:
Faun has light brown hair and dark brown eyes. She stands at 5'1", and is quite miserable with her height. She would be very happy if she was a little bit taller, but has reluctantly accepted that she's stuck at her height-- and has been since she was fifteen. She's right handed.
History:
Childhood

1861. On the 21st of the second month, Faunia is born to Charles and Emmaline; her older brother is barely eight years older than her.

1862. Not that she can remember, but her brother takes her on a little 'trip' to the park without their parents' permission. The one-year-old laughs heartedly at the punishment her brother receives, thinking it was just some game.

1865. She is utterly distressed when her brother, who had for the last four years be a constant presence in her life, one day vanishes on a train. She cries for days for her missing brother until she is told that he's at Hogwarts and that he'll be back in December.

1866. Faun initially dislikes her baby brother, but eventually warms up to him. Especially with her older brother at Hogwarts.

1868 She tells her mother that she wants to go to Hogwarts now and doesn't want to wait until she's eleven. When both her father and mother tell her no, she breaks the doors with a bout of accidental magic.

1869. Life changes when her father gets a promotion, resulting in them becoming "upperclass". She starts to learn many different languages, instruments, the art of dancing, along with many other things.

1870. She still hasn't gotten over that she hasn't gotten an early invitation to Hogwarts.

1872. To her horror, she has her first 'sense' of the doomed future. She has a feeling something bad will happen to her older brother in the coming years, but she isn't sure what since this is her first experience with such things. She decides it probably means nothing and ignores it. Shortly there after, her brother graduates from Hogwarts and she no longer wishes to attend, but is forced to by her parents. She plans to drop out ASAP.

Hogwarts

1872. Unhappy that she is the one leaving her family behind, she boards the Hogwarts train and is, to her surprise and horror, sorted into Ravenclaw. How dare the hat separate her and her friend. During her winterbreak, she tells her parents she doesn't like Hogwarts.  They tell her to wait until the end of her fifth year.

1873. Her 'feeling' comes back even stronger when her brother is turned into a werewolf. Again, assuming it is just being homesick (even though she is now a second year and dislikes the feeling), she ignores it and continues on with her second year.

1874. She is displeased when she finds out that her 'feeling' was actually right and something bad did happen to her brother in the form of him becoming a werewolf. She decides that if one thing came true, maybe she did have a 'gift' from her mother's side of the family. She adds Ancient Studies, Divination, and Ancient Runes to her studies. Lupus becomes a full fledged Auror. She is not proud-- his job had cost him a normal life, afterall.

1875. This winter, she bring Xena over to spend a weekend with her family.

1876. To her horror, she becomes fifth year prefect and realises that she's not going to be able drop out.

1877. She sits, and recieves, her OWL grades. She becomes sixth year Prefect. By this time, she has accepted her gift for what it was, but wishes she could have visions instead of having 'hints' about the future. She, like her brother before her, drops the minimum amount of courses. If she could, she wouldn't have dropped any courses at all. She enjoyed them all. Her baby brother joins her at Hogwarts. 

1878. She's come this far, and despite not being chosen for Headgirl, she continues on with her final year. She is chosen for seventh year prefect, however.  She doesn't like admitting  that her best friend has a crush on Lou. She even tells him that it isn't going to end well. Probably out of spite.

1879. Her final year passes in a blur and before she knows it she has graduated and actually has to decide what she wants to do with her life. 

After Hogwarts

1879. She nervously awaits her NEWT scores, even though there really is no reason for her nerves. Her OWL scores where excellent, what reason would she have to be nervous? She has to get used to her best friend being her future sister-in-law. She doubts she'll ever come to terms with it. She tries to tell her brother again, but her words get ignored. Again.

1880. After being unable to get Lou to listen to her for the third time she decides that her gift is a curse and that she won't be trying to warn anyone about their future heartbreak.  She meets her future husband, though she won't admit it to anyone, she does think he's cute.

1881. This is one of those times that she wishes she hadn't been right. Her friendship with Xena is broken off due to Xena finding out about the family secert and not being able to handle it. Pity, she was just coming to terms with having her as a sister-in-law. She cries for days after the "funeral" for her brother.  She decides she never wants to marry. It wouldn't be much of a problem if she wasn't already engaged. She turns to her future husband for comfort.

1882. She has a feeling that Lou is still alive and this does little to comfort her. She is unable to keep this to herself for long and tells Theo, bluntly, that Lou is probably still alive. This is returning the favor from almost a decade prior when he blindsided her with the information that Lou is a werewolf. She reluctantly gets married. She fully expects Lou to be there and is rather upset when he is not hiding somewhere in the crowd.

1883. She gives birth to her first spawn that she dislikes. Her husband is away in Italy so she names their daughter Misery.

1884. She gives birth to another spawn. This one she hates. She names him Malice, since her husband is away again on business.

1885. She is finally let in on why her husband is in Italy for half a year nearly every year. He doesn't go this year in case she's pregnant again (which she isn't) since he would rather their next child not be named 'Disgust' like she had mentioned in passing one day. At her husband's prompt, she joins Rose & Thistle.

1886. She is very surprised, and suspicious, when her husband does not go to Italy again this year. 

1887. Miles was born.
Current
recovering from giving birth
Personality:
While she really doesn't love her husband or children, she does put up a rather good act in public about at least adoring her brats. She claims that she wasn't thinking clearly after giving birth and she really hadn't been planning on naming them what she did. She used to be a lot friendlier, but after her brothers "death' and her best friend cutting contact off with her, she changed.
Sample Roleplay Post:
Bree made the button
Out of Character
Name: Ocean
Age: 19
Contact: Skype
Other Characters: why
How did you hear about us?: probably google