In Character
Full Name:Chrysanta "Crystal" Royal Ruskin

Nicknames: Crystal or Chrys

Birthdate:April 17,1872

Current Age: 14

Occupation: bloody half-breed Student

Reputation: 3; known vampire brat

Residence: Hogsmeade

Hogwarts House: Hufflepuff
Wand: Manzanita, Dragonheart string, 10 inches, sturdy
Blood Status: Half-blood
Social Class: Middle
Family
@Martin Ruskin | Father [1845]
@

Lisa Fairbairn

| Mother [1682 - 1713] [1713]
@

Acacia Ruskin

| sister [1871]
Orinda Ruskin | sister [1874]
Dunstan Ruskin | brother [1876]
Family Tree
Appearance:
Crystal has medium-length dirty blond hair and light silver eyes. She starts at 5ft with some potential to grow some more as she gets older and is left handed. She usually wears whatever is available in her wardrobe.
History:
Childhood (1872-1883)

Being a half-vampire, born a few months earlier than expected and just a little under a year younger than her older sister, her survival is a delightful surprise to her parents. The passing of her Grandfather doesn't go unnoticed by the family, but with her health, it's brushed to the side by her fretting parents.
It is iffy for her first few months if she would truly survive her first year months since she was such a weak new-born, but much much to the relief of her parents, she survives her first year.
Crystal is delighted when she gets a cousin by the name of Juliet. She doesn't notice the looks Uncle Chase gives her, nor does she realise there is something different about her. This same year her cousin, Lunar, goes to Hogwarts. The two-year-old
She thinks, at a little over two years old, that everyone can smell the same things she can. Her Mother and older Sister are what she bases her beliefs on. She's not as excited for her baby sister to be born, Crystal enjoys being the youngest one. Not counting Juliet, because Uncle Chase rarely let's his daughter come over to play. Something about "bloody vampire nest" or whatever. The words have no meaning to her.
When she gets another cousin from Aunt Jade and Uncle Chase, she is still blissfully unaware of her heritage. This is the only time where her uncle is not looking at her or her family in disgust. Aunt Aurora marries Uncle Chase. There is a big celebration that she doesn't want to attend. At the end of the school year, Morning doesn't return to Hogwarts.
The year her brother was born started out peaceful this time, she is more accepting of being an older sister. It didn't last long. A few months after his birth, something Aunt Jade and she nearly dies. Crystal barely understands why her dad asked her mum to "change" her Aunt, but afterwards she notices something different about Aunt Jade.
Not even two weeks after this instance, Crystal wakes up not long after she had fallen asleep and decided she wanted her mum and dad and goes to their room only to find them not there, so she goes to look for them and gets a glimpse of Aunt Jade covered in blood. The blood looks, and smells, fresh and the four-year-old is drawn to it.
She didn't know what to think, but her mother saw her and walked her back to her bed, telling her to go to sleep and they'd explain what Crystal saw in the morning. She is to scared from what she saw (and her reaction to the blood) to sleep.
When she hears yelling, she dares to venture out of her room again. This time she sees her older sister and walks quietly over to her, wanting to ask if she also couldn't sleep or if the yelling had woken her up. The question doesn't get vocalised before she sees her Mom seconds away from attacking her Dad.
She didn't understand what was being said, but she did understand that her father could die. Before she could start loudly crying from what she was seeing, her sister covered her mouth. The two watched in silence as their mother struggled to not harm their father.
Once the fight is clearly over, Acaica pulls her sister to her room and they share a bed for the night. Crystal is unsure of if her sister is awake when their mum comes and tells them goodbye.
She starts to worry about whether she and her siblings are monsters and starts being overly protective of her younger ones. Acaica and Crystal become closer than they were before.  Heavenly graduates Hogwarts and Morning gets married. Life continues on as if nothing happened.
Crystal gets two new cousins: Dusk and Sunset, born from Aurora and Morning respectively. Her father avoids talking about the fight, and that his baby sister is missing. She wonders if they'll ever talk about it. Heavenly gets married. They move to Hogsmeade when the Muggles discover Magic and burn down her father's store. She blocks out almost being killed because the Muggles almost got ahold of her as they flee.
Sunrise is born and Crystal thinks her older cousin might be crazy. Her first daughter was named oddly, her second is just as strange. She wonders how Morning's siblings and husband react to her naming. Solar starts Hogwarts. Jasmine is born to Heavenly. Crystal doesn't think this name is quiet as odd as Morning's kids, but why would someone name their child after a flower. She doesn't think that people might ask the same thing about being named after a rock.

The summer prior to her sister and cousin going to Hogwarts, they finally talk about what had happened. Sort of. Mostly, it's her father telling them about their… interesting heritage. Crystal doesn't know what to think. Orinda and Dunstan are not informed about their half-breed nature. Their reaction to blood, sharper canines, and Uncle Chase's words/action for her family make more sense to her.
Despite not wanting to having her younger sister and brother worry, Crystal decides that they should know that they're half-vampires and convinces Acaica to help tell them. Dunstan doesn't appear to understand just what this means for the four of them.
Acaica leaves for Hogwarts and is sorted into Ravenclaw. Crystal misses her sister before she's even been gone for ten minutes. The days between then and the end of the school year drag on-- the breaks that she sees her sister feel like they drag on for ages. She struggles to pretend that everything is alright, but she knows it isn't and that's when she decides she'll do the most good that she can to make up for being a half-vampire.
The summer she gets her Hogwarts letter comes as a great relief. Only a few more months she has to pretend to not be upset at her father for keeping a secret about them being half-vamps or making her feel like she had to tell Orinda and Dunstan. And Twilight and Midnight are born, again to Morning and Aurora. She likes these names, even though she thinks it's weird that both mother and daughter have the same theme going on. At least Aunt Aurora is getting to old (possibly) to have anymore children (maybe)?

Hogwarts
(1883-current)
Upon arrival to Hogwarts, much to her horror, Crystal is sorted into the house her sister is not in and is instead sorted into Hufflepuff. She hates the house already. A few weeks after arriving, she decides to make the best of the situation and decides that she's use the house to further her goal of making up for her heritage. Another oddly named cousin

The first year passes quickly, and despite not being able to talk to her sister all night, they still make time to talk everyday about random things that probably don't matter. That summer, her father tells Orinda about her being a half-vampire. Her sister remembered that Acaica and Crystal had asked her to pretend that she didn't know when their father finally decided to tell her.

Crystal is still mad that he didn't tell them all at the same time and waited a few years in between. A nagging voice, which she ignores, tells her that he was just trying to protect them for as long as possible. 
Nobody in the family is  lost in the plague or fires.

Her second year passes just as quickly and before she knows it, it's time for her to chose her electives for her third year and, like her sister, decides to add Earth Magic and Divination. Unlike her sister, she also chooses Ancient Runes. Orinda joins her at Hogwarts, and is sorted into Ravenclaw, much to her disappointment.

When she hears about her mother being in town, she tells Acaica that they should go find her and ask what happened and why she's been MIA for over ten years. Acaica is against it and the sisters don't talk for a month; the longest they've gone without communication. In this time, Crystal starts sneaking out at all odd hours of the night, looking for her mother. She doesn't know what she'll say if she finds her.

One night, when she sneaks back in, her sister is waiting up for her and is furious that Crystal had been sneaking out and demands to know how long it had been going on and why she was doing it. Crystal doesn't like how Acaica is treating her more like a daughter than a sister and tells her that she doesn't have to tell her anything. This creates more tension that is only defused when Acaica is dosed with tainted fudge, hopefully not on purpose, and acts guilty about something.

Crystal becomes worried about her sister and stops sneaking out to take care of her. She soon finds out what happened and Crystal wants to take back the months they hadn't talked-- hell, they'd barely spoken more than a few words to each other since the end of the school year. Dunstan is told he's a half-breed and the words make sense this time, even though he'd known as long as his older siblings.

Current Courses– Astronomy, Charms, Defence Against the Dark Arts, Herbology, History of Magic, Potions, Transfiguration, Earth Magic, Ancient Studies, Divination
Personality: [Optional.]

Sample Roleplay Post: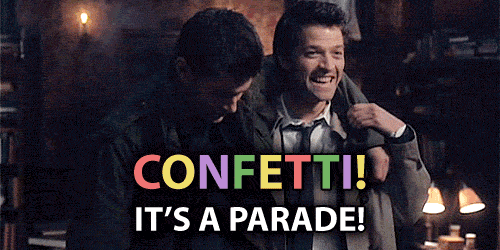 Out of Character

Name: Ocean

Age: 19

Contact: Skype @ Candypaw (Ocean)

Other Characters:Don't ask

Crystal is half-vampire, your character is most certainly aware of this.