09.01
At last, September is here—and it brings a
lot
of developments with it, both in- and out-of-character!
ACTIVITY CHECK
—The activity check is underway! If you would like an account reactivated, you can do so by posting in
maintenance
starting on
September 4th
at
11:00am EST
. The
exception to this
is players with no active accounts. If all of your accounts are inactive, you may
immediately
post to reactivate one. Please keep in mind that it may take us a day or two to get to any new applications, depending on how long the AC takes to complete.
As always, this only applies to accounts deactivated in the Activity Check. If yours was deactivated earlier for another reason, you are welcome to reactivate your character whenever you like!
LET'S GET THIS SORTED!
—This year's
sorting ceremony
is underway, but there's been a bit of a
hiccup
…
NEW SKINS AHOY!
—Our illustrious leader has furnished us with
four
skins this season, featuring "guest banners" by MJ (@
Elias Grimstone
), Tiffany (@
Valeria Greengrass
), and Lady (@
Aurelia Wallingford
)! Summer skins are all still available for use, too, and the default skin is available in a Large Font option! You can check out the new skins and set them (per account!)
here
.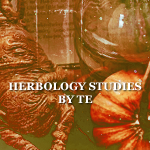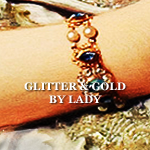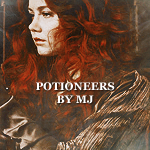 There are also a few surprises kicking around the board—see if you can spot them ;)
START OF TERM
—All students should have returned to Hogwarts today! If, for whatever reason, your pupil needs to return late, you'll need to contact the Board of Governors (any member of staff) for permission. The welcome feast is tonight, and classes will kick off on Monday!
Quidditch tryouts
are already underway OOC, and wrap up on September 11th!
This also means that students can officially start earning (and losing)
house points
again! Perhaps
classes and assignments
would be a good place to start?
Lastly, in case you missed it, Hogwarts has
done away with chastity cuffs
for the coming year!
A CHARMING BOOK CLUB
—This month, we're reading
Wild Magic
by Tamora Pierce, a YA novel set in the author's rich, medieval-esque Tortall universe about a girl who learns she has the power to communicate with animals at a time where creatures of legend are beginning to appear once again. We'll also be reading
The Woman in White
by Wilkie Collins, one of the first sensation novels of the Victorian era with that includes crime lords, disguise, and insanity! It's also a little lengthy so I'll forgive you if you can't join in on the discussion on that one right away ;)
You can check out this month's offerings, future offerings, and future book leaders
here
! I'm still looking for (up to) two more leaders for each of October and November, so let me know if you're interested! Each leader handles a different book, but everyone is welcome to read
all
the books. There are stamps!
EVENTS
—In terms of
social
events, we actually have a rather lean month :( Anyone looking to change that should post in the
September Events Calendar
!
GOALS—
We didn't do too badly with our goals for August, but unfortunately, didn't meet them. Participation in OOC events was great, and it was wonderful to see so many people completing the monthly challenge! Sadly, we only had
one
member-written DP articls out of the target of three, and we fell about 2,000 pots shy of our 5,000 post goal xD Check out our goals for September
here
—and maybe contribute some of your own!
SUMMER INTERNS
—By now, all hospital/ministry summer interns should have all traces of that internship (ribbon, member title) removed xD If yours still lingers, head over to maintenance to have it removed!
TEMP CHARACTERS
—SWP6 has
wrapped
! If you have any international temporaries, try to either get them resolved by the end of the month, or come up with a reason for them to move permanently to Britain!
Anyone
who participated in SWP6 can also head over to
stamp station
now to collect this beauty:
NETWORKING
—The Networking forum has been thinned out; anything that was started on a now inactive account and without attention in 6+ months was deleted. For those who had duplicate networking pages, the older one(s) were deleted. We ask that in the future you reuse your old networking threads if you want to revamp! You can have them cleaned out by posting in
Maintenance
!
SEPTEMBER CHALLENGE
—This month, we have a two-for-one deal on the
writing challenge
!
The following 1 user Likes

Odira Potter

's post:
1 user Likes

Odira Potter

's post
Barnabas Skeeter
if I could marry Bee I would but I can't so I ship our characters instead.