In Character
Full Name:
Flossie "Idony" Jane Fawcett
Nicknames:
N/A
Birthdate:
September 18th, 1858
Current Age:
27
Occupation:
Actress
Reputation:
3
Residence:
London
Hogwarts House:
Gryffindor
Wand:
13" Redwood and crup fang
Blood Status:
Halfblood
Social Class:
Lower
Family:
Jenette Fawcett — Mother
Orestes Lestrange — Father —
Deceased
Peter Green — "Step" Father
[Numerous younger half-siblings]
Appearance:
Idony is slight of build and just under average height at 5'1". She has piercing blue eyes in contrast with her thick, dark brown hair and an often fiendish grin. She can usually be found dressed in a costume of some sort, but on an ordinary day when not in costume, her clothing is cheap but a bit showy as far as decoration is concerned, at least compared to her peers. She is right handed.
History:
1858 | Idony was the result of a brief fling between her mother, a house maid, and Orestes Lestrange, the son of her employer. Some months after her conception, Idony's mother was found out and dismissed. When Idony was born, she was named Flossie after which her mother improved her lot in life a little by becoming a wet nurse. However, Idony was sent away to live with her uncle.
1861 | At three years old, Idony was returned to her mother who had found a new job as well as a new man. Peter Green did all but marry Jenette Fawcett and the new living situation meant Idony could return to her mother's care.
1864 | While the financial situation is not horrific, Idony is nonetheless sent out onto the street to sing for money. During this time she developed a thicker skin and gained much self-confidence.
1866 | Her first act of magic is to mute her half-sister for half an hour as a result of a heated argument.
1870 | A letter arrives for Idony but she is incapable of reading it. Peter has basic literacy skills and manages to read the letter, though by the time he does both Idony and her mother know it's from Hogwarts because of the seal. Fortunately, the family can just about afford to send her off to Hogwarts with the help of the first year scholarship. Idony lands herself in Gryffindor and thrives at the school, reading and writing prove to be her downfall, however.
1871 | A year later, Idony is barely literate at all and as a result, her grades aren't good enough for her to earn a scholarship and she has to drop out. This upsets her to no end. Idony returns to busking.
1872 | Overheard by a gentleman passing by, he recommends Idony audition for a production at a local theater. A week later, she auditions but fails to get a part. Winter is coming and the prospect of standing outside and singing through the cold weather inspires her to ask for a job. In the end, she manages to talk her way into a job assisting actresses with their costumes. It is poorly paid but it is warmer work and she comes to love the theater.
1874 | In her two years working at the theater, Idony has learned sewing skills as well as a great many other things about life at the theater. She auditions for a small role in a musical performance and gets it. Later in the year, she auditions for another part which she gets. During rehearsals, she develops a crush on a male cast member. After a few weeks and some intense gazing, she lets her feelings be known to him and finds herself physically rewarded for her courage. Sadly, however, it was not what she expected and she loses interest immediately after. She would find out some weeks later that he prefers men.
1876 | Idony by now is experienced in her trade. Even still, she has to support herself by working part time as a seamstress.
1879 | She has made something of a name for herself locally, not that that means she can give up the sewing. She moves out of the family home so she can be nearer theaters and takes up lodging in a boarding house. Occasionally, she spends a week or so living in the lap of luxury as the occasional wealthy admirer decides to make her a mistress. These relationships never develop into anything emotional and she ends them fairly quickly, never wanting to be on the receiving end of a break up.
1880 | Up until now she has been participating in low class muggle musical and dance productions that are somewhat bawdy. A recent production set her at the top of her game so to speak, and she decides that she wants to be a proper actress and to return to magical society considering the fairly recent tension between muggles and wizards. With some of the money she's saved up, Idony starts paying for classes to improve her magical ability. She no longer has time to do her seamstress work and stops it altogether.
1881 | With a great deal of effort, she has made big improvement in her magical ability. She stops taking general spell classes and instead focuses on getting her license to apparate. Meanwhile, she is auditioning for some of the classier productions in Hogsmeade and is giving her name as Idony rather than Flossie, wanting to keep her identity separate from her muggle dancehall success. Not to mention, she thinks Idony sound far classier than Flossie.
1882 | Idony gets a small part in a play in a Hogsmeade theater. This is great until she remembers that she's shit at reading and can't read a script. Fortunately, she doesn't have many lines in the production and manages to read most of it correctly and commits them to memory as soon as possible. That summer she successfully passes the exam to apparate. This makes commuting from London so much easier.
1884 | Her acting career is starting to go places and she is landing increasingly better parts in better theaters. Reading scripts becomes an increasing challenge for her, especially when she encounters Shakespeare. She temporarily fixes this problem by having male "friends" read them to her.
1885 | Idony lands her first starring role, she also finds herself without anyone to read her script to her for the first time. Yikes. She manages to read it all herself as the prose isn't too complicated, but she does mispronounce some words in rehearsals to the amusement of cast members and her own embarrassment.
1886 | Idony is now getting consistently good roles and is known by name to avid theater goers in Hogsmeade. She is still sitting on the secrets of her dancehall past and semi-literacy. She currently lives in a small flat in London and commutes to Hogsmeade. She feels the Hogsmeade slums would damage her reputation and she cannot yet afford a place in Bartonburg and Pennyworth might even be a stretch.
Personality:
Idony is fun. She's fun to be around and likes to live in the moment, but she is fickle and uses people to get things she wants. She's amiable and extroverted, and in possession of a good sense of humor but best in small doses, her flaws quickly surface to those who get too close.
Sample Roleplay Post: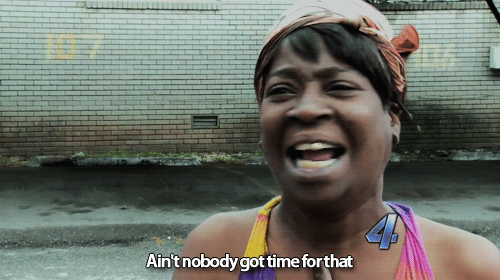 Out of Character
Name: Olive
Age: 22
Contact: Ask for deets :P