In Character
Hopefully Her Play by:
Jennifer Love Hewitt
Full Name:
Guinevere Jenessa Lukeson née Rey
Nicknames:
Jen
Birthdate:
July 24, 1848
Current Age:
38
Occupation:
Wife and Mother
Reputation:
5
Residence:
London, England
Hogwarts House:
Proud Hufflepuff
Wand:
Pine, 9", fairly flexible, phoenix tail feather
Blood Status:
Pureblood
Social Class:
Upper Class
Family:
 Father- Edgar Rey (1816-Alive) (70)
  Mother- Lacy Rey (née) ____ (1827-Alive) (59)
  Sister- Jade ____ (née) Rey (1846-Alive) (40)
    Brother-in-law- Alex ____ (18??-Alive)
  Brother (twin)- Hubert Rey (1850-Alive) (36)
    Sister-in-law- Brenda Rey (née) ____ (18??-Alive)
  Brother (twin)- Charles Rey (1850-Alive) (36)
 Husband- Ryder Lukeson (Late 40s) (Secretly a werewolf, only Guinevere and the kids know.)
  Son- Ace Lukeson (1869-Alive) (17)
  Daughter- Avril Lukeson (1871-Alive) (15)
  Son- Leroy Lukeson (1872-Alive) (14)
  Son- King Lukeson (1873-Alive) (13)
  Daughter- Jolie Lukeson (1875-Alive) (11)
  Daughter- Sybille Lukeson (1877-Alive) (9)
Appearance:
Jen is 5' 2" and has a slim build. She is right handed. She has dark brown hair and brown eyes. She likes to wear purple and blue dresses, as well as white ones.
History:
*1846
- Guinevere's sister, Jade, is born as the oldest in the family.
*1848
- Guinevere is born as second oldest in the family. Her father is disappointed that she is not a boy, but loves her anyway. Her mother is very excited to have another girl.
*1850
- The twins, Hubert and Charles, are born, making Edgar very happy to finally have boys.
*1855
- Jade shows her first sign of magic, which makes Guinevere thrilled for her sister.
*1857
- Guinevere is sad to see her big sister go to Hogwarts, missing her, but also wishes to join her. Later that year, Guinevere is surprised by her sudden sign of magic, which is making the family cat disappear, who is found on the roof, looking very angry.
*1859
- Guinevere goes to Hogwarts, excited to finally join her sister. She is sorted into Hufflepuff, which disappoints her at first, as she wished to be a Gryffindor, but she soon became a proud Hufflepuff.
*1860
- Charles shows his first signs of magic, but Hubert doesn't. Edgar and Lacy aren't worried, thinking he's a late bloomer.
*1861
- Charles goes to Hogwarts. Hubert doesn't, not getting a letter. His father is furious, thinking it was a mistake on the school's part. After a lot of tries and fails to get Hubert to show magic, his parents finally declared that he is a squib. His father is angered by this, but his mother is much more understanding.
*1863-1864
- Guinevere does good on her OWLs, which is a relief since she had been very stressed the whole year.
OWLs
Astronomy: O
Charms: O
Defence Against the Dark Arts: E
Herbology: E
History of Magic: A
Potions: E
Transfiguration: O
Ancient Studies: E
Divination: O
Ancient Ruins: A
*1865-1866
- Guinevere does even better on her NEWTs than her OWLs!! She is thrilled. She is excited to leave school, but worries she shall not see her Hufflepuff friends.
NEWTs
Astronomy: O
Charms: O
Defence Against the Dark Arts: E
Potions: O
Transfiguration: O
Divination: O
Ancient Ruins: E
*1867
- Met her husband, Ryder, when a friend from school introduced them.
*December 3, 1868
- She and her husband got married.
*1869
- Guinevere had their first son, who Ryder names Ace. She was very excited and happy to greet her first child.
*1871
- Her second child is born and she names their first daughter Avril.
*1872
- They welcome another baby boy into the world, and Ryder names him Leroy.
*1873
- Their fourth child is welcomed into the world, yet another son, and Guinevere starts wishing for more girls. Ryder names the boy King.
*1875
- Finally another daughter is born, and she names her Jolie.
*1877
- Their last child is born during the chaos of the magic banish times. The couple didn't want to risk moving with a newborn, so they stay in London. She names her Sybille.
*1878
-Sybille shows her first signs of magic, to everyone's surprise, and Ace and Avril's jealousy. Lacy states that Sybille will be a powerful witch one day.
*1880
- Ace shows signs of magic at the beginning of the year, and gets a letter for Hogwarts. In December Avril shows signs of magic as well.
*1882
- Avril goes to Hogwarts. Guinevere misses her first two children, taking her mind off of their absence by giving her other four tons of attention. Leroy shows signs of magic.
*1883
- Leroy goes to Hogwarts.
*1884
- King shows signs of magic near when the owls are sent, which had worried Ryder. Guinevere wasn't worried, not minding if her child became a squib because she was used to her brother being one.
*1886
- Jolie is going into Hogwarts this year. Guinevere isn't thrilled about only having one child in the house.
Personality:
Loyal, patient, fair, hard-working, caring, kind, excitable, and a bit courageous.
Sample Roleplay Post: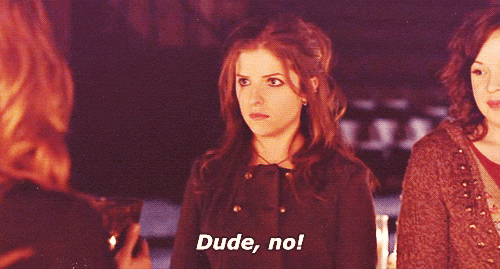 Out of Character
Name: Kelly
Age: 17
Contact: Try finding me on PM, I also have a Wattpad and Skype, both with the username ForeverAMultiShipper
Other Characters: Acacia Ruskin, Lisa Fairbairn and Sweetie Whitledge
How did you hear about us?: A friend, though we're fighting right now so I really don't want to mention her too much if that's OK, it has nothing to do with this.
Set created by the amazing Elaine!!