In Character
Full Name:
Elizaveta Ivanovna Antonova née Orlova
Nicknames:
Eliza, for her favored acquaintances
Birthdate:
August 19th, 1860
Current Age:
25
Occupation:
The Other Woman
Reputation:
4
Residence:
Wellingtonshire, Hogsmeade
Hogwarts House:
Unknown
Wand:
8.5 inches, Juniper, unicorn hair, supple
Blood Status:
Halfblood
Social Class:
Upper Class
Family:
Ivan Orlov - father - 1810

Roksana Orlova - mother - 1838 

Sasha Orlov - half brother - 1845 - The dutiful first born.  Literally nothing interesting about him except for the fact that his step mother is only 7 years older than him.

Kazimir Orlov - Twin brother - 1860 - Quite possibly Eliza's favorite person in the world.  Would be the family disappointment if Eliza hadn't firmly secured that with an illegitimate pregnancy with her professor.  Directionless, reckless man of leisure.  Often stays at Casa de Antonov whenever he gets thrown out of wherever he's staying, much to the chagrin of Dmitry.

Iosif Orlov - brother - 1868 - The baby.  Coddled and sheltered and raised strictly after the Disaster Twins dashed their mother's hopes and dreams.  Massive brown-noser to his parents, idolizes Sasha, mocked incessantly by the twins and probably his peers.

Dmitry Antonov - husband - 1835

Varenka Sergeyeva - daughter крестница - 1875

Maksim Antonov - son -1882 

Nadzieja Antonova - daughter - 1885

Appearance:
Elizaveta is 5'3 and right handed.  Though originally horrified by the things pregnancy did to her body there is one lingering effect she is grateful for.  It widened her hips which eventually lead to a figure she might never have achieved otherwise achieved.  She is quite vain and very fond of her eyes and the youthful innocent look they give her.  Her hair is light brown and naturally wavy.  She dresses in whatever fashion suits her whims and is equally fond of lace as she is of fur when the weather calls for it.    
History:
1860 | Eliza is born and happily welcomed as a second child for all of 8 minutes before her brother followed her into the world.  
1862 | In an effort to showcase the fact that she is clearly The Best Wife because she produced two spawn with her first pregnancy, Roksanna generally forces the twins to do everything together all the time.  Usually with matching outfits.     
1865 | This naturally leads to ballet because even Roksanna realized at a certain age it would become weird that her opposite gendered children were still wearing matching outfits.  As individual dancers they are mediocre but naturally excel as partners, much to their mother's delight.
1867 | Finally Iosif comes along to bear some of the brunt of their mother's attention.  
1868 | Eliza's  first act of magic happens when Kazimir jumps out of her wardrobe to scare her.   She jumps in the air and doesn't come back down for several moments.  
1871 | Elizaveta and Kazimir go off to school and while initially excited at the prospect it takes her far longer to settle in than she would have liked.  She spends most of her first year developing the social skills she probably would have learned if she hadn't been busy being a Wonder Twin.    
1874 | Kazimir has hit puberty and decides hanging out with his sister isn't cool anymore which is fine because she is wholly distracted by another man entirely.  Seemingly mature, worldly, and damnably handsome she relished the attention her professor paid her.  
1875 |Eliza becomes an actual cautionary tale;  Young and pregnant from an illicit affair with a married man.  Truthfully she didn't expect much since he was married
and a man
but she expected a little more from Nikolai than she got… which was absolutely nothing.   Abandoned, isolated, and terrified it is no small miracle that she makes it to the end of the semester with her secret intact.  She is sent off to her aunt's for "finishing" which is obviously code for 'have a child in secret'
1876 | Giving birth at 15 is sort of traumatic in a number of ways but her Aunt is surprisingly supportive considering her parents could barely even look at her when she came home from school.  Eliza struggles to bond with the beautiful baby girl she gives birth to and it is only through her aunt's support and encouragement that the child is not given away.
1877 | Aunt Nadia relocates them to France for Eliza's actual finishing in an effort to get her out from under the shadows of her past.  There she learns french, a touch of English, and the fact that her charming aunt was once a French courtesan named Nadine.  Having successfully retired and married one of her rich benefactors she'd used her skill set to blend almost seamlessly into her husband's Russian culture to the extent that even much of her married family did not know the truth.  
Rather than shame Eliza for her affair with an older man Aunt Nadia teaches her to be smarter about the risks she takes and rather than stifling her natural curiosity, as it had been when Eliza was a child, she sought to channel it.  "Secrets are the most fun a woman can have without taking her clothes off" and thus began Eliza's hobby of collecting secrets.   
1878 | Eliza returns to Russia to find herself well out of the social loop and a stranger to her own family.  Her father and half brother spend most of their days at work and only see her at the supper table, mostly ignoring her even then.  Her brother Kazimir blessedly had not changed a bit and she was glad to be rid of the constant ache of missing him.  Sadly, he had gleefully abandoned ballet the moment she was sent away and Eliza soon gives up trying to persuade him otherwise.  Though she still has her pointe shoes her feet and ankles were never quite the same after giving birth and would probably not last a whole dance anyways.
She also finds her mother to be quite dull and silly after spending 3 years with her clever and charming aunt and even further appreciates the appeal courtesans had for men.  
1879 | As it turns out even their well crafted lie didn't save her completely; her reputation seems to be slightly clouded.  At least that's what Eliza tells herself.  She sees no other reason why her selection of suitors is so limited and takes it as an insult that her mother has to blackmail someone into marrying her.  At least he is quite rich and not completely horrible.  
1881 |  Safely married, protected by an unbreakable vow, and armed with her husband's secret Eliza feels just shy of invincible.  She brings her daughter into their home under the guise that she is Dmitry's ward and busies herself with firmly reestablishing herself in Russian social life, collecting secrets as she goes.  
1882 | Being married is incredibly dull.  She wants for nothing save the attentions of her husband.  While she doesn't exactly understand his preference for men she doesn't think to hold it against him.  More and more she hates him, instead, for not finding her appealing.  As a rule of thumb she assumes he is sleeping with any man he is seemingly close with which is either true or a projection of her own extramarital activities.    
1883 | Eliza takes to traveling,  finding it even easier to secretly avail oneself to the bedrooms of other men when you are a guest in their house.  Men of power very quickly become her preference not only for the added risk but because their secrets are worth that much more.  She goes to extra lengths so secure her safety whether that means taking a small, personal trinket from their chambers, taking note of distinguishing freckles on intimate places,  or sending Aunt Nadia letters with their secrets for safe keeping.
1886 | By a stroke of luck she would have never even dreamed of Eliza becomes acquainted with a young woman who is none other than the young wife of one Nikolai Sleptov.  Though she might not have otherwise entertained her Eliza was hungry for news of the man who could have easily and carelessly ruined her life.  It intrigued her like no gossip had but she was only able to glean so much without giving herself away.  It became clear that there was a lot of fun to be had in Scotland and set about bullying her husband into taking a position in Hogsmeade so she could do just that.
Personality:
clever, manipulative, prone to flights of fancy,  accustomed to getting her way 
Sample Roleplay Post:
Out of Character
Name:
Fawkes
Age:
So the other day I saw a trailer for a movie where Jennifer Lawrence played a divorced mother of two and I was like 'that's weird, she's my age' and then I realized I am old enough to be a divorced mother of two.  
Contact:
PMs are fine!
Other Characters: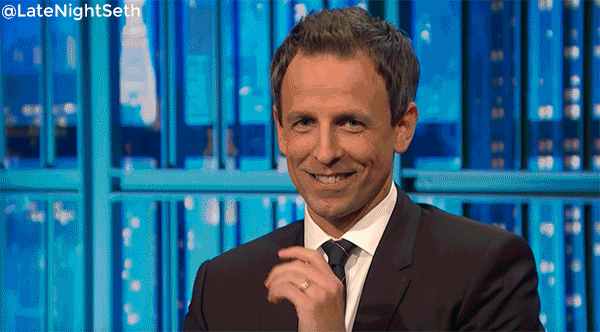 How did you hear about us?:
the cosmos called out to me through the void and summoned me here
The following 1 user Likes Elizaveta Antonova's post:
1 user Likes Elizaveta Antonova's post
Cassius Lestrange