In Character
Full Name:
Niamh Enda Hanlon née Brennan
Nicknames:
Nii (Pronounced like knee)
Birthdate:
May 07, 1855
Current Age:
30
Occupation:
Spell Damage Healer at St. Mungo's
Reputation:
4
Residence:
Connolly Manor (Ireland)
Hogwarts House:
Gryffindor
Wand:
Hawthorn, 11 ¼", Dragon Heartstring, Unyielding
Blood Status:
Halfblood
Social Class:
Upper
Family:
Grandfather (B.1792) | Doyle Connolly
Grandmother (B.1797, D.1858) | Birgit Connolly née ---- (Died of severe chill)
Uncle (B.1823) | Pádraig Connolly

Aunt (B.1831) | Caitríona Connolly née Brennan

Cousin (B.1855) | Donovan Connolly

Cousin (B.1860) | Maeve Connolly

Cousin (B.1862) | Finlay Connolly

Cousin (B.1867) | Brighid Connolly

Cousin (B.1870) | Domhnall Connolly


Aunt (B.1827, D.1884) | Siobhán Byrne (Died in the laughing plague)

Uncle (B.1825) | Desmond Byrne

Cousin (B.1852) | Connell Byrne

Cousin (B.1861) | Lorcan Byrne


Uncle (B.1829) | Gilroy Connolly

Aunt (B.1832) | Keira Connolly née ----

Cousin (B.1861) | Dublin Connolly

Cousin (B.1867) | Belfast Connolly


Father (B.1817) | Colm Brennan
Mother (B.1820) | Eileen Brennan née Connolly
Brother (B.1848) | Cillian Brennan
Brother (B.1853) | Connolly Brennan
Husband (B.1849, D.1884) | Fergus Hanlon (Died in the laughing plague)
Son (B.1881) | Mannix Hanlon (Metamorphmagus)
Appearance:
Standing at 5 ft. 5 in., Niamh sports a fairly slender and feminine build that accompanies her "relatively" normal stature. She has brown/red hair that is typically kept at a fair length, deep brown eyes, and narrow eyebrows. She has never truly been too engrossed in the ideal of fashion, considering her profession and upbringing, thus usually wears simple clothing or wizarding robes when not attending social events. She wields her wand in her right hand.
History:
1855 | Within May, Niamh is born to father Colm and mother Eileen with two elder brothers, Cillian and Connolly.
1858 | Grandmother Birgit passes due to a severe chill.
1861 | At 6, she experiences her first signs of magic by causing a plate of food to circle her head and dump on the floor as she wasn't a fan of the chosen vegetables that night.
1866 | Within the summer, Niamh receives her Hogwarts letter and is later sorted into Gryffindor.
1868 | She picks up Arithmancy and Ancient Runes. Over the past few years, she has procured a few close friends whom she typically is found with often.
1871 | Niamh receives her OWLs:
Potions: O
Transfiguration: E
Herbology: A
Charms: E
DADA: E
Arithmancy: A
Ancient Runes: E
History Of Magic: A
Astronomy: A


1872 | She is joined at Hogwarts by three of her cousins; Maeve, Dublin, and Lorcan. The former two are deemed troublemakers and Niamh finds it rather entertaining. Cousin Donovan and her have immense tension between each other which eventually erupts into an all out feud. They remain distant and bitter towards one another.
1873 | She receives her NEWTs:

Potions: O
Transfiguration: E
Herbology: E
Charms: O
DADA: O
Ancient Runes: E

Within June, Niamh begins her internship as a spell damage healer.

1874 | She completes her internship and begins work as a full healer within St. Mungo's.
1877 | Niamh marries Fergus Hanlon, a fellow healer, and becomes the first Connolly cousin to wed.
1881 | She gives birth to her son, Mannix, and loves him dearly. The couple finds a renewed love with their child now in their lives.
1884 | The year brings much sadness and disaster with the plague, taking Fergus and her aunt Siobhán. The only thing Niamh had left of her husband's was their child, causing her to treasure him that much more in the coming years. She dedicates every moment she possibly can with Mannix and is gracious that her family lives under the same roof to watch over him while she's away. While the loss of her husband stings, it is not so crippling that she completely shuts down.

1885 - Present | Niamh continues her work as a healer and is still slowly recovering from the disaster of the previous year. She keeps to herself within the residence and uses social gatherings and events as outlets for her emotional, creative, and inspired persona.
Personality:
She can often come off as emotionless in idle conversation or seem as though she's faking happiness. This is only because of her belief that life's intent is to strengthen a person and will issue waves of pain in order to do so - some people require more waves than others. She attempts to break this shield by forcing herself into social situations, away from the confines of her family home, to grasp any remaining chords of feeling inhabiting her body. Also, her brutal honesty may hinder relationships (she tries to rein herself in or stop herself from saying the truth but it often just slips out). Her true self emerges when she is around her son, the light of her life, as it reminds her of Fergus and the time they spent together. Unfortunately for some of her family members, mostly her cousins, her demeanor rubs them the wrong way which results in conflict *cough* Donovan *cough*. She will help those that truly need it and will shrug anyone else off who seek aid but are well enough to do something about it themselves. Hard work and dedication, so Niamh thinks, results in reward in the form shelter, food, and opportunities. She understands that some people may not be able to obtain work, so the belief relates only to those able-bodied individuals. Niamh's weakness is single mothers or mothers in general - bratty teenagers however diffuse this passion.
Sample Roleplay Post: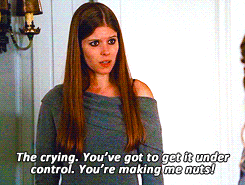 Out of Character
Name: Nolan
Age: 20
Contact: Skype is preferable - nolandinview (If you don't have skype, PM is fine)
Other Characters: See the CML
How did you hear about us?: A FRIEND