In Character
Full Name:
Adelia Willow Lovegood
Nicknames:
Ada
Birthdate:
February 24th, 1860
Current Age:
25
Occupation:
Unfortunate Debutante
Reputation:
5
Residence:
Wellingtonshire, Hogsmeade
Hogwarts House:
Ravenclaw
Wand:
12" Elm and kelpie hair.
Blood Status:
Pure.
Social Class:
Upper.
Family:
Osiris Lovegood - Father -
Deceased
.
Ariel Lovegood née Weasley - Mother -
Deceased
.
Orlando Lovegood - Brother
Olive Lovegood - Sister -
Deceased
.
Andren Lovegood - Brother
Appearance:
Standing at a fairly average 5'3", Ada doesn't stand out in a room as particularly tall or short. Her eyes are blue and her hair blonde, much like her siblings so she doesn't really stand out there either. Unlike her late sister, however, Adelia has a
slightly
more womanly figure. Overall, Adelia isn't a striking beauty, rather she's pretty in a quiet, demure sort of way. She is left handed.
History:
February, 1860 —
Ada was born.
1861 —
An early bloomer apparently, the infant Adelia sneezed bubbles. She soon after developed a full blown cold and required some pepper-up potion.
1863 —
More of a person now, Ada starts developing some personality and proves herself a quiet child with a light step. She enjoys wandering about the house and hiding, giggling when people don't notice her which of course gives the game away.
1865 —
Olive is born. Ada is fascinated by her, except when she cries.
September, 1866 —
Orlando goes to Hogwarts leaving a very bereft sister behind. Ada fills the void with Olive who is a little more robust at nearly two. She enjoys drawing pictures for her and reading to her.
1867 —
Andren arrives. Ada is a little less intrigued by him than she was with Olive - the novelty is gone - but she hopes to enjoy his company when he's more mobile.
1869 —
Ada has happily grown into the role of older sister and enjoys the responsibility of it. She is very protective of her younger siblings and enjoys making them smile.
1871 —
It's finally her turn for Hogwarts. Sad to leave her younger siblings at home, her excitement to join Orlando at school outweighs it. The sorting hat struggles to decide whether she ought to be in Hufflepuff or Ravenclaw, while it deliberates a little longer than usual, it makes up its mind to put her in Ravenclaw before she can become a hatstall. She is momentarily disappointed not to have been in the same house as her brother, but finds she likes Ravenclaw very much. Plus, blue is her favorite color.
Astronomy quickly captures Adelia's imagination and she quickly falls in love with the subject. Flying proves a disaster on the other hand and she earns a concussion in the first lesson they're allowed in the air. In some of her classes she finds herself dubbed as a 'day-dreamer' and can't seem to help from spacing out when the class material isn't so interesting to her. She is scolded a couple times during the year for doodling on her assignments.
She takes up art class.
1873 —
Orlando completes his Hogwarts education. Ada picks Divination, Arithmancy, and Care of Magical Creatures as her electives. While not gifted with any sort of Seer ability, she takes to Divination wholeheartedly as it feeds her spiritual side and imagination. Arithmancy also proves a good choice. She also enjoys Care of Magical Creatures, though to a lesser extent.
1876 —
She is overlooked for prefect, but doesn't really mind. Olive joins her at Hogwarts and, much to her delight, also joins her in Ravenclaw. For her NEWTs, Ada continues with Arithmancy, Divination, Astronomy, and History of Magic.
1878 —
Ada finishes Hogwarts, just missing the opportunity to attend school at the same time as Andren. She debuts and shortly after finds out her marriage to a Mr. Riley has been arranged. She doesn't know much of the gentleman, but trusts her parents have matched her appropriately. In time, the pair exchange letters and Adelia fancies she has a crush on him.
1879 —
Ada's happy little world suddenly crashes down around her. The death of not one, but two parents at the same time is deeply disturbing for her. She moves to Wellingtonshire to live with her older brother. She withdraws for a little while grieving and it is the prospect of her marriage to Mr. Riley, the reminder that life will go on, that keeps her from falling too deeply into her feelings of loss. Correspondence continues between herself and Riley, though she continues to underplay her feelings for him.
1881 —
Orlando weds Mrs. Louisa Crabbe, the marriage inspires great excitement in Ada to see her own wedding take place. Apparently it is not to be, however. Much to Adelia's deep sorrow, she receives a letter from her betrothed breaking off the arrangement. Despite her distress, she doesn't fight his decision and accepts it as it must be what he wants. She is bitterly upset over the loss of her marriage and does much to disguise this as she feels she has no right to be sad; the time to openly express her true feelings passed a long time ago and she missed it.
1882 —
Now having to function as an unattached debutante, Ada struggles to really enjoy it, possibly because she is still quietly pining for Mr. Riley. In reality, she languishes terribly at balls and simply goes through the motions. The news that her former fiancé is courting Miss Felicity Prewett reaches her and she feels quite certain that her betrothal was broken
because
of her. Though not a spiteful person by nature, she can't help but to bitterly resent the other girl for stealing what she felt was her future.
1883 —
Olive is involved in a pornography scandal and disowned. Ada loathes the entire situation and feels very strongly that they have lost enough family to death without losing a sister over something so trivial. Of course she knows it's very serious and potentially damaging to her marriage prospects, but she's already starting to doubt she'll find a husband. She continues to write to her sister and worries for her a great deal. When Olive dies, Ada is heartbroken and refuses to speak to older brother for a couple weeks, blaming him for the fate of their poor sister. She breaks her silence after coming to the conclusion that she should treasure the family she has left.
Annabelle Weasley is taken in by her brother and sister-in-law.
1884 —
Adelia tries a little harder to appear more interested in balls and social events. These efforts prove somewhat futile. She revisits her interest in fortune telling and rapidly becomes very superstitious - using star charts, horoscopes from various cultures, tea leaf reading, palmistry, anything she can to bolster her hope and chances of finding a partner. While they don't help her find a husband, they do give her hope and something pass the time with. Painting also becomes a great diversion.
Orlando finally fathers a child, a little girl called Adele. Ada feels broody for the first time and for a few days after first seeing her new niece, she withdraws to her room where she spends her time painting in an effort to vent her feelings.
The family home burns down, by some miracle no one dies and the most Ada has to mourn are her painting and drawings.
1885 —
Orlando and Louisa have a little boy and unlike the last time Adelia is not envious, which is good really because Louisa died. She's actually quite upset over the loss.
After a rather traumatic accident involving a carriage she is left hospitalized. It is shortly after this that an auror, Mr. Herondale, asks to court her. She is elated and accepts very readily. When the courtship abruptly ends a few months later, she is once again left feeling bitterly disappointed and bereft. She is at least spared the years of acquaintance that she shared with Mr. Riley. It is a small consolation, however.
1886 —
Ada finally comes to accept the very real possibility that she may never marry. She realizes all she can really do is give fate every opportunity to lead her to a husband if it's meant to be. By placing her future entirely in the hands of fate and circumstance, she feels liberated and social events are no longer the strain that they once were. Balls and parties are still not her favorite thing, but she doesn't dread them and at times can actually enjoy herself.
Personality:
Superstitious. Reserved. Naturally inclined towards optimism. Open-minded. Creative. Kind. Sentimental. Patient. Diligent. Dreamer.
Sample Roleplay Post:
Out of Character
Name:
Olive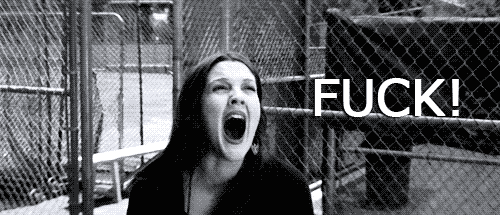 The following 1 user Likes

Adelia Lovegood

's post:
1 user Likes

Adelia Lovegood

's post
Ellory Pendergast