September 1, 2018 – 12:54 PM
09.01
The
AC
is underway—lists and deactivations are in progress! Remember that if you lost a character you did not wish to lose, you may post in
maintenance
to take their soul back from the reaper starting
Wednesday, September 5th
. If you currently have
no
active characters, you may post immediately to reactivate one!
Posting Wizard
has rolled over! August's winners were Bree (@
Edric Umbridge
) with 230 and Kit (@
Roberto Devine
) with 20. This month will be an epic showdown amongst Kelly, Fallin, and Lauren!
Our final batch of
Summer Raffle
winners have been drawn! They are...
Thanks to everyone who participated this summer!
It's back to school day at Hogwarts!

This means that...

All Students

go back to Hogwarts today! The Hogwarts Express leaves from London and stops in Irvingly before arriving in Hogsmeade. Carriages take students in years 2-7 from Hogsmeade Station to the castle, while first years arrive at the castle via boats. Everyone gets there in time for dinner and the sorting ceremony!


First Years

may now post in the Sorting Ceremony to find out where they truly belong!

Please

remember to update your CD entry once sorted!


All students

should give some thought as to what courses they're taking. It's not mandatory, but can be v. helpful to professors (and disorganized players)


Quidditch Tryouts

are underway! Please make sure you register

before

posting in the appropriate thread. Tryouts run until

September 9th

.


Professors

should start thinking about class threads and homework assignments ;)



To whom it may concern, we still have an assortment of Hogwarts Staff and Prefect Positions open!



Please be advised that the school year calendar in the Roster thread is from last year.
(Kayte might have forgotten about it, and plans to update it this week!)
Our second annual
Camp Charming
has wrapped up! Thanks to everyone who participated in
any way
. Completion ribbons (aka the stamp) go to...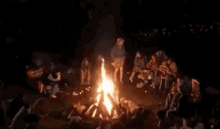 Kayte (@

Aldous Crouch

)
Bree (@

Edric Umbridge

)
Hawke (@"Fortuna Lockhart")
Kelly (@

Acacia Ruskin

)
Beanie (@

Cassius Lestrange

)
Fallin (@

Sisse Thompsett

)
Lauren (@

Elladora Black

)
Bee (@

Elsie Beauregard

)
Finn (@

Billie Farrow

)
Kit (@

Roberto Devine

)
MJ (@

Elias Grimstone

)
Lynn (@

Ophelia Devine

)
In addition, we have a few bonus!awards, regardless of whether or not the players completed CC. They earn you absolutely nothing except bragging rights =P
Overachiever
Earned requisite posts with just one character
Bee (@"February Lynch"); Bree (@

Edric Umbridge

); Hawke (@Emmeline Woodcroft); Jon (@Charles Caulfield)
Holy Fork!
Achieved 500+ posts
Bee, Jon
Merlin's Thong!
Achieved 1000+ posts
Bree, Hawke
Participation Trophy
Participated in 5+ events
Kayte, Bree, MJ, Hawke, Bee
And last but not least, Fallin and I alone completed the Summer Reading Challenge
The following 4 users Like

Aldous Crouch

's post:
4 users Like

Aldous Crouch

's post
Declan Wood
,
Edric Umbridge
,
Elsie Beauregard
,
Fortuna Bixby
---
— Aldous walks with a cane and pronounced limp as the result of a splinching accident. —



— graphics by lady

❤ —