In Character
Full Name:
Winifred Fudge née Fisk
Nicknames:
She goes by Freddie, rather disliking Winifred.
Birthdate:
September 1st, 1852
Current Age:
33 Years
Occupation:
Proprietress of Sanditon Resort & Amateur Beautician
Reputation:
5
Residence:
Sanditon Resort in Sussex, England
Hogwarts House:
Hufflepuff
Wand:
Hazel, 12", Springy, Unicorn Hair
Blood Status:
Halfblood
Social Class:
Middle Class
Family:
Herbert "Bertie" Fudge, Husband [1849]
Somersby Fudge, Son [1871]
Holliday Fudge, Daughter [1873]
Irene Fudge, Daughter [1875]
Paxton Fudge, Son [1877]
Sunday Fudge, Daughter [1878]
Marisol Fudge, Daughter [1883]

Sullivan Fisk, Father [1825]
Saralyn Fisk née _____, Mother [?-?]
Oscar Fisk, Brother [1851]
(Henry Allen, Half-Brother/Cousin [1845])
(Vivian Allen, Half-Sister/Cousin [1847])

Various Fisk cousins

Gilbert Fudge, Father-In-Law [1805-1881]
Eugenia Hobday née ----, formerly Fudge, Mother-In-Law [1814]

Jedidiah "Uncle Jed" Hobday, Stepfather-In-Law [1803]
Florinda Hobday née ----, His Late Wife [1819-1860]
Bonnie --- née Hobday, Stepsister-In-Law [1845], and family
Orson Hobday, Stepbrother-In-Law [1852]
Appearance:
Freddie stands at a particularly average 5'3" and weighs in at a vaguely underweight 120 lbs. She has a narrow heart-shaped face, a straight if slightly too-long nose and a wide, thin-lipped mouth. Her eyes are a medium shade of brown, framed by sparse but dark lashes. Her chestnut colored hair is naturally curly and falls to her waist. Her skin is fairly blemish free, save for a few freckles on her nose and cheeks. Due to her biracial heritage, her skin is a lovely golden color that makes her look as if she has perpetually just come back from holiday. She is quite used to the curious glances as people try to figure out if that is the case. The faintly inset dimples that appear when she smiles are the bane of her existence.
Despite having given birth to six children, one would never look at it when viewing her in her every day dress. Beneath the layers and corset however, the skin on her stomach is lumpy and sags, she has dark stretch marks on her thighs and hips and her breasts hang a good deal lower than they did pre-pregnancies. She has white spots on her stomach (in a pattern quite similar to a dalamation's coat) where she tried a potion that was meant to shrink the stretched skin there.
She wears muggle clothing and prefers to wear darker colors as the believes they suit her coloring better - her favorites are a deep emerald, navy, berry and a wine-red. Her wand hand is her right hand.
History:
1852:
Born as the second and last child to a presumably happy couple - Sullivan and Saralyn Fisk. By the end of the year her mother has disappeared (swept off to America in light of her father's bigamy being brought to light.) She is far too young to know anything about it - and doesn't know anything about it as she grows. She and Oscar are kept on by their grandfather, whom she grows to love and look to as a father figure.
1856:
Has her first sign of magic in a very unexcitable way - she turns her cat pink.
1857:
Her father returns from wherever it was he'd gone and moves in with their grandfather. It is strange and Freddie is quite shy around him, but warms up to him eventually. For some reason, she can't quite come to love him.
1863:
Freddie receives her Hogwarts letter. Unsurprisingly, she was sorted into Hufflepuff where she made friends easily and performed her work as an average student might. She was known to forget about assignments or to turn them in late now and again, but her marks barely suffered for it.
1867:
She takes Care of Magical Creatures as one of her electives, but is terrible at it. Along with two other students, she is tutored by an older student - Herbert Fudge. She immediately is convinced that they have a deep connection and must be soulmates. Far too shy and intimidated to say anything, she dotes on him and annoys her friends with her private declarations of love if he so much as looked her way earlier in the day.
1868:
Freddie takes her OWLs and receives grades which I will decide on later but were fairly average. Her electives were Care of Magical Creatures and Divination. She scored horribly in potions, but has a passion for it anyhow. With Herbert having graduated, being at Hogwarts depresses her enough that she decides to discontinue her education. She won't need her NEWTs to be his wife anyhow. Instead, she works for some relation that owns a shop because Kayte said so.
1869:
Herbert reacquaints himself with her and the two decide to wed. It is not a notion supported by either families.
1870:
They elope and move in with Bertie's Uncle Jed.
1871:
Freddie gives birth to Somersby Jedidiah. His appearance makes the grandparents suffer from granny-lust and they welcome the couple back with open arms in exchange for time with their grandson.
1872:
Bertie publishes his first book and Freddie is so proud of him that she pushes signed copies on anyone who comes to visit them.
1873:
Holliday is born. It is after this birth that Freddie starts to notice a decline in her physique. The children are her life however, and she is quite eager to have more. Her grandfather dies this year, leaving everything to her father - whom Freddie does her best to avoid aside from an annual newsletter of sorts in which she informs him of the goings on of his grandchildren.
1874:
Bertie is away studying merfolk in Greece when their son displays his first sign of magic. Freddie takes him and his sister out for icecream as a celebration.
1875:
Baby number three, Irene is born. It is at this point that Freddie is certain that Bertie has grown less attracted to her due to her pregnancies, and begins to try to concoct her own beautifying potions. She does quite terribly and most often there were unexpected side-effects, such as sprouting an extra nose or coloring her hair a rather putrid shade of green.
1877:
Paxton is born in February. With four young children to look after, she puts aside the potion projects for lack of time.
1878:
Sunday is born in July (on a Sunday, of course.)
1879:
Irene's first act of magic breathes life back into a dying rosebush.
1880:
"Whilst on a family vacation at the seaside, both Holliday and Paxton make their first displays of magic. The former transfigures a muggle toddler into a turtle and the latter causes a bolt of lightning to electrocute a local fisherman. The Ministry of Magic is forced to come clean up the mess, and the Fudge family swears off holidays as there is no safe way to do so with so many magical children." (Credit: Kayte)
1881:
Unfortunately for Freddie, her father-in-law passes abruptly passes away - leaving her mother-in-law in their care. She is not happy with the living arrangements, especially with so many children underfoot, but tries to make the best of it.
1882:
Thanks to an investment gone well, the couple are able to start up their magical resort in Sussex. They are forced to sell the family home in Godric's Hollow, much to her aching heart.
1883:
Marisol is born in March. Bertie starts up his magical zoo. Freddie has a fresh interest in her beautiyfing potions and begins to truly develop them. She sells, begs and bribes guests to test them out for her. Most of them have odd side effects.
1884:
Surprising but not unwelcome to Freddie, her mother-in-law marries Bertie's Uncle Jed.
1885:
Freddie is entirely oblivious to her husband's infidelities and is quite taken up with trying to remove the signs of six pregnancies from her body with beautifying potions. They are slightly more advanced from when she'd first started up, but are nowhere near perfect. She's busy with running the resort, looking after the children and keeping her sons away from the sirens that Bertie had shipped in (as well as keeping an eye on Bertie around them, if she were being entirely honest).
Personality:
TBD
Out of Character
Name: Té

Please tag Barnabas Skeeter in replies.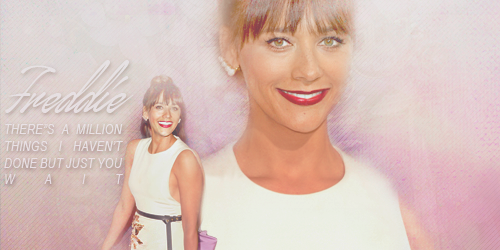 Set by Alex!
Current Beauty Potions for Sale Listed in Extended Profile
The Sanditon Resort wants YOU!