In Character
Full Name:
Maeve Birgit Connolly
Nicknames:
--
Birthdate:
December 31st, 1860
Current Age:
24
Occupation:
Auror
sorry guys
Reputation:
4
Residence:
Somewhere in Ireland
Hogwarts House:
Gryffindor
Wand:
Larch, twelve inches, dragon heart string. Rigid.
Blood Status:
Halfblood
Social Class:
Upper Class
Family:
Doyle Connolly

, Grandfather [1792],

a long-retired professor who now works in the education department. The only child of his generation.




Birgit Connolly née -----

, Grandmother [1797-1858],

a dutiful wife who died of a severe chill.




Eileen Brennan née Connolly

, Aunt [1820],

a transfiguration expert.

Colm Brennan, Uncle [1817],

who works a thankless Ministry job and envies his wife's success.


Cillian Brennan, Cousin [1848],

a bachelor involved in Ministry research. The lone Ravenclaw.


Connolly Brennan, Cousin [1853],

a bachelor and auror.


Niamh ---- née Brennan, Cousin [1855],

a healer widowed by the Laughing Plague.

Pádraig Connolly

, Father [1823],

an auror

.


Caitríona Connolly née Brennan

, Mother [1831],

a first cousin to Colm.




Donovan Connolly

, Brother [1855],

a bachelor involved with the Museum of Magical Miscellany.




Finlay Connolly

, Brother [1862],

a healer too young to take a wife, but who fancies one of his colleagues regardless.




Brighid Connolly

, Sister [1867],

a Rose in the Pendergast garden.




Domhnall Connolly

, Brother [1870],

a student still. Failed at being sorted into Gryffindor.




Siobhán Byrne

, Aunt [1827-1884],

a healer lost to the Laughing Plague

.

Desmond Byrne, Uncle [1825],

utterly ignored by the family at large.


Connell Byrne, Cousin [1852],

a reluctant potioneer.


Finnian Byrne, Cousin [1857],

a lawyer who wanted to be an auror but failed the exam to get in twice and then flunked out of his second year.


Lorcan Byrne, Cousin [1861],

a mediwizard and perpetually at high risk for elopement.

Gilroy Connolly

, Uncle [1829],

a disappointment

.

Keira Connolly née --, Aunt [1832],

often forgotten.


Dublin Connolly, Cousin [1861],

an unspeakable

.
Belfast Connolly, Cousin [1867],

a trainee hit wizard

.
Appearance:
Maeve's small frame—she stands at only four feet, ten and a half inches—has always been compensated for by her loud personality. Her voice is perpetually at a volume several points higher than is appropriate for a young lady, though she does her best to moderate it when attending ~society things. She inherited her mother's fiery hair and the grey Conolly eyes. She dresses predominantly in wizarding robes and feels horribly uncomfortable when attending an event that requires a corset. She is right-handed.
History:
THE CONNOLLY WAY:

The Connollys value tradition above all else. An otherwise warm and loving family, the child who bucks that tradition does not often have an easy life. These traditions include:

— Always a Gryffindor.
— Inheritance is to be equally divided among all children, regardless of gender.
— The eldest to research and academia.
— The second to law.
— The third to medicine.
— To live together under one (large, at least) roof with spouses, cousins, etc.




1860 |

Maeve pops out under the wire, the only Connolly born in 1860 and the second child to both parents. From infancy, it is clear that her looks will favor her mother, heralded by her head of fiery locks at birth.


1861 |

Cousins Lorcan Byrne and Dublin Connolly are born.


1862

Brother Finlay is born.


1863 ||

Cousin Connell is sorted into Gryffindor after arriving at Hogwarts.


1865 |

Cousin Connolly departs for Hogwarts. He is sorted into Gryffindor.


1866 |

Donovan and cousin Niamh depart for Hogwarts, and are sorted into Gryffindor.


1867 |

Sister Brighid and couosin Belfast Connolly are born.


1868 |

Maeve's first act of magic sees her inadvertently light her Uncle Desmond on fire when he yells at her for pouring ink in his moustache whilst he sleeps. The two never grow particularly close. Finnian goes to Hogwarts.


1870 |

Brother Domhnall is born. Connell is not permitted to become a curse breaker after completing his studies, and so instead finds an apprenticeship as a potioneer.



1872 |

Maeve is accompanied to Hogwarts by cousins Lorcan and Dublin. All three, predictably, are sorted into Gryffindor. Maeve and Dublin quickly gain reputations as troublemakers, while Lorcan earns a reputation as a flirt, going as far, at the tender age of eleven, as offering a female professor a kiss in exchange for a better grade. He earns four detentions for this transgression alone. Connolly enters the auror training program.


1873

Niamh begins training as a healer, and Donovan goes abroad to…research…things. Finlay joins the others in Gryffindor. During quidditch tryouts, Maeve falls off of her broom and breaks her leg. If the pain wasn't enough to give her a fear of heights, the weeks spent virtually immobile as a result certainly took care of it.


1874 |

In her third year, Maeve adds only Muggle Studies as an elective. A stern talk from her grandfather on the merits of scholastic achievement see her buckle down in school. A little.


1875 |

After failing his examination to enter the auror training program, he takes on a position as an intern in the DMLE. To add insult to injury, this is the year Connolly becomes a full auror.


1876 |

Finnian fails the admissions test again. Donovan returns home and begins working locally.


1877 |

The conclusion of her fifth year sees Maeve write her OWLs, which she passes with flying colors. Finnian is finally accepted into the auror training program. Niamh marries, the first of the Connolly cousins to do so.


1878 |

Brighid and cousin Belfast both go to Hogwarts, and join the others in Gryffindor go figure.


1879 |

Maeve sees her family very much at odds over what she should do. Her mother wants to see her tucked up nice and safe as a secretary in the DMLE. Her grandfather insists that she should be a lawyer. Upon finishing school, however, she elects precisely the field no one wanted her to because girl: she enters the auror training program. Lorcan begins training as a mediwizard, and Dublin joins her cousin at the Ministry. Finnian flunks out of the auror training program this year also.



1880 |

Finlay begins training as a healer.


1881 |

Domhnall goes to Hogwarts. He fails spectacularly at being sorted into Gryffindor, finding himself instead in [Slytherin or Hufflepuff]. Just before Christmas, Niamh has her first (and to-date, only) child, a little metamorphmagus boy.


1882 |

Maeve becomes a full-fledged auror.


1884 |

The Laughing Plague takes both Aunt Siobhán and Niamh's husband. The loss of the former finally 'frees' Uncle Desmond, and he moves out of Connolly House with Lorcan in tow.


1885 |

Without tradition to back her up, Brighid isn't able to pursue a career as a hit witch. Deeming her "too much like Maeve" to debut into society, it is decided that she will attend the Pendergast School for some finishing come September. Often overshadowed by his cousin, Belfast decides to become a trainee hit wizard as his retribution.
Personality:
ENERGETIC — STUBBORN — LOYAL — CONFORMING NON-CONFORMIST



Detailed later. Eventually.
Sample Roleplay Post: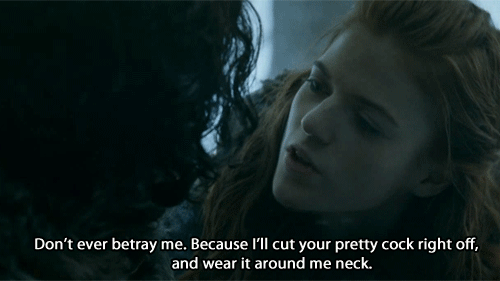 Out of Character