In Character
Full Name:
Alan Samuels
Nicknames:
Al
Birthdate:
April 17, 1858
Current Age:
27 Years
Occupation:
Creature Induced Injuries Healer, St. Mungo's
Reputation:
5
Residence:
London
Hogwarts House:
Ravenclaw
Wand:
Hawthorn, 14 1/2 in., springy, Phoenix Feather
Blood Status:
Muggleborn
Social Class:
Lower
Family:
Father. Anthony Samuels. b. 1827
Mother. Jane Samuels. b. 1833
Sister. Alice Barrett, nee Samuels b. 1856
Appearance:
Standing at five foot seven inches, Alan has a fairly average build for his size. He isn't terribly muscular, but he stays somewhere in the middle, weight-wise. His hair is a serviceable enough shade of medium brown, with his eyes being relatively close to the same shade. He tends to wear muggle clothing on the whole, though he's hardly what anyone would call fashion-forward. He is right handed.
History:
1858. Alan is born to lower class parents near Leicester. His childhood is mostly spent being poked at by his sister who thinks it's funny when the baby squirms.

1863. Alan displays his first sign of magic when he falls out of a tree but appears completely unharmed.

1869. A strange man arrives at the Samuels' home, and informs Alan that he is a wizard! His family is understandably leery of this, and it takes a bit of convincing, but eventually they come around. There is enough money to pay for supplies, but otherwise Alan takes full advantage of the first year scholarship. When he arrives at Hogwarts, he is sorted into Ravenclaw. It's overwhelming and wonderful all at once, and he does very well in his classes--motivated partially by the promise of another scholarship if he does well

enough.



1871. Wary of the added work load, for his third year Alan chooses only Care of Magical Creatures as his elective. Although he thoroughly enjoys the class, he almost immediately regrets not taking more electives.

1874. Alan sits his OWLs, He does well--thanks in part to his rather obsessive studying regimen--and decides to continue on with Care of Magical Creatures, Transfiguration, Charms, Defense Against the Dark Arts, Herbology and Potions. He has decided he wants to become a healer.

1876. Upon graduation, Alan moves to London and obtains an internship at St. Mungo's, in the Creature-Induced Injuries ward.

1877. Alan finishes his internship and become a full healer. He opts to stay in London rather than follow people to Hogsmeade.

1881. Alice gets married. Alan is very pleased for her, though to be honest he rarely sees his family anymore.

1884. Alan is both happy and guilty to be outside of Hogsmeade for the summer; happy because there's no chance of him getting the Plague, but guilty because there's nothing he can do to help.

1885. Currently trucking along through life. He enjoys his job. He's a bit lonely. But then he works more to counteract the loneliness.
Personality:
Hard-working

Intelligent

Snobby about intelligence

Introverted

Sample Roleplay Post: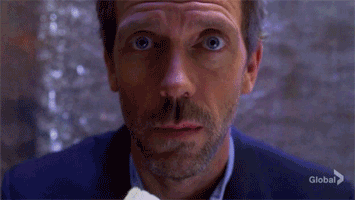 Out of Character
Name:
Steph
Age:
26
Contact:
PM Henry Berkwood
Other Characters:
See CML
How did you hear about us?: