In Character
Full Name:
Xena Cosette Fisk
Nicknames:
N/A
Birthdate:
August 1st, 1861
Current Age:
23
Occupation:
Debutante
Reputation:
Five
Residence:
Bartonburg
Hogwarts House:
Hufflepuff
Wand:
Blue Spruce, 11", firm, unicorn hair
Blood Status:
Halfblood
Social Class:
Middle
Family:
☞

Brannon Fisk

| Father [1825]
Brannon might not be the best father in Xena's eyes, but she would never dream of ever saying anything against him- that includes never lying to him. The fact he finds Zelda a bit frustrating endears him all the more to Xena, who can definitely tend towards being a daddy's girl.

☞

Delia Fisk nee Davis

| Mother [1832 - 1884]
Xena was particularly close to her mother prior to her passing. It hit her hard (and made her rather more 'woe is me' for a time) when she died, and sees the mourning impediment as just one more trial in her oh-so-tragic life.

☞

Ari Fisk

| Brother [1851]
Ari is

woefully

dull, but at least he's safe. Xena is convinced a lively wife would help immensely, but getting him away from work seems to be enough of a hassle as it is.

☞

Julian Fisk

| Brother [1853]
Having lost a leg and being a writer, even Xena can't call Julian dull, though she's not impressed with his snap proposal. She might be a romantic, but even in fairytales one waits at

least

a day!

☞

Katia Meadows nee Fisk

| Sister [1854]
Katia is cheerful enough for Xena to tolerate, and her brood of children at least give her something to dote on.
---Brother-in-Law. William Meadowes b. 1835
----Nephew. Edgar Meadowes b. 1875
----Nephew. Richard Meadowes b. 1876
----Niece. Lydia Meadowes b. 1879
----Nephew. Samuel Meadowes b. 1881
----Niece. Penelope Meadowes b. 1883
----Nephew. Delia Meadowes b. 1884

☞

Konstantin Fisk

| Brother [1857]
Konstantin is ridiculously dull to be around. Xena is pretty sure just being around him she can feel her own energy sapping.

☞

Marlena Ross nee Fisk

| Sister [1859]
Also another sibling Xena finds safe but dull. As least she had the good sense to find a cheerful husband.
---Brother-in-Law. Justin Ross b. 1846
----Nephew. Idrys Ross b. 1879

☞

Leonid Fisk

| Brother [1861]
Her twin, Leonid will never quite reach Xena's expectations. Ever.

☞

Dorian Fisk

| Brother [1864]
Utterly scatterbrained, in her opinion, his only redeeming feature is that he at least seems to have some ambition.

☞

Nemo Fisk

| Brother [1866]
Quiet and shy, Xena will never forgive him for his lack of outgoingness? Is that a word?

☞

Zelda Fisk

| Sister [1868]
Zelda was the moment when Xena's sibling worries really hit the 'what have I done to deserve this?' level. They're both pretty forceful in personality which means they clash a lot. Xena maintains that if Zelda wasn't so tomboyish they might actually get on.
Appearance:
Right handed, what really sets Xena apart is her height- at 5'5" she stands decidedly above the average, though to her pleasure not enough to be unladylike, and despite being slim lacks any of the gangliness some of her brothers inherited. Her hair is a medium brown that gets lighter in the summer and has a decided red tinge to it, and to her gratification (as if she'd allow anything else from her hair) it is compliant in her constant altering of it. Xena dresses very fashionably thanks to her being able to persuade her father to top up her allowance occasionally and also being a skilled seamstress in altering her existing dresses beyond recognition very quickly. Her eyes are a grey-green and highlight her pale skin that she achieved through years of dedicated parasol usage. She is right handed. Xena looks far more like Zelda than ever would like to admit.
History:
☞

1861

Xena (and Leonid) is born. Though she obviously can't remember this, she has always said that being a twin has fed her desire for the limelight.
☞

1862

Ari leaves for Hogwarts and if Xena notices this at all is really of no consequence.
☞

1864

Dorian 'Dory' is born and Julian also departs for school. Xena is unimpressed that even whilst siblings seem to be leaving she doesn't receive any more attention as a result of more babies arriving too.
☞

1866

Just when Katia is about to leave for school (finally! more attention!) Nemo is born. Xena is unimpressed with yet more brothers.
☞

1868

Zelda is born. Xena is delighted to have a little sister she can finally dress up like a doll, but better, though this doesn't last beyond a year.
☞

1869

Xena's first sign of magic repairs a tear in her dress, then rather pleased with herself, she promptly turns the dress a much nicer colour.
☞

1870

Marlene leaves for school. No baby replaces her, which Xena considers a good turn of events.
☞

1872

Xena (with Leonid, unsurprisingly) leaves for Hogwarts and is sorted into Hufflepuff. She is pleased- yellow has always suited her complexion.
☞

1873

Dory, Nemo and Zelda capsize a boat on an 'adventure'. Xena is very smug, as it's obviously evidence that Zelda should grow up. Which she doesn't.
☞

1874

Katia marries and moves out. She likes the way the house is slowly getting less crowded and hopes in time she might have her own room. Xena later hears that Zelda wishes to be a pirate and her twin- of all people!- is indulging her in this. She is not impressed.
☞

1875

Katia spawns, Dory leaves for Hogwarts and Zelda decides she wishes to be a knight. Xena wastes no time in conveying this to her father, and is very smug when her sister is forced to play with other girls more.
☞

1876

Xena becomes prefect. She is naturally very smug, though she never expected otherwise.
☞

1877

Marlena marries and Zelda announces she shall never do so. Xena wastes no time in giving her long lecture on the benefits of marriage before dismissing her thoughts as girlish follies brought on by having to wear a pretty dress.
☞

1878

Nemo leaves for Hogwarts and Marlena spawns. Around this time Xena stops paying attention to how many nieces and nephews she has because it makes her feel dreadfully old.
☞

1879

Xena graduates and declares her intention to marry up- after all, she is the picture of sophisticated grace (if you didn't just sing that I'll cry). Zelda goes to Hogwarts and befriends a group of boys, something Xena would have been far more angry with if she hadn't been

hopelessly in love

with one of the older brothers of her best friend. The friend in question seems reluctant to accept the idea but Xena dismisses that as jealousy. He returns her enthusiasm, and at the tender age of seventeen, days before her birthday, the two begin courting.
☞

1880

On the fifth day of December (five gold rings!) Mr Lupus Jameshill proposes and despite Katia's hesistations over it, Xena is over the moon.
☞

1881

Over the moon becomes a phrase Xena bans in the Fisk household when she discovers her fiance is a werewolf. She breaks of the engagement and is frankly devastated- and with no sisters at home (Zelda most certainly does not count) she can't even have a Pride and Prejudice-esque midnight conversation. His family persuades hers to publicly keep to the story that he was killed in an attack by a werewolf, rather than being one. In reality, Mr Jameshill is sent away, still afflicted by his condition.
☞

1882

Julian loses a leg and given that Xena is still in the state of mind that leaves her crying over everything she very dramatically claims that the family is cursed and has been for years. Having a tomboyish sister was obviously only the start of it.
☞

1883

Zelda isn't named prefect, to Xena's relief (Zelda, as a role model?) and to her even greater relief she also isn't allowed to play quidditch. Muhaha.
☞

1884

Xena hears of a finishing school being set up and decides that it is imperative she marries a rich man soon so she can make Zelda go. She doesn't get chance to communicate that to her sister though as their mother then dies. Xena is totally heartbroken and wishes more than ever she was closer to one of the siblings at home to actually be able to have a heart-to-heart with them. Xena realises she is getting on a bit, and decides that she would be willing to abandon her hope of marrying up if she was to find the perfect man of her own class.
☞

1885

New year, new start! This is the year she marries, she is sure! However not even an hour into the New Year and her brother proposes to a stranger who then accepts! Xena certainly isn't the most pragmatic woman, but she's a firm believer in at least knowing the name of someone before getting engaged! Her own failed engagement also makes her more wary- she could be a whore for all he knew, and is certainly as ditsy as her brother to agree to marry a stranger!
Personality:
☞ Slightly prone to poor life choices
☞ Tends towards the dramatic
☞ Very fashionable
☞ Ladylike
☞ Convinced she is some dramatic heroine
☞ Slowly becoming more practical
☞ Loves romantic stories
☞ Ambitious
☞ Flair for the extravagant
Sample Roleplay Post:
Out of Character
Name:
Jenny
Age:
17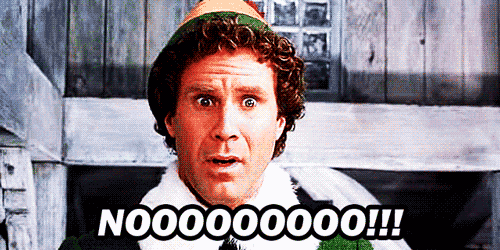 Stunning set by Soph <3