February 19, 2018 – 12:38 AM
This post was last modified: December 2, 2019 – 1:33 AM by Edric Umbridge
Character Profiles & Logs
20 | Taurus | ENFP | Hufflepuff | Preschool Teacher
Lead Weekly Wench | Gossipmongering Hag | Sweep | Buddy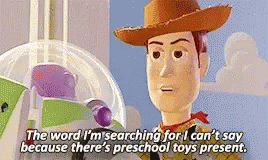 Hi, I'm Bree! I've spent 1/4th of my life on Charming, and I'm usually around if you just holler at me. I work full-time as a preschool teacher, which usually includes wrangling toddlers or telling elementary-aged students that being siblings does not excuse them for smacking their brother across their head. Fridays are my favorite days, and I can usually be found online all day during the weekends. The best way to contact me is through skype.
I'm obsessed with Harry Potter (obviously), but I also love Game of Thrones, Outlander, Anne with an E, Disney, and Star Wars. I'm always up to chat about them!
Habits & Expectations
— I try my best to match posts, but I won't if there's nothing else that needs to be said. I don't expect anyone else to match mine, but I at least appreciate if the contents of my posts are responded to! My average posts usually range between 80-250 words.
— I don't have any triggers, but I prefer a heads up if we're heading into sensitive or M-rated material. I means violence, gore, or even smut if it's necessary in the thread or plot.
— I usually get a couple of posts out a week, but generally post the most in quick-paced threads. I'm always up for rapid fire style as long as the thread material isn't too emotionally draining.
— I prefer action-based threads over meet-and-greets. I have a short attention span and will get bored and lose muse if I feel like a thread is dragging on. When it doubt, break a window.
---
---
— set by MJ <3 —