June 9th is Charming's 8th birthday!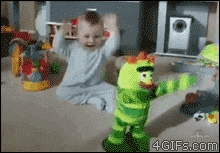 Celebration is in order, which means I'm hosting a drunk thread, ayyyy.
It'll be Saturday, June 9th at 9:00pm my time (CST) which is 2:00am GMT.
For those unfamiliar with drunk threads, both you and your character will be drinking. The more typos you have the more you have to drink. We'll have a skype group chat for those participating so we can tag. You only get 5 minutes to post each time. Uh... I think those are all the rules, basically.
I'll be using Declan. Location TBD depending on what other characters are going to be involved. Remember, everything that happens is happening IC, so if you don't want your rep possibly impacted you'd better pick someone more appropriate!
Let me know if you want in.
The following 1 user Likes Declan Wood's post:
1 user Likes Declan Wood's post
Amelia Evans