In Character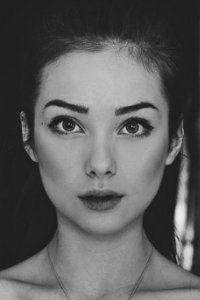 Full Name:
Temerita Louise Reid
Nicknames:
Meri
Birthdate:
June 26th, 1866
Current Age:
20
Occupation:
Apprentice Wandmaker
Hogwarts House:
Hufflepuff
Wand:
Silver Lime, unicorn hair, 10.5 inches, swishy
Blood Status:
Half Blood
Social Class:
Middle Class
Family:
Sean
- Father
The fact that Temerita is a Seer is just another dent on Sean' plans for a normal and respectable family.  Their saving grace is that he has a proper heir already but he would rest easier if a respectable marriage can be secured for Meri.  He has never been cruel or disapproving of her but she knows that they are both happier around one another when she keeps that side of her from him as much as possible.

Also 6 aunts and uncles, their spouses and children.  A large clan of rowdy and rambunctious Scots with less than tasteful views on things like muggles and propriety.  Visits are kept to a minimum.  

Adaline
- Mother
Temerita has always been close with her mother.  She was the first child to survive after several miscarriages and Adaline was protective of her and doted on her from the start.  She was and remains the most accepting of her daughter's abilities, often encouraging her to embrace them as a part of herself.

A pair of grandparents, three aunts and uncles, their spouses and children.  All muggle farmers, or minor shop keepers who maintain a steady and predictable rural life.  Visited quite often, Meri is accepted by her English cousins though definitely deemed quirky.

Philander
- Brother
With an age gap of nearly 10 years there's always been a distance between them that's only gotten worse over the years.  She is prone to exaggerating this a bit, taking her discomfort and uncertainty around and blowing it out of proportion.  Even to the point of telling herself she'd rather marry an old man than end up as a spinster-nanny to his children which is not actually true.

Appearance:
 Temerita is thin, befitting her small stature of 4"9', though if pressed she'd say she was perhaps a bit too thin.  She also thinks her ears are a bit large for her head but thats easily hidden with her hair.  Her face is distinctly heart shaped; with high cheek bones, a tapered chin and prominent eyes of slate blue.  Her dark hair stands in contrast to her pale skin though a smattering of freckles often decorate her cheeks and the bridge of her nose in the summer.  Her wand is almost comically long compared to her height but she wields it with ease in her right hand.  
History:
Meri's birth came with more anxiety than joy.  After two late term miscarriages and three children that did not live a week her parents had grown wary of pregnancies.  They were finally able to breathe easier when she made it to her first birthday.  She was a bright eyed and eager child who showed no signs of illness or weakness.   By the time she was four and old enough to communicate complex concepts her mother began to suspect there was something unusual about her.  Adaline always swore her grandmother had a slight gift of foresight but Sean had silently refused to recognize the possibility in muggles.  Temerita herself was not aware she was any different from other children until she was 7 and had she had her first significant vision.  Though she does not remember the actual event it is the only trance-like vision she is aware she's had.  She predicted that her brother would not make it into auror training and it was proven true a few weeks later.  
Her father did not accept what she had was more than cleverness and inordinate lying skills until she was 9 and by that time it was unavoidable.  She knew her mother would drop an egg while cooking breakfast in the same way she knew it had rained last tuesday.  Of course it caused discomfort in everyone around her except her mother.  Her father's favorite way of handling it was largely ignoring or glossing over it while her brother grew ever distant.  
Meri was invited to Hogwarts and was sorted into Hufflepuff but not before her mother sent off a well meaning letter to ""Whom it Concerns" regarding Meri and her ""special circumstances".  The letter was never answered but Adaline felt certain it was received.  While shopping for wands it was very quickly apparent that Meri was destined for one of Silver Lime but due to the high demand and strong affiliation with Seers her father was strongly opposed to it.  Both she and the wandmaker tried to warn him that the inferior wand option would have disastrous repercussions but he was determined that his daughter would be average for once.  As predicted her use of the 'œnormal' wand produced less than desirable results and she ended up with a new Silver Lime wand by the time she returned to Hogwarts after Christmas break.    
Temerita was especially fond of Herbology and was naturally keen to take divination when the time came in her third year.  However, she had a bit of a rude awakening when it came to the class.  It seemed the professors cared little about whether or not she could predict things but
how
things were predicted.  For years she struggled to reconcile the methods she learned in class with the feelings that came to her naturally.  Who cared if someone's life line on their palm was short when she could feel they probably had at least two grandchildren coming?  By the time she progressed to NEWT level classes she'd developed a severe mistrust of the required textbooks but for the most part could rein in her frustration and forge acceptable answers when absolutely necessary.      
The Reid's had lived in the English countryside for years, secluded enough to be able to maintain a magical household away from muggle eyes but close enough that Adaline could visit her parents often.  They knew only the absolute necessities of her husband's 'alternate' lifestyle and Meri grew up very close with them.  When the Irvingly agreement was made that muggles and wizards could coexist Sean moved the family there thinking it an ideal way to bring his family closer to a magical community without isolating his wife.  He was not aware of the tenuous atmosphere there but the family makes the best of it.  
Temerita is currently in her 7th year and preparing for final NEWT examinations.  As with many girls her age the years ahead of her are likely to be a waiting game until she finds a suitable husband.  Her father was raised with traditional values but has been greatly softened by his free spirited wife.  Even if Meri had been inclined, he'd not have allowed her to play Quidditch.  However, he has and will permit her to work after she leaves school, in a job suited to her gender.
Personality:
(I
massively
suck at personalities and this will probably change as I get a better feel for her in threads) Meri fluctuates between talkative and reserved.  With more substantial predictions she can tell them apart from what she considers her regular thoughts but often times, with more inconsequential things, she can not differentiate between things she should know and things she
Sees
.  With a history of driving people away with this unnerving habit she can be reluctant to open up to new people.  
She is confident in the things she predicts because they most often present as things she already knows and is remembering  rather than new things she is learning.
Despite having access to more knowledge because of her Inner Eye she can come off with an air of innocence or child-like behavior.  She delights in true surprises and has on more than one occasion closed her eyes against both physical and metaphysical things she didn't want to see.
Meri can be quite stubborn when she sets her mind to things or feels strongly about something.  Its not that she can't see other viewpoints... she just see's her own more strongly
Sample Roleplay Post:
[At least a paragraph.]
Out of Character
Name:Fawkes
Age: 25
Contact: PM
Other Characters: FML
How did you hear about us?: rpg-d
Meri is a Seer. PM me for all things visions-related.
~When I find myself in times of trouble Mother MJ comes to me, creating sets of wonder
let it be?
~