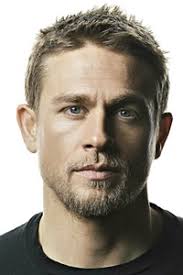 Groundskeeper
26 year old Halfblood
6ft. 2in. ❤ Unattached
played by Copper
12 Posts

Silas Wild

PROFILE
REPUTATION
PLAYER
STAMPS
EXTRAS
PROFILE
Full Name:
Silas Emanuel Wild
Nickname(s):
Wild
Birthdate:
October 28th, 1861
Age:
26
Occupation:
Groundskeeper
Blood Status:
Half
Residence:
Groundskeeper's Cottage
Hogwarts House:
Slytherin
Wand:
Redwood wood with a Dragon heartstring core 13" and Solid flexibility
Family:
Cora Anne Wild [Mother - Deceased half-blood] Daniel Lawrence Wild [Father - Deceased Muggle] Colton Anderson Wild [Brother; age 22]
APPEARANCE
Silas is a big man standing about six feet two inches and weighing close to thirteen and a half stones. His sandy blonde hair is almost always tossed by the wind and his face normally shows a day or two of scruff; but both his hair and beard can be tamed when necessary. As a member of the working class he doesn't have a need for to many fancy items of clothing, but is most comfortable in his working tweeds with thick reenforced leather patches around the elbows and knees to save the fabric from the sometimes harsh labor of his job.
PERSONALITY
Silas is a loner with a longing to find connection. Not a great reader, he tries to steal a little time in the library to "better himself" as his social betters might say, and regardless the adversity he is resilient and determined. His parents never had steady work so he is quite grateful to have his position at Hogwarts and having the responsibility has certainly helped him keep his drinking in check.
HISTORY
The work-a-day working class was the life Silas knew since he was born. His mother was an unexceptional witch who left Hogwarts early to enter a life of service and his father was a muggle farmer from America who ran off after he impregnated Cora but came back and married her when Silas was two. It was an exceptionally cold October morning when Cora gave birth to her first son, Silas. Two days later she was fully excused from her position as a housemaid in the great house belonging to the Duke and Duchess of Sussex. The two years that followed were hell for his mother, but luckily he was too young to understand the hardships. They lived in the basement of a small home in the village below Cora's previous employers and most of their food came in the form of donations from the "big house". It was August of the next year, just two month's before Silas' birthday when his father returned from America to "make an honest woman" of his mother and at that point, his father used his only savings to buy a tiny farm to help support his family. The move to the farm just north of Heathhall, the city closest to Dumfries, was monumental, but the environment shaped the rest of his life. All sorts of animals and plants were on the farm and his father taught him how to tend them all. As Silas aged and his powers began to manifest his mother was able to show him the basics to aid in his work around the farm. At the age of four, Silas got a baby brother. He'd always wanted a best friend and now he would have one. Silas watched over the boy as he grew up, proudly showing him the trade his father had taught him before. The day Silas' owl came welcoming him to Hogwarts was quite memorable because it was unexpected. His mother had never mentioned the school, presumably because she was ashamed she'd dropped out and went into a muggle trade. Nonetheless, Silas had a love-hate relationship with his time at school. Being a half-blood, working class, and Slytherin was not the easiest combination to survive in. Silas learned a lot about survival in those years, but he also learned a lot about empathy. Unfortunately, it's also the time in his life he learned sneaking a few swigs of fire whiskey could make things a bit more tolerable. Aside from his house troubles, he did excel in a few classes. Herbology and Care of Magical Creatures were his strongest suits while he was equally impressive while flying. Arithmancy and divination, on the other hand, were complete failures, really anything that cooped him up inside was a bore and the only reason he passed astronomy was that he could at least spend time staring at the sky. After school, Silas returned to the farm to tend the land and take care of his aging parents. As we all will, his parents passed away. His father went first then the mother. Silas kept up the farm until Colton graduated Hogwarts. At that time they decided to sell the land and bought passage to America. Colton was to be a Dragonologist and Silas was along for the adventure. As it goes, that chapter of his life had to come to an end and as Silas was booking passage back to England he saw the posting for the groundskeeper position at Hogwarts. From there it was a whirlwind or boats, trains, interviews, and ultimately taking on the position. It is his first year and he is just as nervous and excited as he was the day he arrived as a student…
PLAYER INFORMATION
Played By:
Copper
Contact:
email
Plot Preferences:
Networking:
Registration Date:
September 20, 2018
Date of Birth:
March 3, 1991 (27 years old)
Local Time:
December 15, 2018 at 7:19 AM
Status:
&nbsp •
Joined:
September 20, 2018
Last online:
November 7, 2018 – 3:26 AM
POSTS
12 (0.14 posts per day | 0.06 percent of total posts)
(Find All Posts)
THREADS
2 (0.02 threads per day | 0.07 percent of total threads)
(Find All Threads)
MISC.
Time Spent Online
1 Day, 1 Hour, 21 Minutes
Members Referred:
0
Silas Wild's Most Liked Post
Sorry, Silas Wild has no liked post at the moment.