Debutante
21 year old Pureblood
5 ft. 6 in. ❤ Unattached
played by Beanie
20 Posts

PROFILE
REPUTATION
PLAYER
STAMPS
EXTRAS
PROFILE
Full Name:
Begonia Irene Belby
Nickname(s):
Uh stay tuned. (B?)
Birthdate:
July 26th, 1867
Age:
21
Occupation:
Debutante
Blood Status:
Pureblood
Residence:
London, England
Hogwarts House:
so very Gryffindor
Wand:
Cypress, 11", phoenix tail feather
Family:
Cygnus Belby | Father, b. 1818
Antiope Belby nee Westerman | Mother, b. 1828
Ephraim Cyrus Belby | Brother, b. 1852 - Known Werewolf
and family
Isaiah Belby | Brother, b. 1855
and family
Iris -- nee Belby | Sister, b. 1860
and family
Major Belby | Brother, b. 1864
APPEARANCE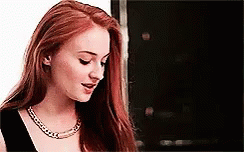 Similarly to her brother, B is tall and skinny, standing at 5'6". She is slender and angular in build, but has soft, feminine facial features. She would likely be considered prettier if she did not have a shock of bright red hair, and freckles down her arms.
B is left-handed, but at her mother's bidding writes with her right. She is mostly ambidextrous in wandwork. She wears natural colors, but avoids greens so that she does not look 'like Christmas.' She dresses well and has a tendency to smirk.
PERSONALITY
Bold. Reckless to a point. Loyal. Earnest. Begonia wears her heart and every other emotion she has right on her sleeve, and is the sort of person who you either like or don't like, right away.
HISTORY
1867-1877
Born in
1867
, Begonia was the final of the Belby children, and as the baby, a tad spoiled. Her childhood was benign if largely uninteresting, and punctuated only by her elder siblings entering and departing from Hogwarts. (Also, Ephraim's marriage in 1873!)
1878-1885
In 1878, B goes to Hogwarts and surprises absolutely no one by being sorted into Gryffindor, given her reckless precociousness etcetera. and finds herself very much at home. She adores her roommates and makes fast friends, and gets herself a reputation for being a bit fierce. She very much enjoys practical magic as well, but does not excel as much academically as Ephraim and Iris do. (Or one of her favorite people, Marlena Scamander.
In 1883, Cyrus manages to be attacked by a werewolf and is very publicly outed as one of the creatures by the newspaper. Begonia is not sure what to believe, nor what to do - her brother's so much older than she is that they've never been spectacularly close, but her instincts towards loyalty make her want to stand by him. Still, the family ruling is silence, and Begonia reluctantly complies. When she returns to school in the fall, she finds that many students are no longer talking to her.
Marlena still is, though, and having exchanged so many letters with her over her deeply mediocre summer Begonia is even more fond of Miss Scamander. #bisexualrealization. This fondness ultimately culminates in an encounter in a literal closet, and a prefect opening the door only for topless Begonia to spill right on out. Excellent.
The rumors are unproven but are mostly about her, and the summer after her sixth year is even worse than her fifth. When she returns to school B is careful to never be alone with Lena, lest her mother strangle her, but it breaks her heart. She finally debuts in '85 and has little success, whether this is because of Ephraim or because of mackin' on ladies, she can't say. While her NEWT scores aren't bad, her mother would never let her get a job after the closet incident.
1886-1888
Can someone just marry her so she can stop stressing her mother out, please?
YOU LIKELY KNOW...
* Begonia's brother was turned into a werewolf.
YOU MIGHT KNOW...
* Begonia was rumored to be caught in a state of undress in a closet with another girl.
YOU DON'T KNOW...
* Begonia is bisexual. Although if you know the
might
, you may guess.
PLAYER INFORMATION
Played By:
Beanie
Contact:
Plot Preferences:
Networking:
Registration Date:
July 15, 2018
Date of Birth:
Not Specified
Local Time:
December 15, 2018 at 9:22 AM
Status:
&nbsp •
Joined:
July 15, 2018
Last online:
November 14, 2018 – 6:23 PM
POSTS
20 (0.13 posts per day | 0.09 percent of total posts)
(Find All Posts)
THREADS
2 (0.01 threads per day | 0.07 percent of total threads)
(Find All Threads)
MISC.
Time Spent Online
4 Hours, 7 Minutes, 49 Seconds
Members Referred:
0
Begonia Belby's Most Liked Post

Post Subject

Numbers of Likes

RE: feel it in my kiss

2

Post Message

The corners of Begonia's mouth twitched into a half-smile. Her face flushed pink nonetheless -

my first kiss

made her think of Lena kissing, which made her think of kissing Lena, which reminded her, of course, that she really wanted to kiss Lena. The mistletoe above them wanted her to kiss Lena, too. And was that really so terrible?

Yes. It was, because then Lena would know that Begonia liked her

so much

, and then everything would be ruined. Everything.

"I've never kissed anyone either,"

Begonia admitted quietly. She thought that February had, but she had

never

, and still she could imagine exactly how Lena's lips would feel on hers.

---