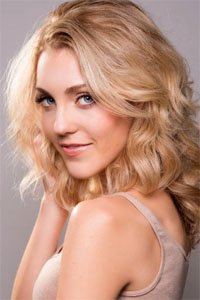 Welcome Witch
19 year old halfblood
5 ft. 0 in. ❤ Unattached
played by Trudy
23 Posts

Anne Devon

PROFILE
REPUTATION
PLAYER
STAMPS
EXTRAS
PROFILE
Full Name:
Anne Juliet Devon
Nickname(s):
Annie
Birthdate:
August 13th, 1868
Age:
19
Occupation:
Welcome Witch at Hogsmeade Hospital
Blood Status:
Halfblood
Residence:
Hogsmeade
Hogwarts House:
Hufflepuff
Wand:
oak, 10", bendy, single phoenix tail feather
Family:
Harold Devon Jr., Father [1843] -
generally distant to Anne
Ada Devon née ___ , Mother [1852] -
spent more time with Anne than with her sons
Harold Devon III, Brother [1865]
Charley Devon, Brother [1867]
Gloria "Bunny" Devon, Aunt [1847] -
a rather fancy prostitute
APPEARANCE
Anne is a fortunately average 5 ft. 2 in. She wears clothes that tend to make her look like the perfect Victorian woman, with the exception that they are a little on the less expensive and more modest side. She is right handed, and likes to flourish her wand. She wears her hair in whatever the most current fashion is, and reads many gossip magazines to confirm this.
PERSONALITY
KIND. GOSSIP. TRUSTS EASILY. WORRYWART. FLIRTATIOUS.
OTHER
Prepares for everything, including if she doesn't get married.
HISTORY
1868
: Anne is born as the youngest child and only girl to Harold and Ada Devon. Her father is a Ministry worker, and her mother is a midwife out of charity. Her birth was very difficult and she was sick for a while afterwards. During this year, gossip about her aunt, Bunny Devon, as she is now known, is common.
1872
: Anne shows her first instances of accidental magic, making sparks in her hand while throwing a tantrum.
1876
: Harold III goes to Hogwarts. Anne misses her older brother quite a bit.
1877
Outed as magical, the Devon family move to the now magical Hogsmeade. Anne leaves behind her favorite doll and cries the whole time.
1878
: Charley goes to Hogwarts, and Anne is angry that she still cannot go.
1879
: Anne finally gets to go to Hogwarts. She is thrilled, and she is sorted into Hufflepuff. She makes many friends and takes etiquette classes.
1884
: Anne has to wear a chastity cuff. Her friends complain but she doesn't care much. In the summer, a pureblood friend of Anne's dies in the Plague.
1885
: The coming out ball is cancelled and Anne cries about it for most of summer.
1886
: Anne graduates Hogwarts, getting E's in most of her NEWTS except for Defense Against the Dark Arts, Astronomy, and Transfiguration, and an O in Herbology. She works as a Welcome Witch, believing it will help her find a husband.
1888
: Anne still hasn't found a husband, and is desperate for some matchmaking. She thinks that 20 is very old for a single woman.
PLAYER INFORMATION
Played By:
Trudy
Contact:
PM Davinder Patil
Plot Preferences:
Networking:
Registration Date:
June 22, 2018
Date of Birth:
November 6, 2002 (16 years old)
Local Time:
November 21, 2018 at 10:41 AM
Status:
&nbsp •
Joined:
June 22, 2018
Last online:
July 10, 2018 – 7:51 PM
POSTS
23 (0.15 posts per day | 0.11 percent of total posts)
(Find All Posts)
THREADS
3 (0.02 threads per day | 0.11 percent of total threads)
(Find All Threads)
MISC.
Time Spent Online
13 Hours, 36 Minutes, 6 Seconds
Members Referred:
0
Anne Devon's Most Liked Post
Sorry, Anne Devon has no liked post at the moment.