Did you know?
Fern-hunting parties became popular, allowing young women to get outside in a seemingly innocuous pursuit with less rigid oversight and chaperoning than they saw in parlors and drawing rooms. They may have even had the occasional romantic meetup with a similarly fern-impassioned beau. — Bree
— Submit your own —
WANTED:
Bunny Devon
for
Anne Devon
. My fair lady
of the night
"Separating was also not a great idea, though they weren't doing great at staying together anyway. If she were to volunteer to be the human sacrifice.. well... Hogsmeade had plenty of debutantes anyway..."
— Barnabas Skeeter in
CYOA: Group D
— Nominate a quote —
Well-Traveled


Complete threads set in ten different forum locations. Threads must have at least ten posts, and three must be your own. Character accounts cannot be combined.
<
>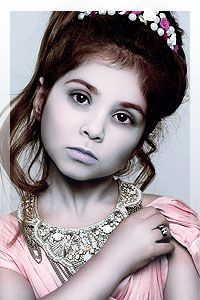 Creepy AF Kid-Vampire
159 year old Vampire
4 ft. 0 in. ❤ Unattached
played by Té
6 Posts

PROFILE
REPUTATION
PLAYER
STAMPS
EXTRAS
PROFILE
Full Name:
February
Nickname(s):
Rarely, Feb
Birthdate:
Sometime in 1729
Age:
159
Occupation:
Creepy AF Kid-Vampire
Blood Status:
Vampire
Residence:
Vampire Caverns
Hogwarts House:
Wand:
Family:
None living.
APPEARANCE
February was turned at the young age of nine, which makes her forever resemble a child — she stands at four feet even. She has sharp facial features, a pointed chin and hollowed cheeks. Her hazel eyes were once bright and cheerful, but are now haunted with dark circles underneath. The only thing that vaguely resembles her true childhood self is her thick chestnut hair, which falls in loose waves to her waist. Gaunt and rather frail looking, she is pale with a sickly blue tinge to her. She likes to play up her off-ness by wearing nightdresses from the decade she was born and prefers to go barefoot, no matter the terrain.
PERSONALITY
Creepy AF, morbidly playful, hide yo kids hide yo wife
HISTORY
1729 — She is born the sixth child to a 19 year old prostitute. Her life is harsh and focused on survival. Her mother dies when she is two and she's taken in by an orphanage. She is dubbed as February and as she grows, she forgets her original name.
1738 — After years of mistreatment and neglect, February manages to run away from the orphanage with a slew of other children in tow. She's one of the eldest and takes it on herself to help the others survive. They make it so far as the country and manage to survive for a time on wild berries. A vampire attack on the group late one night leaves everyone but February dead. She is nearly dead and is convinced she'll also die, but come morning she's just alive enough for a farming couple to happen by and deem her a poor little soul and take her home with them. Turned and bloodthirsty, it's only a few days before she can't help herself and kills both.
February spends the next century primarily in the wild, away from civilization. This does not do anything for her socialization skills. She becomes feral, wild and decidedly off. The off-ness stirs up a morbid curiosity in other children who happen upon her. She takes pleasure in playing cat and mouse games with them. Sometimes she lets them go, but other times she eats them. Once in a while, she thinks she'd like a friend to keep her company. Unfortunately, she can't control herself enough to stop before she kills them.
She becomes a ghost story that parents tell their children to keep them from wandering at night and thinks this is one of her most favorite things. She retells the story to herself with glee during her most lonely moments.
1758 — Parents begin to hunt her, realizing she's no longer just a story, and she's forced to flee. She travels from place to place, staying until she grows tired or people begin to catch on to her.
1877 — She discovers a new establishment with a place designated for vampires. There are lots of children nearby in a magical school. She hadn't the slightest idea that magic existed until now, which is a novel idea. Do magic children taste different than non-magic? Being so close to a population who knows what she is brings rules with it, which are very seriously discussed with her the first time she tries to lure a child into the forest. She's told what's what and very unhappily agrees to behave herself in order to stay in the area. After several years, a vampire named Ishmael rolls in. Under his guidance, she becomes a bit better at not eating humans. Sometimes she does jobs for him for the black market.
1888 — The fog has rolled in, which makes her giddy. She likes when the humans are scared.
PLAYER INFORMATION
Played By:
Té
Contact:
Skype or PM here
Plot Preferences:
Networking:
Registration Date:
June 16, 2018
Date of Birth:
Not Specified
Local Time:
July 17, 2018 at 9:23 PM
Status:
&nbsp •
Joined:
June 16, 2018
Last online:
June 29, 2018 – 1:12 AM
POSTS
6 (0.19 posts per day | 0.05 percent of total posts)
(Find All Posts)
THREADS
1 (0.03 threads per day | 0.05 percent of total threads)
(Find All Threads)
MISC.
Time Spent Online
50 Minutes, 27 Seconds
Members Referred:
0