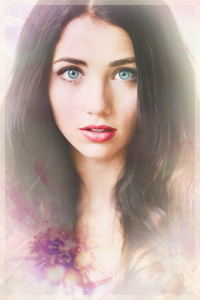 Plant Breeder & Owner of Montague's House of Flowers
21 year old Pureblood
5 ft 0 in ❤ Unattached
played by Dante
19 Posts

PROFILE
REPUTATION
PLAYER
STAMPS
EXTRAS
PROFILE
Full Name:
Benevolence Lily Montague
Nickname(s):
Ben,
Birthdate:
1st December 1865
Age:
21
Occupation:
Owner of Montague's House of Flowers, and plant breeder
Blood Status:
Pure
Residence:
Hogsmeade
Hogwarts House:
Ravenclaw
Wand:
Rose wood, 15 inchs, Pheonix tail feather
Family:
Lordson Montague -Owner/Founder of Montague House of Flowers(deceased) Sonya Montague -Mother -(deceased)
APPEARANCE
Benevolence is a woman of petite build, about 5,0 in height but of good figure, even without her corset she has a petite waist and an slim figure.  She has very pale skin which is contrasted with her very dark, jet black  hair which she tends to keep in unfussy styles, and isnt found of the heavily ornamented, nor lead set ringlets as she thinks they make her face look frumpy and fat. She does however, wear a flower in her hair most days at work.  She has large blue eyes which she sees as her most attractive feature and a prominent cupids bow mouth.  
Her style of dress is simple and practical, her work in her fathers former flower shop means that she generally wears block colours, without patterns, or overly fussy ornamentation and she HATES English pointwork and will not wear it under any circumstances.  
PERSONALITY
quiet, bookish, dreamy, passionate, sweet natured
HISTORY
*Lordson and Sonya Montague Marry
*Their first child William is born, but is sickly and weak child
*Born in London to Lordson and Sonya Montague (Nee Lawrence), Benevolance was a bouncing and healthy baby girl
* Twin Girls named Laurel and Esther are born, Esther is still born
*Their father sets up Shop in London
*William dies shortly after his 6th birthday
*Benevolence displays magic, her parents are delighted
*The family business grows in strength, due to her fathers hard work
* Benevolence goes to Hogwarts and is sorted into Ravenclaw
* While Benevolence is away at school Laurel drowns in a freak accident
* Her mother becomes very depressed, and is treated at home by doctors
* Shortly before returning home after her OWLs she recieved word that her mother has been found dead in the same pond where Laurel drown, official cause is accident but all suspect suicide.
* Benevolence, passes her OWLs, and goes on to study 4 NEWTs, achieving respectable grades
* She came out at the Hogwarts COB, then left school for the last time.
* The week after the coming out her father had a heart attack in the store and died.
* Benevolance took over the running of her fathers store, and sets up another store in Hogsmeade, with London specializing in hothouse flowers and ornate presentations for the upper classes and Hogsmeade is more of general florists
YOU LIKELY KNOW...
-She took over her fathers business when he died.
-She set up a new shop in Hogsmeade as well
-She is obsessed with her plants.
YOU MIGHT KNOW...
-Her uncle believes he should have inherited the shop.
PLAYER INFORMATION
Played By:
Dante
Contact:
pm
Plot Preferences:
Networking:
Registration Date:
April 3, 2018
Date of Birth:
September 14, 1986 (32 years old)
Local Time:
December 15, 2018 at 1:38 PM
Status:
&nbsp •
Joined:
April 3, 2018
Last online:
December 12, 2018 – 2:40 PM
POSTS
19 (0.07 posts per day | 0.09 percent of total posts)
(Find All Posts)
THREADS
8 (0.03 threads per day | 0.27 percent of total threads)
(Find All Threads)
MISC.
Time Spent Online
1 Day, 10 Hours, 16 Minutes
Members Referred:
0
Benevolence Montague's Signature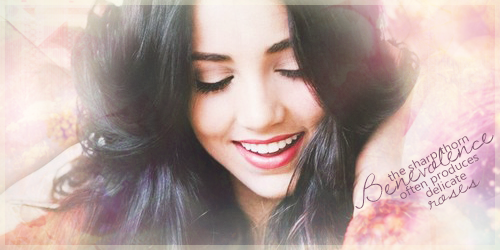 Bee is a wonder
Benevolence Montague's Most Liked Post

Post Subject

Numbers of Likes

RE: Dante's Infernals

1

Post Message

(April 26, 2018 – 2:30 PM)

Katherine Midford Wrote: Katherine could possibly play Madeleine's friend since first year though she would be the first one to approach her since Katherine was shy back then. Kitty is also from the upper class and she could help Maddie adjust to her new life.


That would be great!! Especially since they have been prefects together! Shall we thread them! Maddie has things to confide in someone!